Arca's Brilliantly Queer New Album Gets Off On Pushing Buttons
On his third album, Alejandro Ghersi is more upfront about his identity than ever before.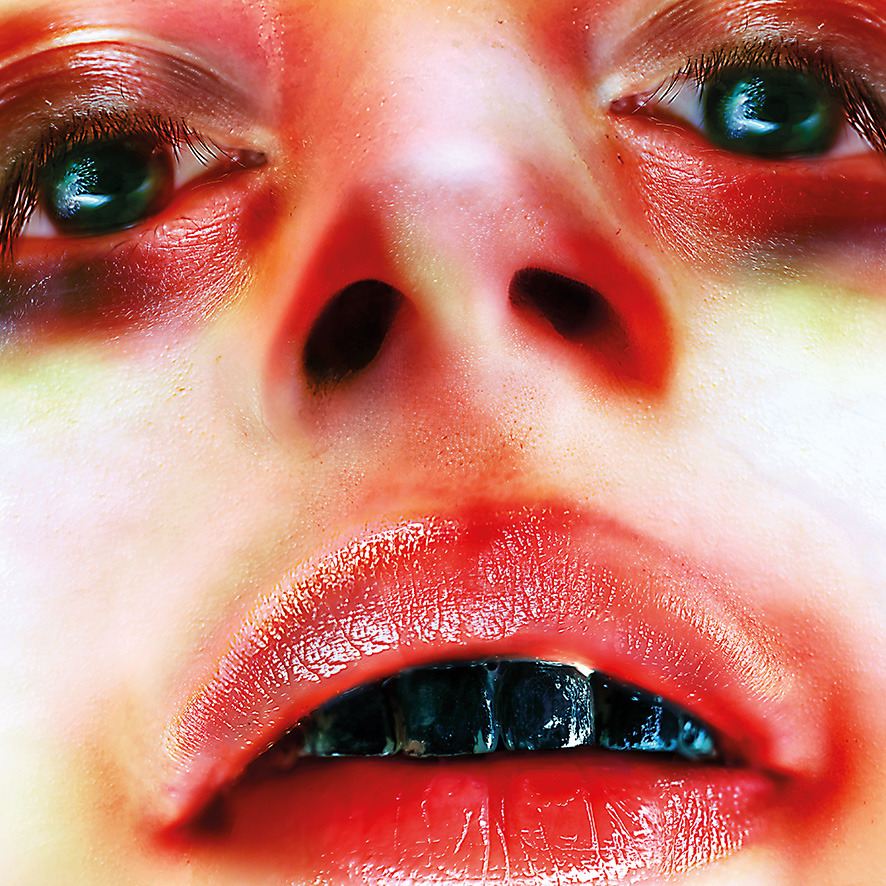 Seven days after the U.S. election in November 2016, LGBTQ website The Gaily Grind ran an article on a troubling potential Supreme Court nominee. The headline read, "Trump Supreme Court Pick William Pryor Thinks Gays Should Be Jailed For Having Sex In Their Homes." The following day, Fort Lauderdale teenager Logan Moreno went viral with a tweet which screenshotted the piece, and added a caption: "Then we'll FUCK OUTSIDE BITCH."
Moreno's unapologetic brashness felt so good to read in the aching aftermath of the election. Sure, it was a little tongue-in-cheek, but his defiance was a reminder of how important it is for queer folks like me to be publicly proud in a world where many in positions of power would prefer closet doors to be sealed shut. At a time when our rights are under threat, listening to fearless LGBTQ artists like PWR BTTM, Young M.A, Syd, Mykki Blanco, and Perfume Genius has felt even more vital.
Queer sexuality has also always been front and center in the restless, experimental electronic music that Alejandro Ghersi makes as Arca. His debut album's art was a grotesque, de-gendered CGI version of any number of the anonymous, headless cropped photos on gay cruising apps like Grindr or Recon, and his 2012 EP Stretch 2 paired broken trap beats and dank bass swells with coldly-delivered, disturbing raps like, "My fast trick, your limp dick/ You resist, I insist." Wandering lust was crucial to Ghersi's sexual self-discovery: on the first day he moved to New York from his childhood home of Venezuela, as a closeted 17-year-old, he picked up a guy on a train platform and lost his virginity to him the following day.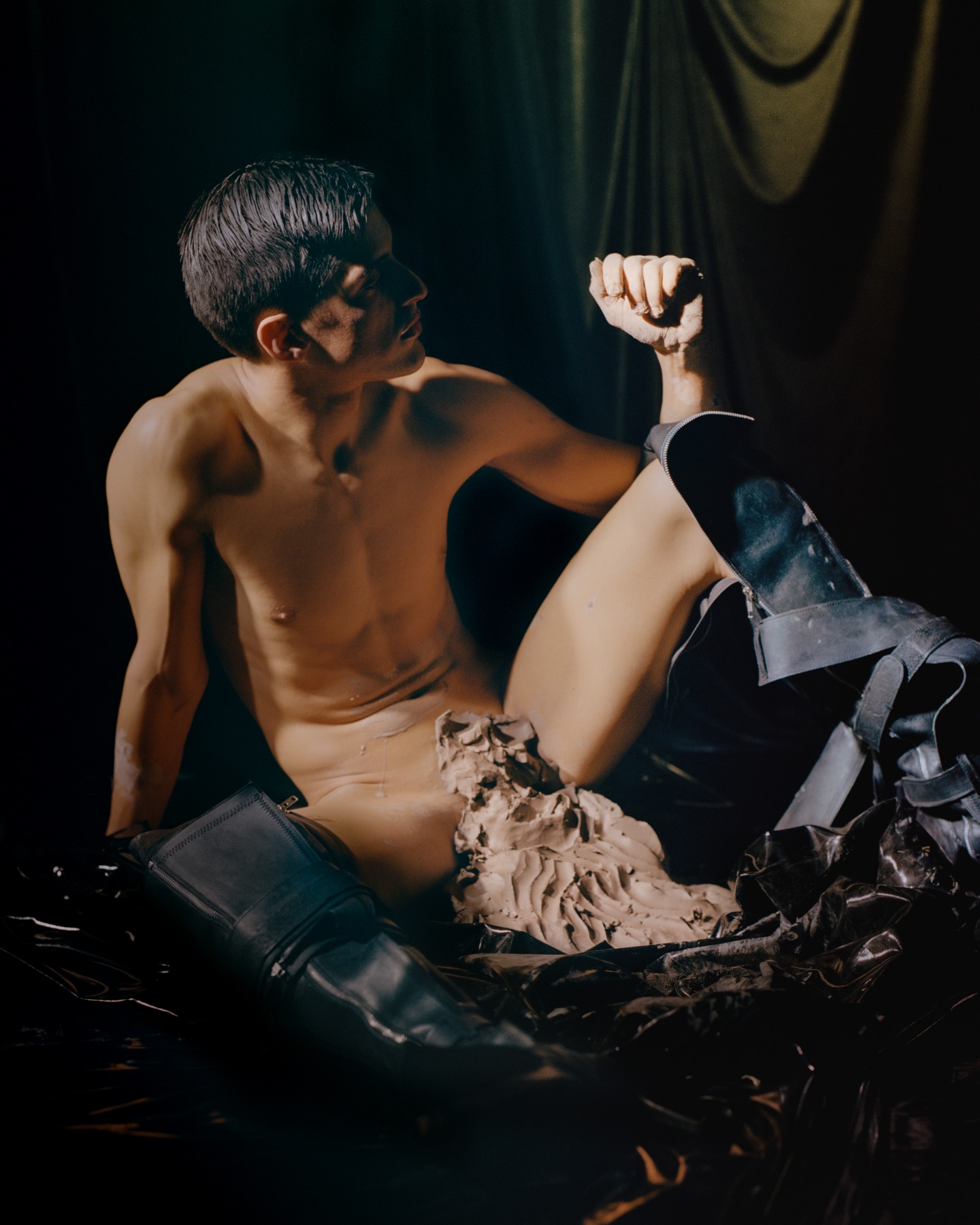 On Arca, the traditional Spanish folk style of Tonada is a springboard to synthesise Ghersi's present-day queer identity with a past which policed gender expression and sexuality.
On his majestic self-titled third album, Ghersi is explicitly direct about his desire. In contrast to the kinetic, abstracted instrumentals of previous albums Xen (2014) and Mutant (2015), on Arca he sings about queer sex with untreated vocals, which have a crystalline purity. The new songs sound like liturgical laments, unfurling in Spanish amid ever-shifting arrhythmic beats and tense moments of sonic sparseness. In fact, they're inspired by a Spanish and Hispanic folk style, Tonada, as well as a few ghosts of queer folks past: while making the album Ghersi regularly walked in Abney Park Cemetery, his local east London cruising haunt. "There were all these gargoyles, and all this sexual tension," Ghersi says in the album notes. "They became part of the material of the album: it just felt right to be around the dead, and gay men cruising around the dead. There was so much poetry: Life. Death. Gayness."
It follows, then, that Ghersi's lyrics on this record frequently describe physical and emotional collapse. For instance, the hook of "Anoche" goes, "Anoche yo te amé/ Y tú me dejaste trizas" ["Last night I loved you/ I was left in shambles"]. But even if you don't speak Spanish, there's a luxuriant sadness to his vocal delivery which lends an unavoidable sense of melancholy to Arca. There are lighter-sounding moments. "Desafío" is one of Ghersi's strongest melodic hooks to date — ranking alongside his work for FKA twigs and Kelela — with a diva-pop melody that shines through crackling dissonance, like a songbird battling her way through a hailstorm. The lyrics to that hook? "Love me, bind me, and slit my throat/ Search for me, penetrate me, and devour me." "Whip," meanwhile, is essentially 81 seconds of a whip cracking against a soundbed of mineshaft bass. You wonder who is doling out the lashes, and who is receiving them.
Pleasure is also bound up with pain in the fantastical "Reverie" video, directed by frequent collaborator Jesse Kanda. In a pink-lit room, Ghersi wears mechanical prosthetic stilts shaped like a bull's cloven hooves, ripped fishnets, and a matador's bolero jacket. At one point Ghersi gasps in pain as his groin appears to be pierced by a threateningly large object that's curved like a bovine horn, and swollen like an erect penis. As he turns around, we see he's bleeding from the anus. It's an intense image, making a poetic joke of the "top or bottom" binary that's central to many chats on gay cruising apps — here, he is both dom and sub — as well as spelling out that, hey, sometimes sex hurts. Sometimes it gets messy. Moments before clasping this freakish prosthesis, Ghersi sings lyrics taken directly from legendary Venezuelan artist Simón Díaz's "Caballo Viejo," which is considered one of the country's most important folk songs.
On Arca, Ghersi seems to have no hesitation with embracing the complex realities of sexual desire. But he hasn't always been this bold. Like many LGBTQ folks, he grew up in an environment which was hostile to any deviance from cisnormativity. In a 2016 interview with Dazed, Ghersi recalled being chastened by the patriarchs of his Venezuelan family for his theatrical childhood performances, where he sang and danced "like a woman." But on his third album, Ghersi sings in his mothertongue, reclaiming power of the language once used to shame him. The traditional folk style of Tonada works as a springboard to synthesise his present-day queer identity with a past which policed gender expression and sexuality. Every LGBTQ story is different, and Arca is a powerful reminder of how cultural heritage specifically intersects with queer identity. In a world where we are told to be discreet about who we are, and world leaders concoct new plans to take our rights away, Ghersi deserves to be celebrated for rubbing his sexuality in our faces.
---
Arca is out on April 7 via XL Recordings. Watch the video for "Reverie":