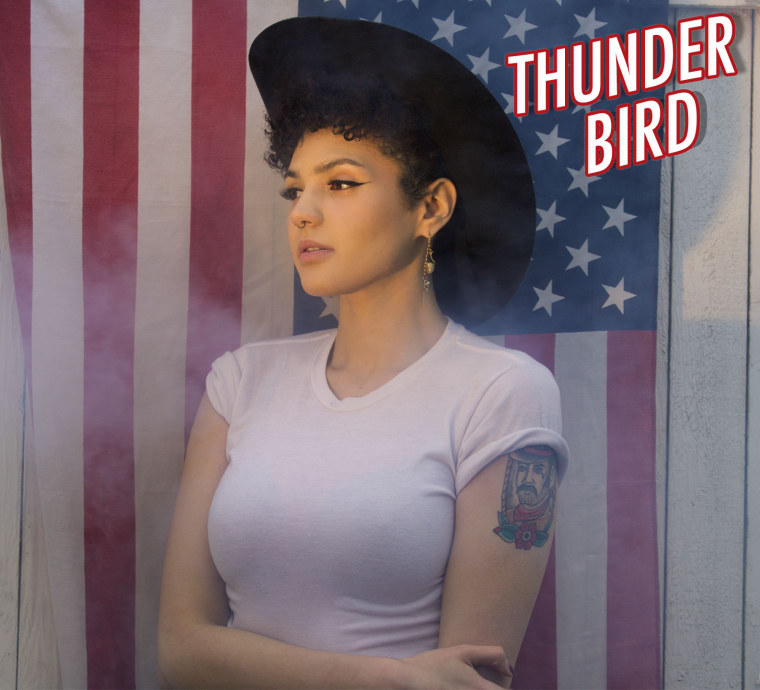 In March 2016, rap collective Barf Troop founder Babeo Baggins told The FADER that their upcoming EP was going to "open up the world of country music to people who wouldn't receive it otherwise." Today, the artist has finally returned, now recording under the name B.B., with their new song "Thunderbird," which sounds like it has been transported to 2017 from an old jukebox on Route 66.
In an email, B.B. told The FADER the that "Thunderbird" is a song about "taking your freedom without fear and without apology." Like they tweeted recently, "Queer American // Real American."
"This song was my first step into writing a really amped up track inspired by country rockabilly kings from the past," they said. "Ray Suen and Matt Powell helped me bring this vision to life and it came out perfectly. A riding in the back of a pick up truck in the summertime screaming your lungs out sort of song; perfect."