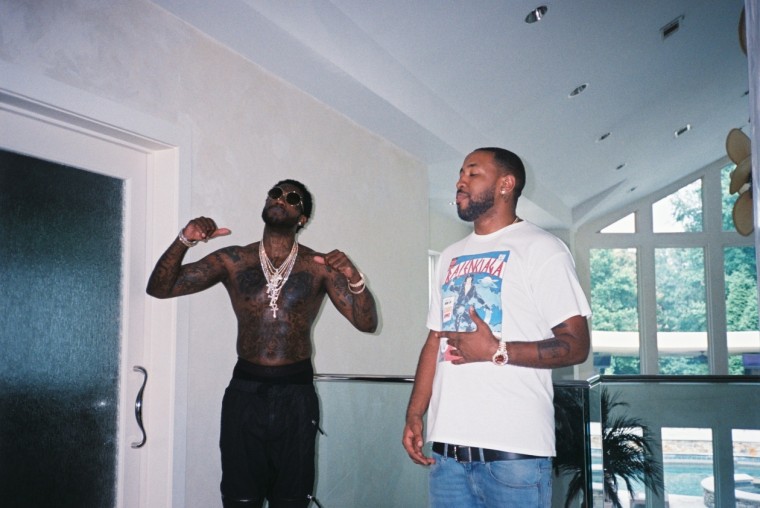 On the tracklist for DAMN., Kendrick Lamar's third studio album, Mike Will Made-It stands out in the credits among the names of the TDE rapper's talented pool of longtime collaborators such as DJ Dahi, Sounwave, and Terrace Martin. But, as Mike Will told NPR, it was only a matter of time before he connected with the Compton native.
In the interview, the Atlanta super producer remembered giving beats to Kendrick while he was recording good kid, m.A.A.d city and To Pimp A Butterfly. "They definitely weren't the right vibe,' he said.
Mike Will revealed that the instrumental for "HUMBLE.," the album's No. 1 single, was originally intended for Gucci Mane. "I made that beat [last year] when Gucci Mane was getting out of jail; I made it with him in mind. I was just thinking, damn, Gucci's about to come home; it's got to be something urgent that's just going to take over the radio," he said. "I ended up not doing it with Gucci and I let Kendrick hear it. I was thinking, if Dot gets on this it'll be his first time being heard on some[thing] like this."
Mike Will did manage to bring both Kendrick Lamar and Gucci Mane on board for his recent Ransom 2 track, "Perfect Pints," which also features Rae Sremmurd.