Mr Eazi Is West Africa's Newest Superstar
And he'll only cross over on his own terms.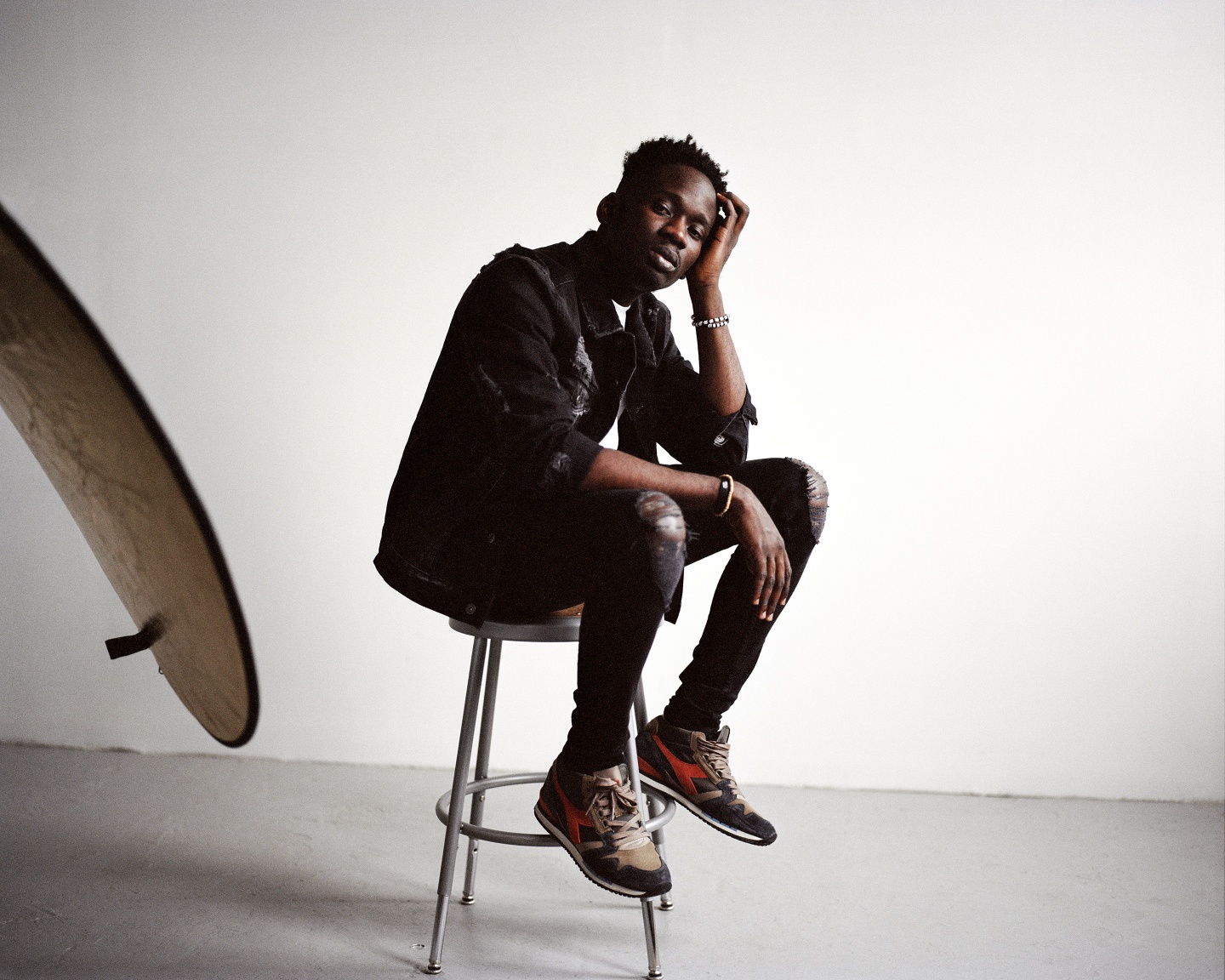 I first met Oluwatosin "Mr Eazi" Ajibade in Lagos, on one of those days around Christmas when the IJGBs ("I Just Got Backs" — local slang that pokes fun at visiting Nigerians) descend from all corners of the Diaspora to partake in festive debauchery. Parties raged everywhere, club nights packed out, and music award shows one-upped each other, all boasting the region's biggest, best, and newest. Tall and lean-framed, Mr Eazi was front and center, just like he'd been all year on the Nigerian charts and radio. His self-styled genre "Banku Musik" — mid-tempo and melodic, with a faint dancehall lilt — became West Africa's sound of the year.
That night, Mr Eazi, 25, was named Best New Artist by the Soundcity Awards at the Eko Hotel, where we hung out a few hours before the show. The next day, he'd fly out for some party appearances in Ghana, which has been the Port Harcourt-born artist's home away from home since 2008, when he took up his tertiary studies in mechanical engineering there. Back then, his extracurricular activity was party promoting, which planted the seeds for a now-flourishing career in entertainment.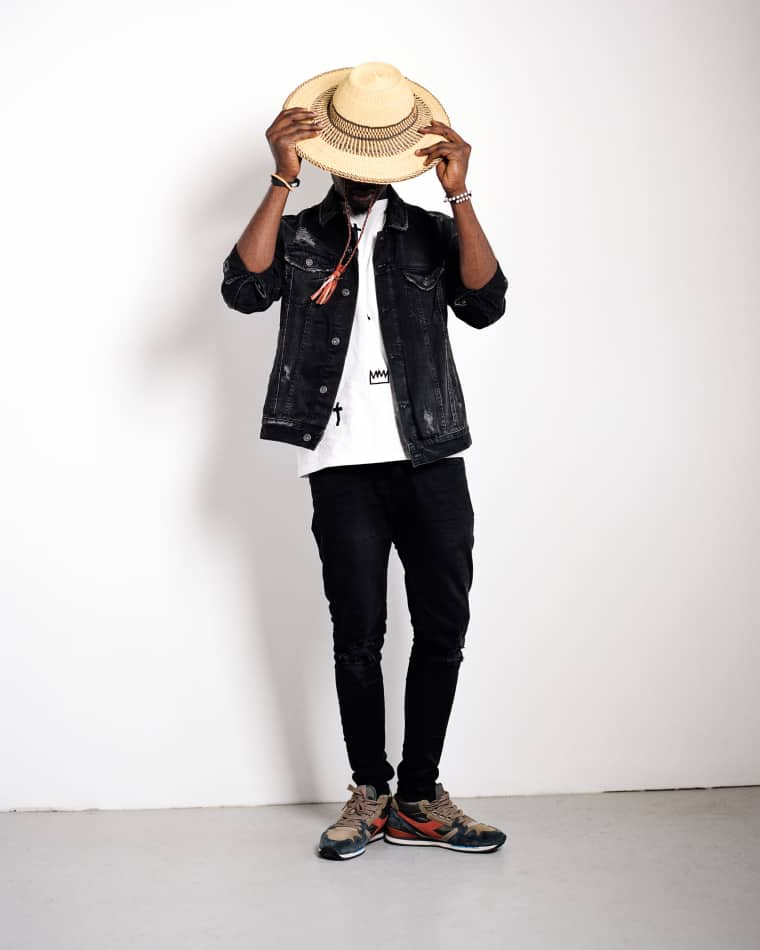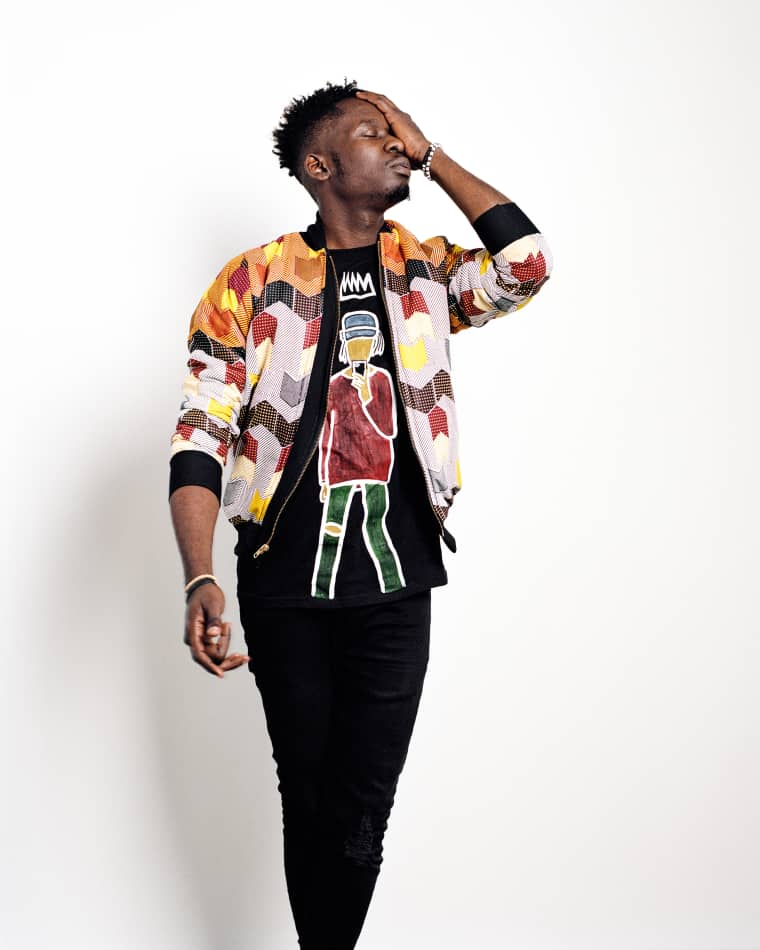 It's worth noting that Mr Eazi has no ties to any record labels, although they have definitely come courting. Wizkid, Davido, and Tekno have all signed global deals with Sony in the past 12 months, a testament to the continued ascent of Afrobeats (so far, a single deal with Universal for 2015's summer anthem "Dance for Me," which features Ghanaian Londoner Eugy, is as much as Eazi will commit to).
Earlier that day in Lagos, Mr Eazi was finalizing his Accra To Lagos mixtape, a tribute to the Ghanaian and Nigerian cities that have nurtured his tastes. "Lowkey a lot of people don't even know this will actually be my second tape," he said, laughing. The first was About to Blow, a heavily dancehall-leaning SoundCloud playlist. "I think whoever heard [that title] must have thought I was a joker," he said of the release, which he recorded impulsively in one week with his producer friend Klu. Among the tracklist is the sensual, unhurried cult hit "Bankulize," which is produced by London-based DJ Juls and features Ghanaian rapper Pappy Kojo. It's the track Eazi credits with introducing him to his U.K. fan base, which is mostly a mix of Ghanaians and Nigerians, and the largest of his diasporan following.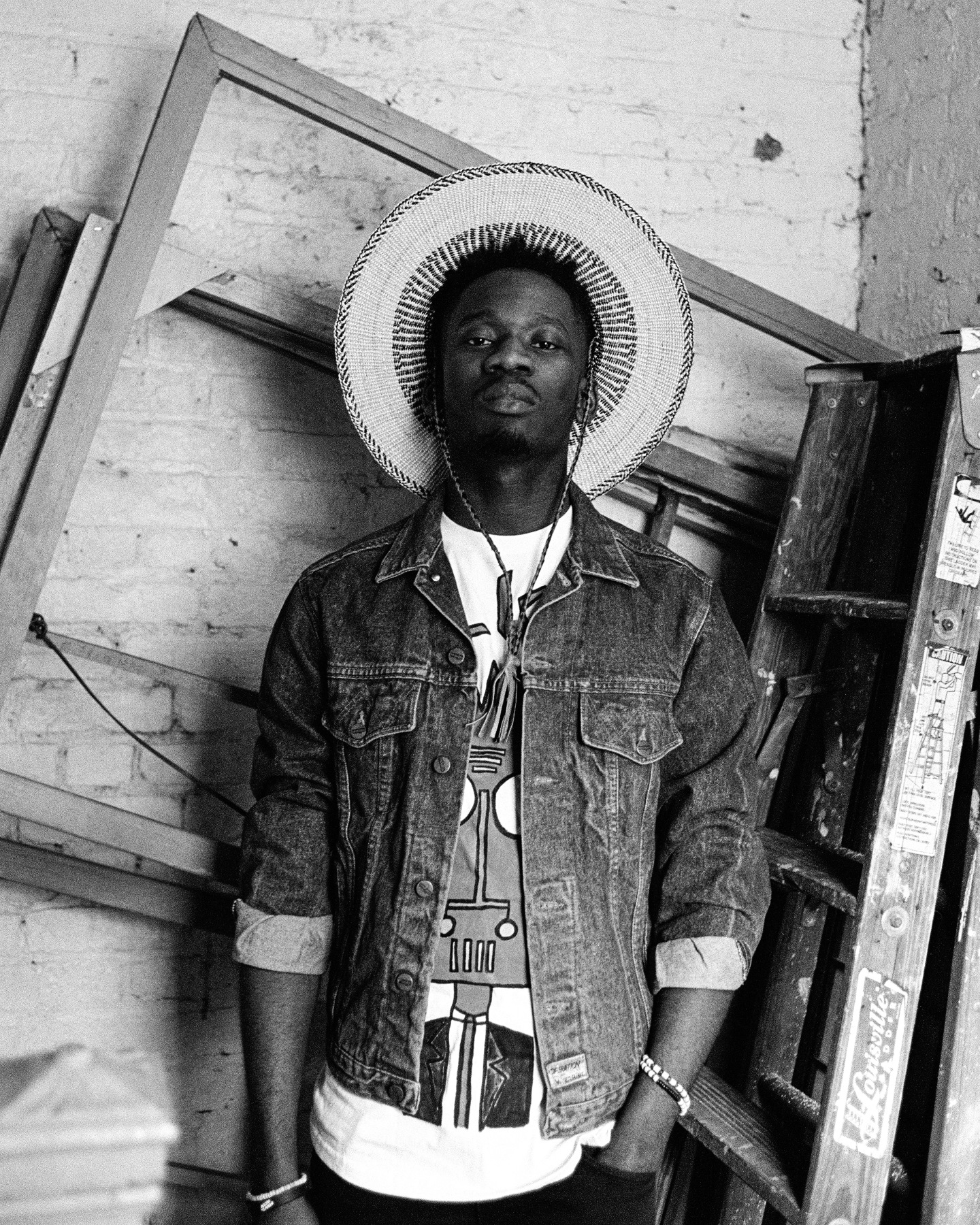 "It is up to me to always find a way to represent my culture in whatever I do."
In February, Mr Eazi shot the video for "Money," tech-house producer Riton's song on which he guests alongside Kah-Lo and Davido. On the track, he adopts a style reminiscent of Dr. Alban, the Sweden-based, Nigerian dentist-turned-'90s Eurodance star that he cites as an early inspiration. "One of the things that struck me was that he was speaking in an accent and intonation deeper than mine, like someone you would hear deep in the heart of Eastern Nigeria," Mr Eazi remembered. "I always thought if I ever did music, that's what I would do."
We didn't speak again until March, when we caught up via Skype, while he was being driven around Manhattan. He was posted up for a string of East Coast shows, all culminating with his New York headlining debut, at the Playstation Theater in Times Square. When we spoke, BBC Radio 1 had just tipped "Money" as a potential summer anthem, and "Leg Over," a highlife-tinged standout from Accra to Lagos, had recently made a fan of Travis Scott. Then Diplo co-signed the track with a Snapchat post, and, over DM, the pair made plans to hit Diplo's studio in L.A. later that month, Mr Eazi told me.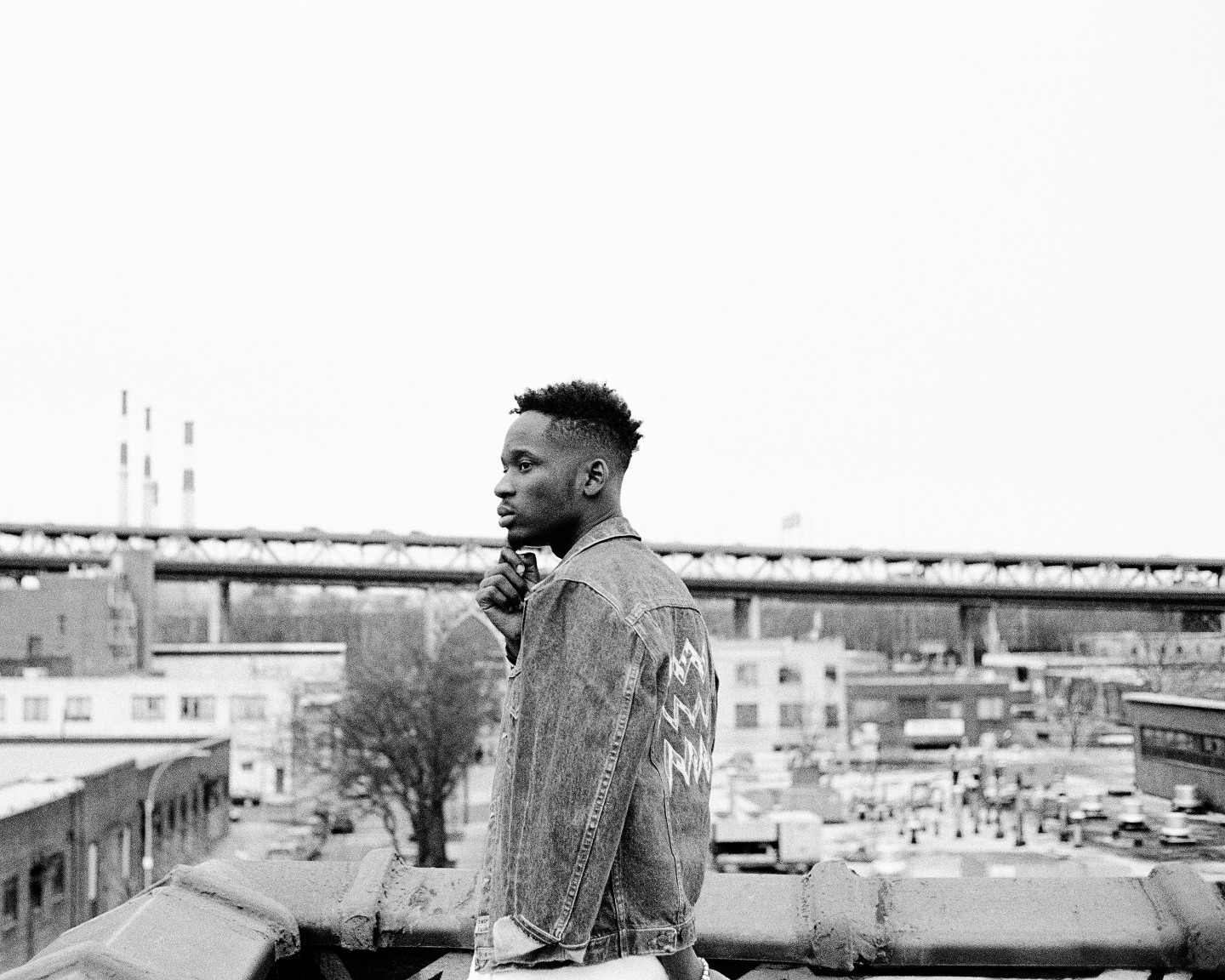 With Afrobeats still on its way to a full-on global embrace, I asked if he thinks it's too soon for its forebears to be cross-pollinating with established genres, like mainstream dance music. "This is something I have actually been talking about — it can only work if you're simultaneously doing your core music," he said. "In terms of pushing the culture of African music forward, the likes of Fela [Kuti] did so much — we are so not there yet. It is up to me to always find a way to represent my culture in whatever I do."
It does really feel like Mr Eazi is on the cusp of something, and talking to him over Skype made me think back to a moment near the end of our meeting in the hotel, when his gaze drifted 12 floors down to Lagos's grid-lock traffic. "I am fortunate enough that I can walk down those streets with no one knowing that that's Mr Eazi," he said. Right on cue, a young woman wandered over to shyly ask for a photo with him. She said she lives in London, but was in Nigeria for the holidays, visiting her family.
From The Collection:
GEN F