J Hus Is The Sound Of Diaspora's Boomerang
Music spreads influence and joy across every border that seeks to police it. This U.K. artist is using that motion to create his own signature space.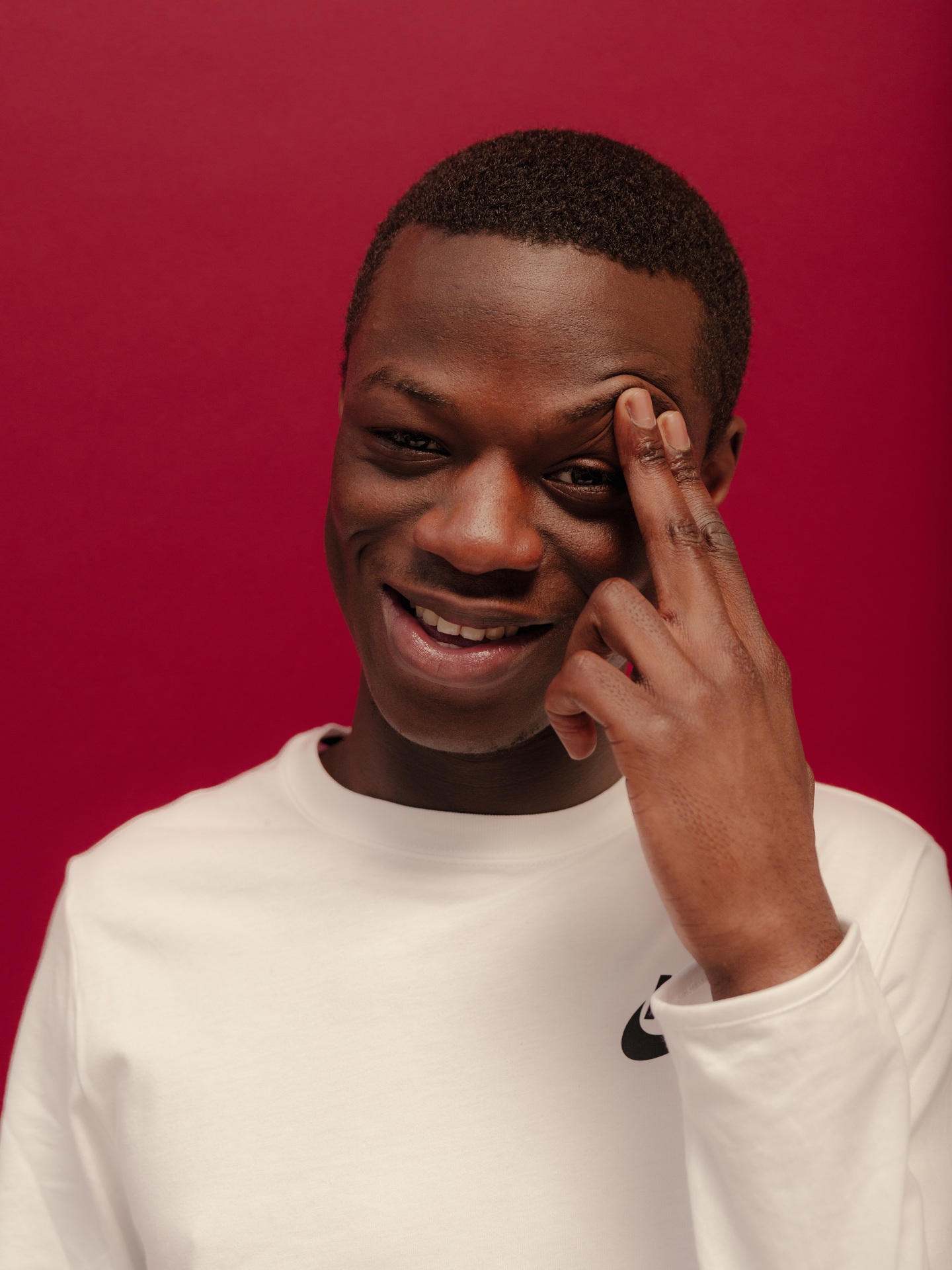 The lone swan that glides across this cramped Stratford waterway is, technically speaking, property of the Queen of England, although centuries have passed since the royals claimed these fiercely territorial birds for their own eating. Momodou Jallow, the British musician known as J Hus, pulls up the hoodie of his black tracksuit against wind coming off the industrial creek. These days, Stratford houses a swath of new development, but for Hus, this corner of East London remains jam-packed with memories. "All kinds of emotions, the whole range," he says. As a teen he used to visit the creek to "have a smoke and think about life." Weed's lift and water's flow counteracted London's pressure.
Hus moved out to the suburbs last year. He grew up between a few places in Stratford, a multiethnic immigrant area that happens to be among the city's poorest, and where the 2012 Olympic Stadium and one of Europe's largest malls were recently built. The development brought new train lines, new amenities, and new attitudes toward policing. "They needed to clean things up for the Olympics," he says. "And about 20 of us, we didn't fit their definition of clean." Now 21 years old, Hus is shy, and cautious. His face is a closed book until he gets comfortable, then he opens up with flashes of brilliant charisma. A hood strategist par excellence, he fills both his raps and his conversation with pithy insights.
In late 2014, Hus emerged on SoundCloud, but when he realized that the response to what he shared there was limited to kids in his area, he moved on to freestyle videos. The same day he posted his first clip, YouTube channels celebrating U.K. rap and grime, like Black Box and Link Up TV, came asking for more. That early music, and Hus's celebrated 2015 debut mixtape The 15th Day, were dominated by stories of roadman life, albeit laced with aphoristic wit: "You might see me in the village/ You might see me in Dubai/ I shoulda went to probation/ But I got too high."
Ugliness pops up again and again in J Hus's lyrics. "Talk about Hus, you better hashtag 'ugly.'" He's "Mr. Ugly, live in the flesh," the "ugly man making sexy money." Ugly means being visible for the wrong reasons. It's Hus on the streets of today's Stratford, a dark-skinned target. It veers into the personal as well. "My friends used to call me ugly," he says. "Even my mum would say it. When I started with the music, I said I'll call myself ugly before they start saying it! Being ugly didn't offend me. It's like: Yeah, I'm ugly. What? Make me ugly-sexy. Embrace it."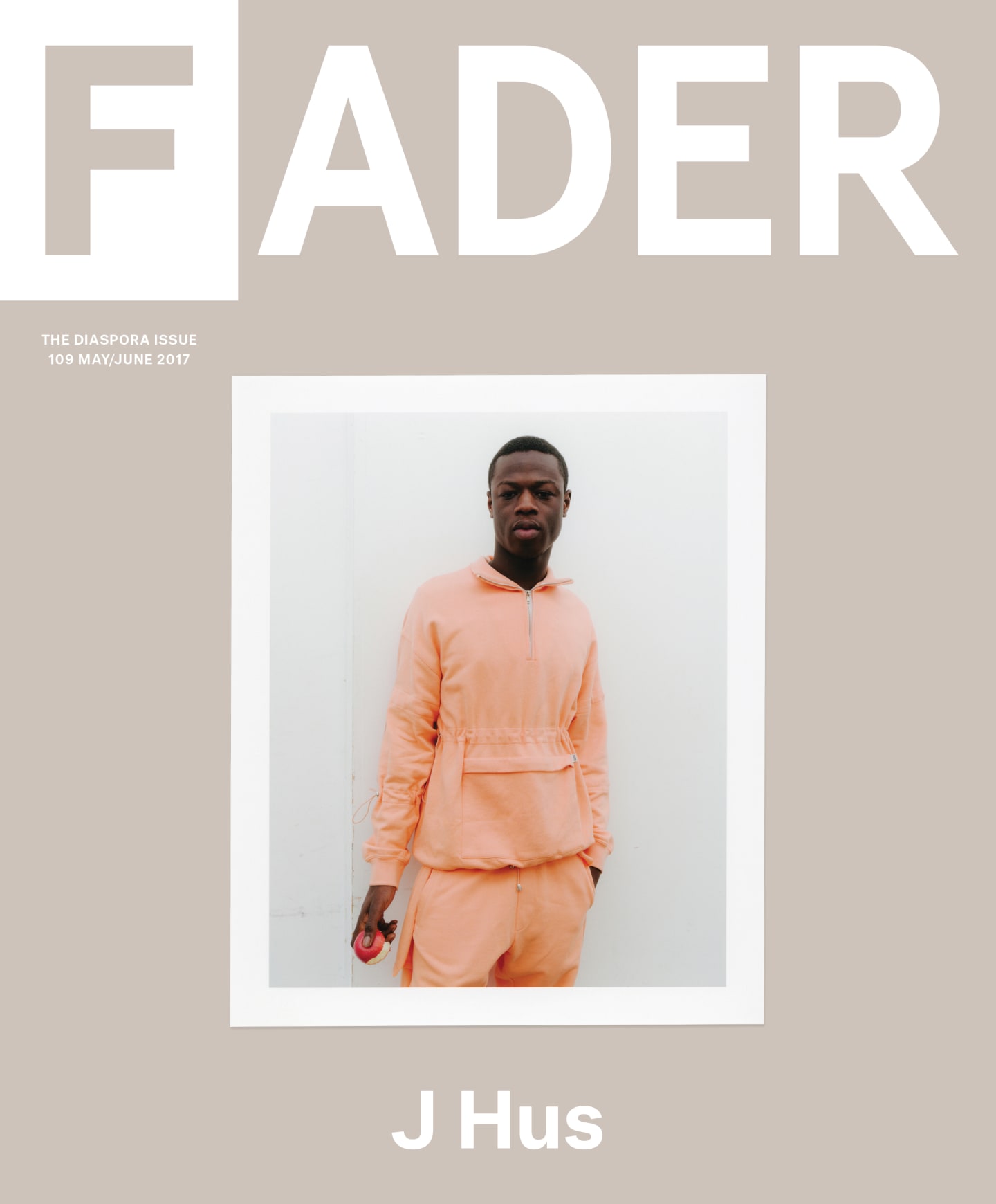 Transforming an epithet into a badge of honor, and in turn forming your own signature space, is part of what's great in J Hus's music. He creates a territory of his own that is instantly recognizable to fans of grime, rap, the cosmopolitan African techno-pop known as Afrobeats, and dancehall reggae — without ever quite capitulating to the stylistic demands of any one of them. As an MC, his street talk crossfades from staccato end-rhyme emphasis into slurry melodics more in touch with the American South. All this gets mixed with moments of outright singing. Then there are huge, earworm hooks. To excel at any of these vocal modes is a gift. To fluidly shift between each one is the stuff of genius.
Sounds this integrated and inclusive do not simply materialize out of thin air. Hus's career rose alongside Afrobeats' recent spread from West Africa to London to the ears of American pop tastemakers. He is making a name for himself following the international success of grime leaders like Skepta and Stormzy, and after Drake's "One Dance" broke global streaming records in 2016. That song's featured artist, Nigerian star Wizkid, is a big star in his own right. As influences ping-pong back and forth across what cultural studies pioneer Paul Gilroy termed "The Black Atlantic," J Hus's singular sound concentrates this Afro-optimistic musical moment.
---
J Hus's mother was 25 when she emigrated to London from Gambia, the small West African nation. Hus, who was born in London, remembers how she'd bring him to "African parties — all African music all night long." At home, she played classic black artists like Whitney Houston, Diana Ross, and Bob Marley. When he heard 50 Cent in the mid-2000s, he was inspired to start rapping. 50's antihero power was enthralling: "He came to the game with some mad energy," he says, pausing. "And he was the bad guy." Meanwhile, out in the parks and streets, Hus continued absorbing the hyperlocal sounds of grime and London's ridiculously deep history of Jamaican soundsystem culture.
Although he was steeped in music, Hus never thought of it as more than a hobby. His focus lay elsewhere. As he tells it, the hustle from which his stage name derives began lighthearted: a way to have fun and line the wallet. "I'd stop by that Morrison's before school. They sold five donuts for 50p. At school I could sell 'em for 50p each. And that's how I started." Later things grew serious — Hus declines to share details, though his lyrics tell stories of drug possession and armed robbery.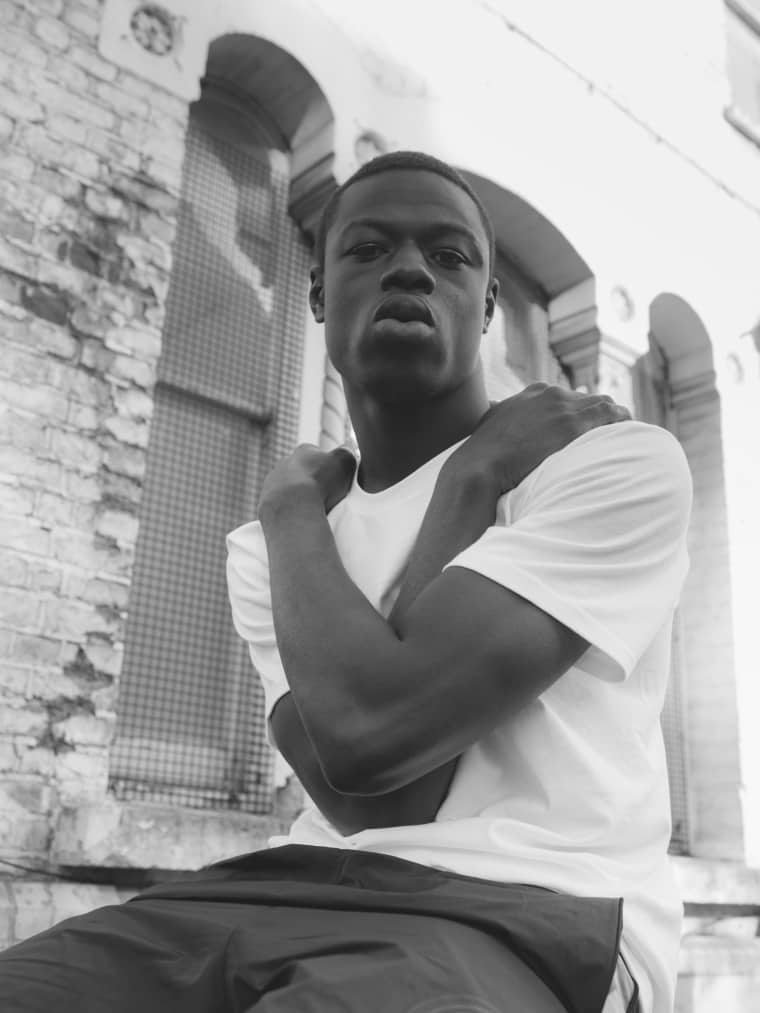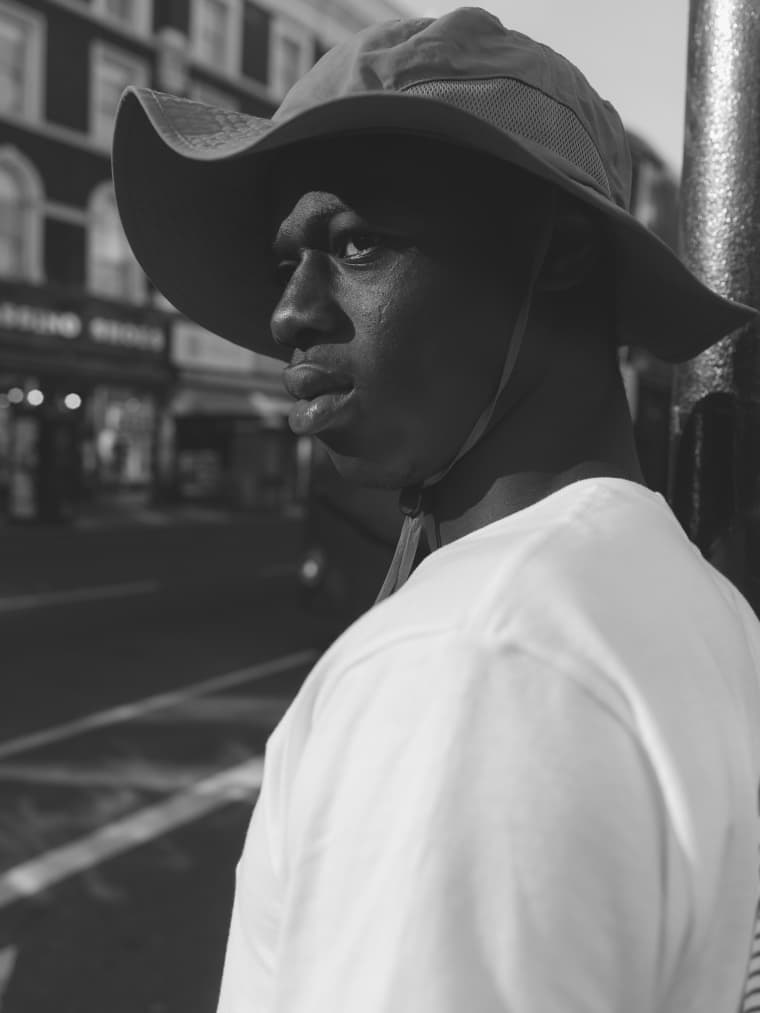 "I'm everything you've heard before, and nothing you've ever heard before."
Things came to a head in September 2014. Hus was sitting in a car, strategizing with Moe, a longtime friend. Still a teenager, Hus had been in jail twice already, and his increasingly risky street life was taking its toll. So they made a pact: Hus would leave all that behind and have a focused go in the music game, with Moe on board as manager. What Moe lacked in experience — he too was 18, with zero music industry experience — he made up for with total belief in his friend's talent. First step: record some tunes. Moe booked a studio session with the best producer they knew, Jonathan Mensah, a.k.a. Jae5.
"I went to the first session and Jae didn't turn up, he wasn't taking it seriously," says Hus. "The second session, same. We booked a third session and I thought, If this guy doesn't turn up he's a prick, innit." He doesn't laugh as he tells the story; as it turns out, that directness is one of the keys to their success. Jae recalls that first eventual meetup with similar candor: "When Hus got out of jail, one of his DJs was pestering me and I thought, Nah. Another guy out of jail, I'm not gonna waste my time. But with Hus, the more sessions we took, the more I started getting into it. I'd create an idea. No matter what type of idea, he was down. I'd play him an indie rock beat, a pop song, Afrobeats, whatever. If it didn't work, he'd leave it. But he wasn't dismissive about things. He would at least try. And for me, that was it."
Talent is one thing. But the artist who backs talent with work ethic and enough guts to leap outside his comfort zone? That's rare. After developing five songs, they decided to form a partnership that continues to this day, with Jae taking lead production on all of Hus's beats.
The 15th Day captures the unhinged energy of a kid attempting to quit road life via belief in his own lyrical talent. That tension became a creative engine, giving the J Hus sound a depth and credibility that mere genre mash-ups can't achieve. The tape opens with "I'm Coming," a love tune powered by a late-'90s throwback rap beat. Each subsequent track expands the sonic palette, pulling in Afrobeats breeziness and edgy grime sonics. Auto-Tuned choruses unite fragments of African and Jamaican patois. There's big booty praise, street boasts, and up-to-date dancehall's love of novelty. The 15th Day wasn't initially available on commercial streaming services or radio. It didn't need to be. The songs lept from Snapchat to WhatsApp, from passing cars to YouTube playlists, and from house parties to clubs.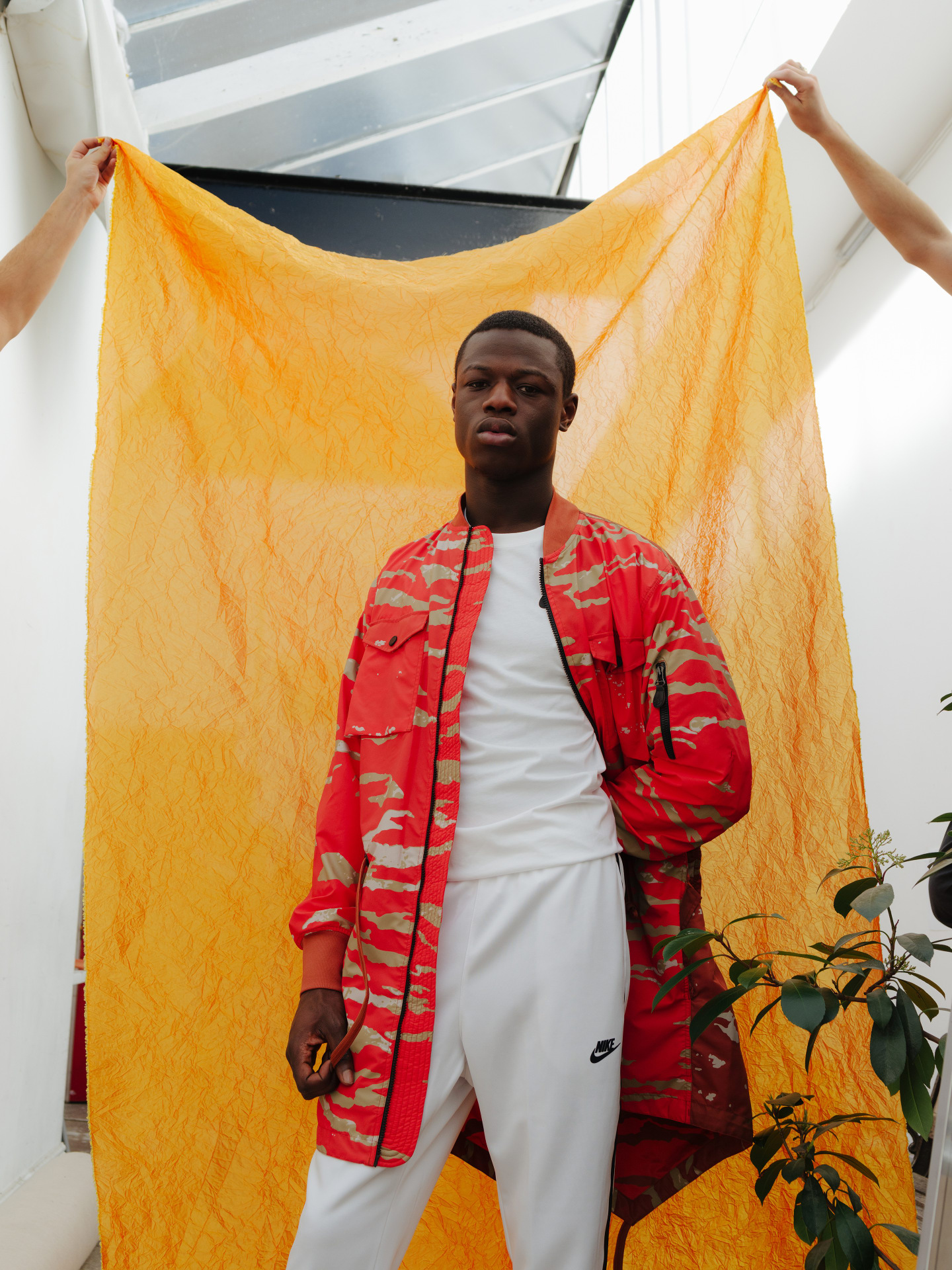 "Dem Boy Paigon," a The 15th Day standout, quotes TLC and Beenie Man hits back-to-back, but its chorus is all J Hus. The song inspired countless versions — from bloodless acoustic guitar covers to a J-pop style sped-up video performed by a young white girl in her bedroom. That participatory weirdness shows how deeply Hus's music connects; his fans love it as their own. In summer 2015, London police shut down a house party while warning of "a large scale disturbance." J Hus wasn't there, but a neighborhood watch group posted grainy video of the disbanding revelers shouting his chorus in unison: "They wanna do me/ I'ma do you before you do me/ You musta lost your mind!"
That organic success captured the music industry's attention. In December 2015, Hus parlayed the excitement around him into an album deal with Black Butter, a small label operating inside of Sony. With the deal came opportunities for Hus to make good clean money — and become entangled in old beefs. The competitiveness and hunger that stem from intense urban proximity can lead to enormously creative musical breakthroughs, as well as crew rivalries that erupt into violence. For someone raised in Stratford, it's not unusual to be touched by both. Last August, a few days after tearing down the house with an unannounced set at Young Thug's debut U.K. show, Hus was attacked on the streets of Stratford. Multiple stab wounds sent him to the hospital, where he posted an Instagram selfie allegedly flashing gang signs. He quickly deleted it, but the move sparked a flurry of moralizing articles in the tabloids. Today, he simply says, "my past caught up with me, innit."
Life soured in early 2016, when, according to court documents, Hus was convicted of possessing an offensive weapon. He returned to jail for five months, this time as a rising star. "The day I set foot, the whole jail knew I was there. People got nothing to do, that's how it works, innit? All they do is gossip. Gossip's what entertains them," he says. "It was mad. 'Why you here? You not meant to be here, you had something going for yourself' — it's what all the inmates and that used to tell me. My song would come on the radio and they'd start banging on the wall, 'That's you!' I'd be on TV. But I knew I'd be out soon, so I didn't really fuss. I just did my time."
He's candid about the challenges that come with prison life. "You're there watching time go past, and it drives you crazy 'cause you could be outside, making money. Life's good on the outside. You're in there making all these crazy plans. I wrote a couple of jail bars, but I never planned to spit it when I came out. I wanted to leave it in the past. Inside I was just planning, planning."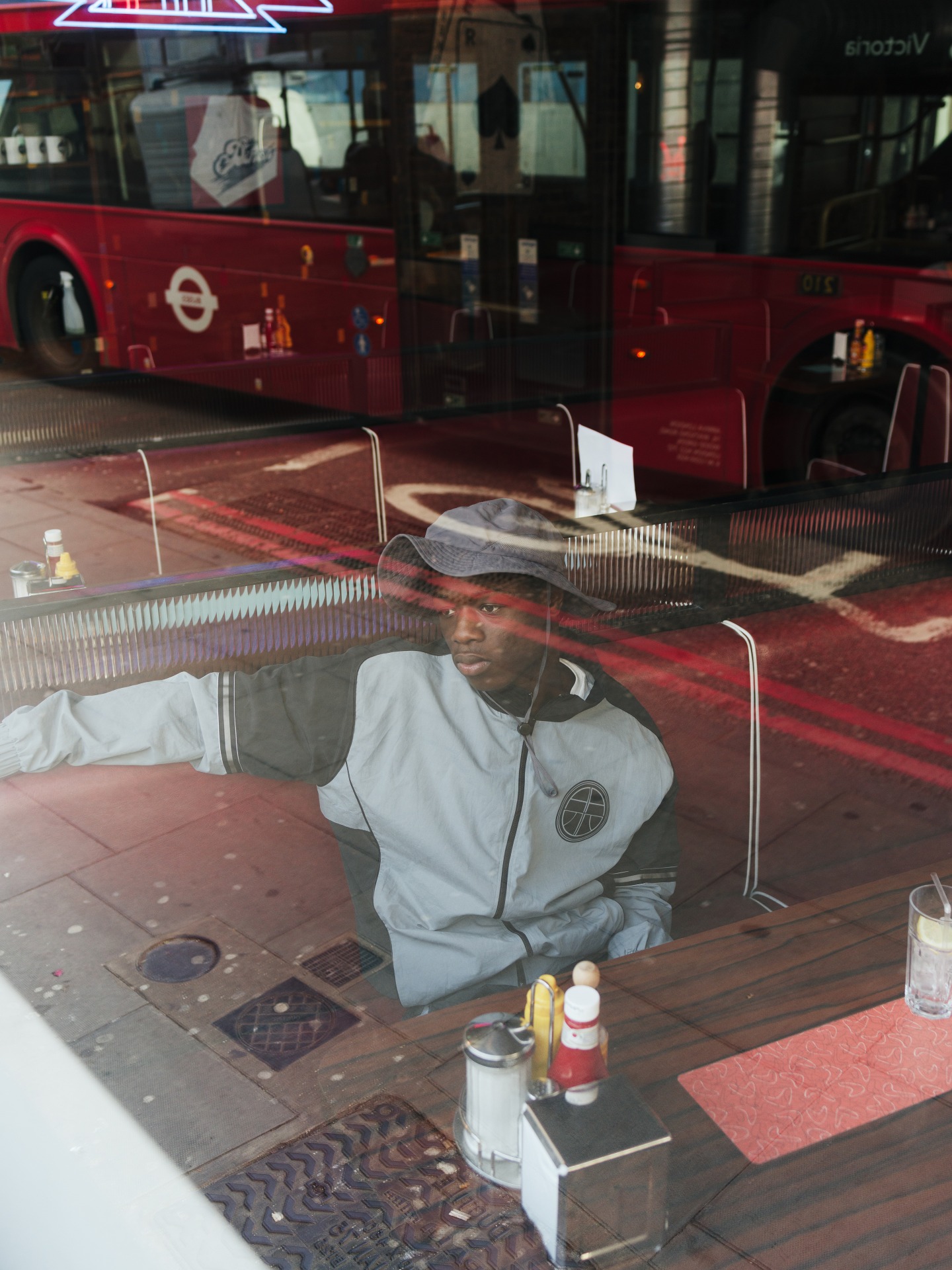 "I wrote a couple of jail bars, but I never planned to spit it when I came out. I wanted to leave it in the past."
The day after he was released, in June of last year, Hus performed at The O2 Arena alongside Popcaan and DJs from the Brooklyn label Mixpak at a sound clash event hosted by Red Bull. He'd managed to keep his freedom a secret ahead of the appearance, and when he hit the stage the crowd exploded with a mixture of shock, joy, and hometown pride. The unannounced pop-up was a rare luxury, as Hus is currently banned from performing his own promoted shows in London for fear of public disturbance. London's Metropolitan Police have a history of profiling black and South-Asian artists: in 2010, Giggs's U.K. tour was cancelled by local authorities for its "potential risk," the 2014 event Just Jam was cancelled over concerns of "public safety," and a threat-assessment police form has been criticized for singling out minority artists. For the staff at Black Butter, overturning the ban on Hus is a priority.
Today, Hus is still managed by Moe and Moe's older brother, who are known together as 2K Management. Walking around Soho, few recognize him. Back in his home court of East London, though, most everybody does. His mates high-five and bump knuckles with him on each block, even though he lives elsewhere now. But hometown love has its limits. There are still corners in Stratford where Hus prefers not to set foot — swans aren't the only aggressively territorial creatures around. J Hus says his goal is to top the British charts with a pop sound all his own. Not glossy commercial pop, but pop as in popular, powered by all the grit and vibes and joyous unruliness of the street. It's less a genre and more a sense of place.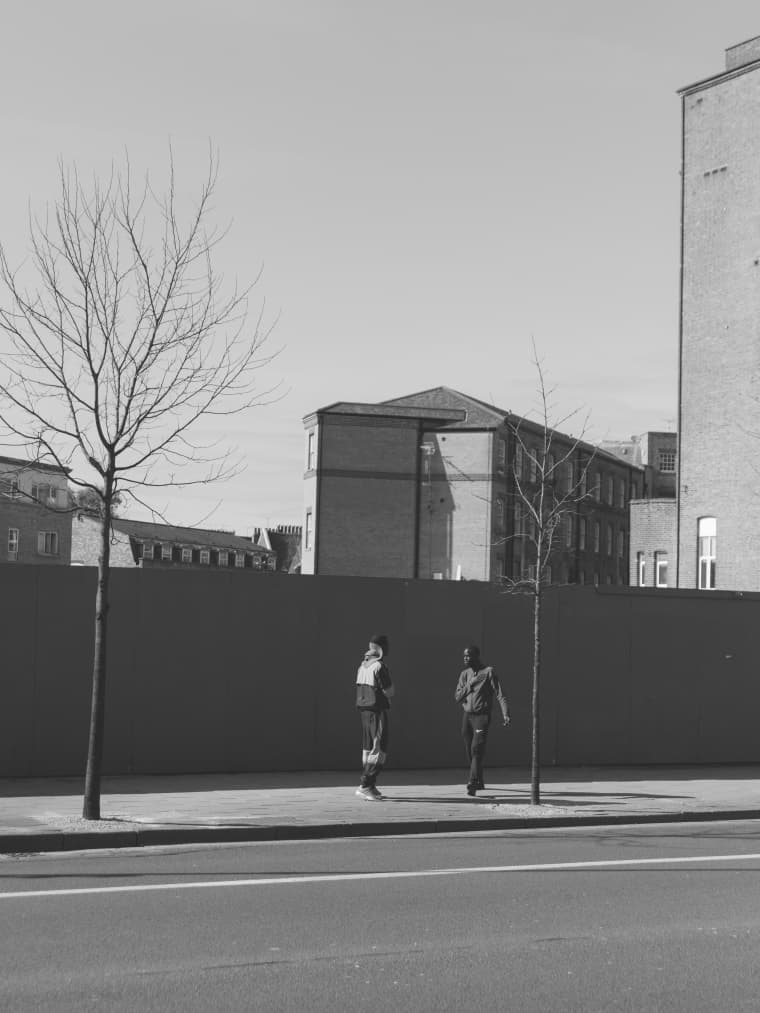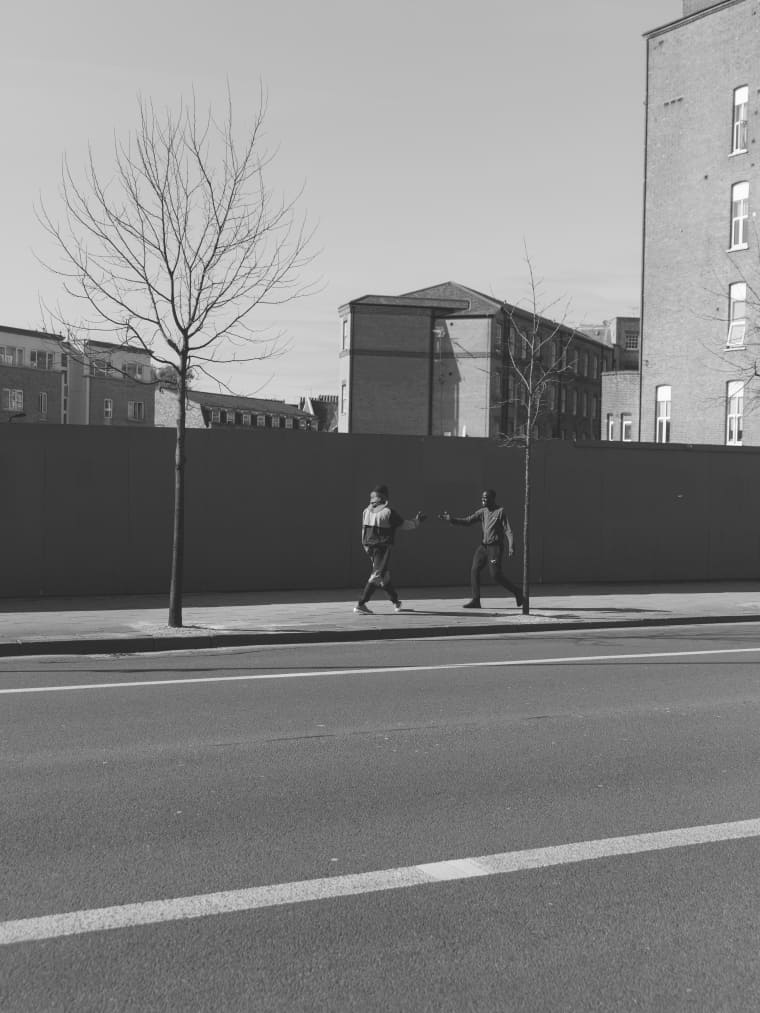 From Stratford, we head across town in a low-slung black Mercedes that belongs to Creeper, Hus's buddy. Creeper does not creep — behind the wheel he screeches and swerves, sprinting between red lights, thrashing the brakes, practically glowing with the power of this well-oiled machine. He blasts the new Stormzy tune "Bad Boys" out the sound system at top volume, and when Hus's half-melodic, half-menacing guest hook drops, the darkly cinematic grime track jumps up a level. After the song stops playing, that hook is what you remember.
Creeper pulls into the parking lot of Jae5's West London studio, where massive statues of sea gods Neptune and Salacia stand watch. There's no water in sight, but the subterranean studio has clearly been blessed with good vibes, so perhaps the wards are working. After all, music is an ocean and it's made of waves. As Hus and Jae speak about their music, "wavey" comes up again and again. The session with Boi-1da two nights ago was wavey. Their latest beat? Very wavey.
Jae's studio stocks enough synthesizers to sculpt any sound he can imagine, three different pairs of monitor speakers to nail the mixes, but no additional clutter. This space facilitates focus. They build the songs together here, throwing around ideas in real time with lots of ego-free feedback and no second-guessing.
Hus likes to say, "I'm everything you've heard before, and nothing you've ever heard before." That's a boast but also a weirdly accurate description for the uniquely polyglot sound that he and Jae forged together. Jae's clever arrangements enhance Hus's ability to flow. He'll drop out a beat, splash in a melody, or flip the drum pattern, so the instrumental and the vocals merge for maximum impact.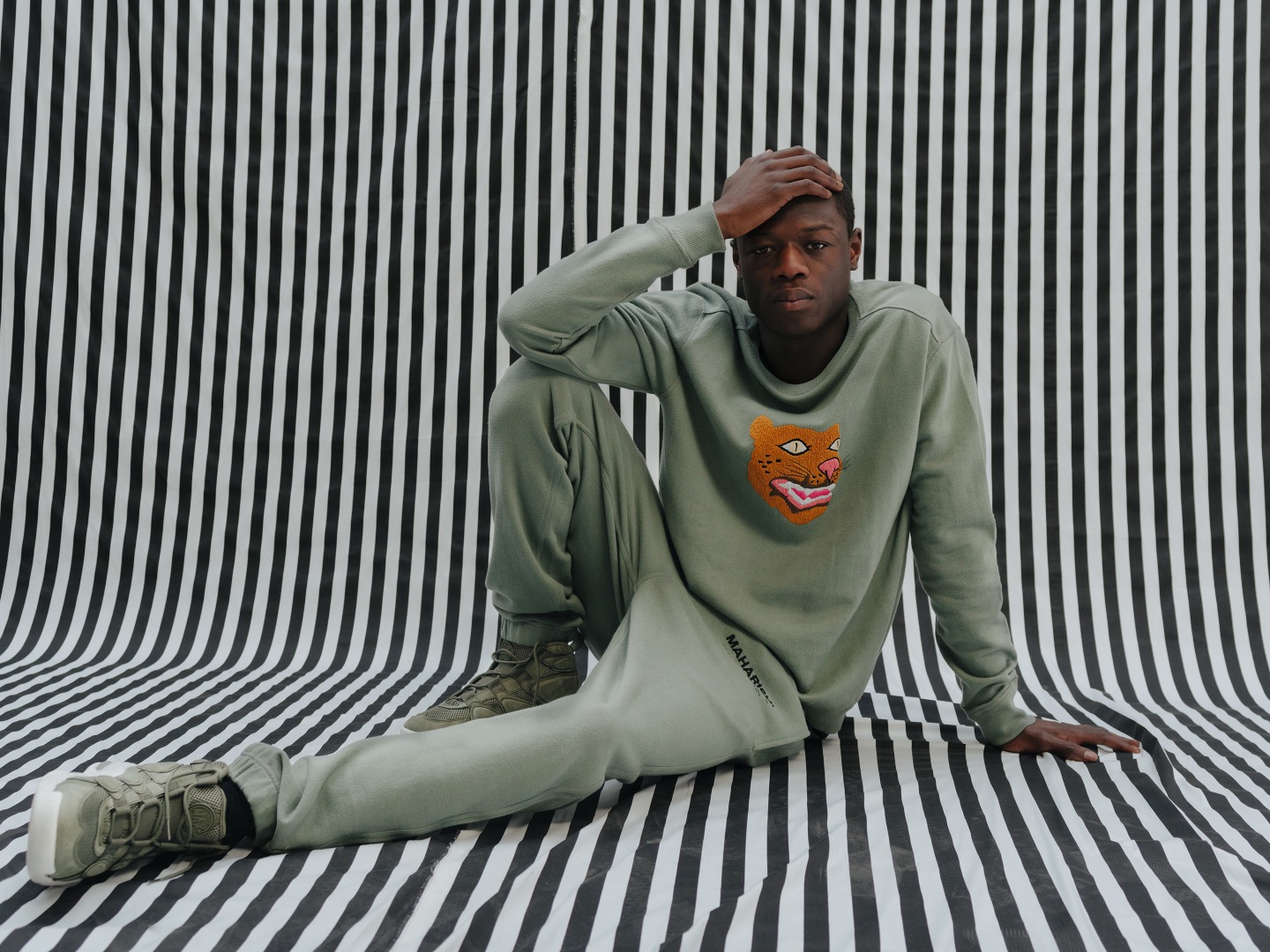 Like J Hus, Jae5 is the son of African immigrants to London. A decade ago he and his siblings got sent back to Ghana for three years as punishment for what he calls his brother's "stubbornness and messing around." Looking back now, Jae says, "Going home for me was the best thing ever. Before I went there, I was into grime and hip-hop. Gone to Africa, I heard nothing but Afrobeats and hiplife for three years straight. Then I come back here, and Afrobeats is starting to take off."
Exposure to great music gave Hus and Jae invaluable schooling in how to make killer tunes. The immigrant experience means more than that, too. The two share a sense of coming from elsewhere and knowing how you can become stronger through adaptation. This immigrant power combines aspects of making do with what you have, remaining rooted yet flexible, and staying true to your area while speaking beyond it.
The next day Hus, Creeper, and Moe head to a strategy meeting with the Black Butter label team prepping his May debut album, Common Sense. Nine stakeholders sit at a conference table reviewing the rollout plan for "Did You See," the lead single. They scroll through a dozen mock-ups of the single's artwork. "That's the one," Hus calls out at pic number three, which features a black Mercedes with plates that read "UGL13ST."
If his music is inherently welcoming, Hus still remains hesitant to embrace the trappings of pop. His biggest tune before his 2016 carceral pause was "Lean & Bop." It's an infectious, Afrobeats-inflected house jam. We have his mother to thank. "She told me, 'Make sure you make a song your young brother can listen to,'" he says. The results are irrepressibly fun and G-rated. This turned out to be a problem in jail.
Twice, Hus found himself in altercations where a fellow inmate mocked him for making a "soft" tune. The first brawl wasn't his beef, but when Hus saw a friend getting jumped, he didn't hesitate to throw down. While waiting disciplinary action, the ribbing began. "'Cause it's jail, everyone thinks they're bad. So this one guy was like, 'What're you gonna do, lean and bop for us?' I was cocky, I was like 'Oh yeah? It costs five racks to see me lean and bop/ It costs five racks to see me lean and bop.' But deep down inside it was hurting. It's moments like that make me hate — I feel like I sold out." Jail allows no room for vulnerability or lightheartedness. His song's playful spirit had become a liability. "I used to get mad at little things like that. Then I think, Fuck it. I was feeling 'Lean & Bop' in the moment. It's brought me the most money. And when I'm doing shows, it goes off."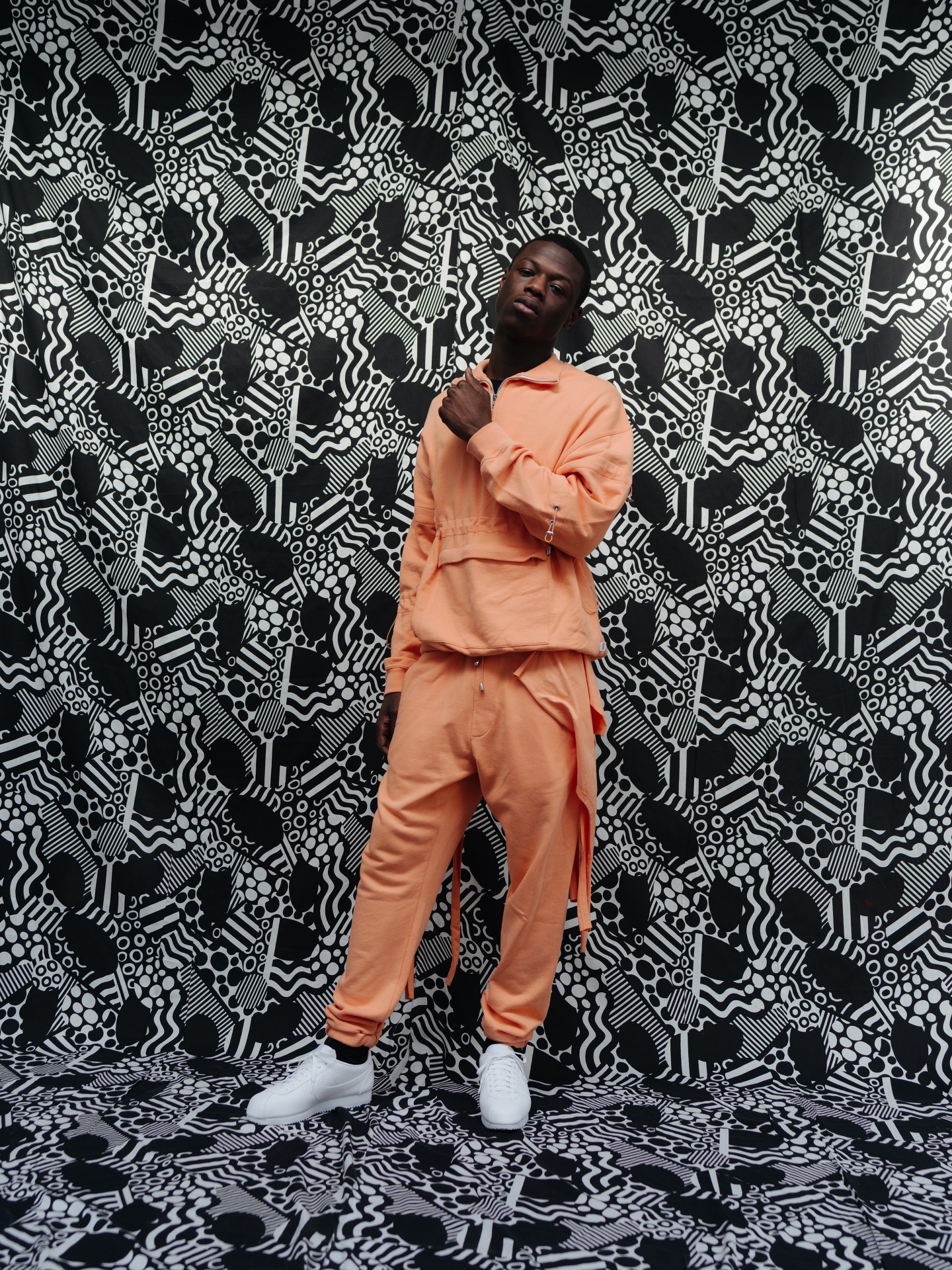 Common Sense contains the prettiest work J Hus has done so far. There's nothing quite as blithe as "Lean & Bop," but tracks like "Did You See" split the difference between sunny pop and road rap, uniting playful riffs with lyrics that describe a cleaner act and the money it pulls in. "Did you see what I done?/ Came in a black Benz, left in a white one," runs the chorus.
J Hus already experienced first-hand how the clean money in Stratford only made things harder for the hustlers. What is opportunity without ownership? What can an ugly boy from a modest background call his own and truly get to keep?
Diaspora boomerangs. It's not just a flow from from village to the city, or from an African capital to a European one. People and sounds don't simply leave their far-away homelands in a one-way journey to the metropole. We're all interconnected now. Borders are a political reality, yet every musician knows that sound waves spread influence and joy across every barrier that seeks to police them. J Hus's three overseas shows to date remind us that near and far are closer than ever. He has performed in Copenhagen, Dubai, and Lagos, and he reports that his Somali fans were extremely vocal in both Norway and the United Arab Emirates, while the Nigerian kids sang along to every lyric. Artists travel, as do the communities that love them. Contemporary culture exists as a kind of call-and-response. You stand your ground and shout out. You listen to who shouts back. The echoes often come from unexpected directions.
J Hus represents the best of 21st century musical diasporas. He's able to remain plural. He has pioneered a sound that honors that complexity. There's heaviness and uplift, and we're all invited to the party.