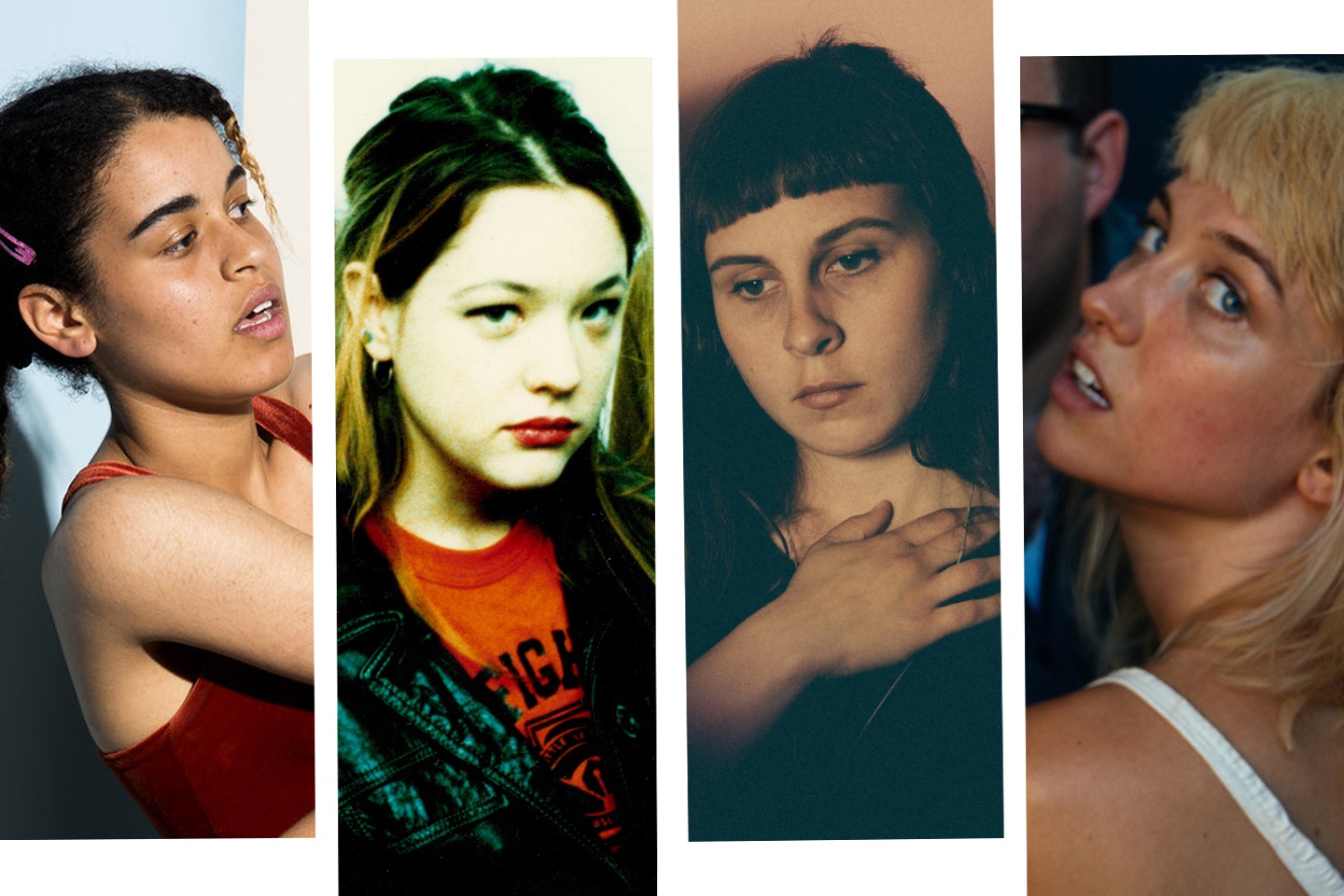 With all due respect to the likes of Shy Glizzy, Kevin Durant, and the Racing Presidents — Washington heroes, the lot of them — Mary Timony is one of the most D.C. people alive. She was born and raised in the DMV, and came up in the city's famous rock scene under the likes of Fugazi's Ian MacKaye. She founded the influential '90s riot grrrl group Helium, and later fronted the bass-heavy rock trio Ex Hex. After 15 years in Boston, she moved back to the capitol in 2013. She now lives, with her engineer/artist boyfriend Jonah Takanagi, just down the road from her old high school.
That's where, after a number of failed Google Hangouts calls, Mary rang me to talk rock n' roll in Washington, D.C. "In the last two years, there's been kind of a mini explosion of music going on here," she told me, her voice sweet and pensive. "There was a real dry period for a while."
When I asked if she's still immersed in the D.C. rock scene like she was back in the day, she had the right answer: "It's not like I'm hanging out at house shows, or anything, but being a musician is pretty social — to make your art you have to do it with other people. It's a community thing and people support each other."
That's true especially in D.C., which is still a small, tight-knit town, despite all the changes in the music industry since Helium started back in the '90s. "You don't get a feeling that this is a place that breeds great art — because there's steep rent, no artists' spaces, and there are never industrial buildings here," she said. "The music scene here is a little bit cut off, especially in the '80s and '90s before the internet. It kind of felt like you were on a little island. It still feels like that, to some extent. It's not like you go outside your house and there are a bunch of hippies and artists everywhere. Living here as a musician, you feel a little isolated — maybe that's why people stick together more over here."
If I ever make it back to D.C. like I've been planning, I'm going to hit up Mary's favorite spots to see music. She says she frequents Comet Ping Pong — the center of the Pizzagate conspiracy!!! — because Sasha Lord books great shows there. Songbyrd is cool, too, and Black Cat has been the "home base of the rock community here since the early '90s." It's at these venues that the D.C. rock scene comes together to champion and foster local artists. So, without further ado, we hereby present "Mary's list of cool stuff happening in D.C. right now. In no particular order, by the way."
MARY TIMONY: Lindsey [Jordan] is 17 and just finishing high school. I was lucky enough to teach her guitar lessons for the last year, although she was already a super player when she came to me, so I can't take much credit for her skills! Her songwriting is great, and she has a classic voice. She's about to record a full length record and tour in the states and Europe. I'm so stoked for her.
My boyfriend Jonah Takagi engineered the new Sneaks record here in our home studio. Eva [Moolchan, aka Sneaks] is super inspiring and original. She's a real poet, and has such a cool singular vision. Her songs are killer.
Priests are powerful performers. They are original sounding but classic too. Love those guitar and bass lines!
I just saw Ian [Svenonius, Escapism's frontman] play a few nights ago and it was mindblowing. Ian is a true genius and a total master of performance. The setup in Escapism is just guitar, drum machine, and vocals. This pared-down instrumentation really allows Ian to let loose.
Super catchy, angular, and classic songs. Just a great band. Word on the street is that they will have a full length coming soon!