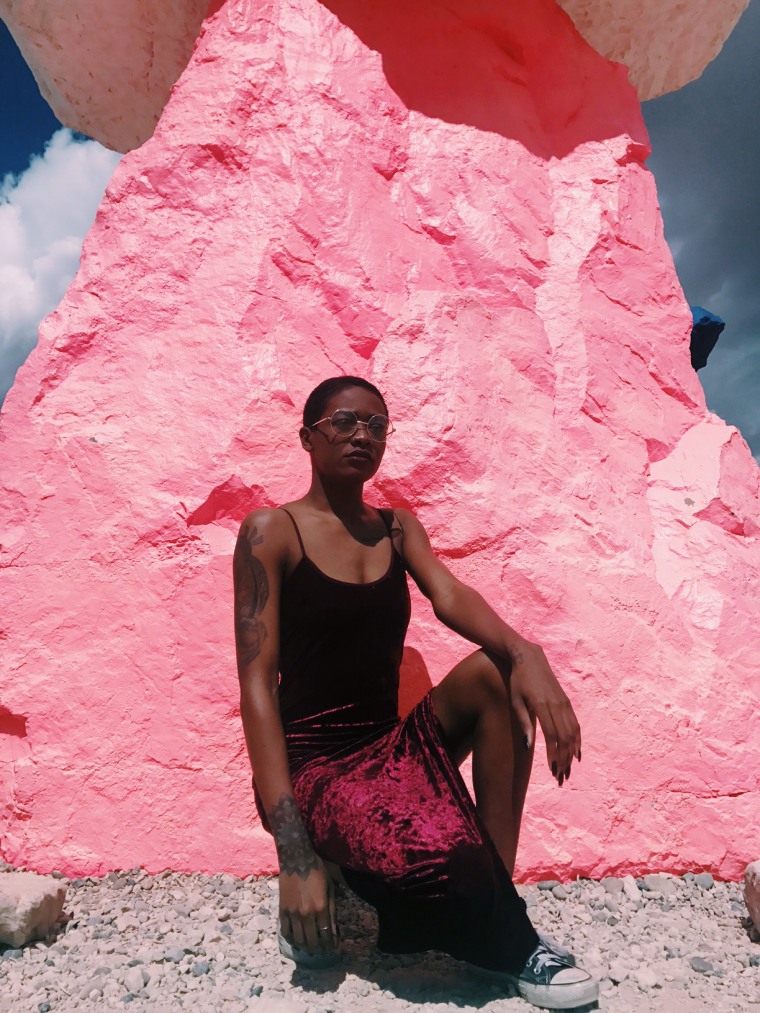 Believe it or not, Bay Area legend E-40 himself put us on to 24-year-old Las Vegas producer Planes. The rapper and business mogul called us up a few weeks ago asking The FADER to link the two of them, and now here we are, premiering Planes's debut EP, SOMETHINGMISSING. She told The FADER over email that she describes her sound as "electrofunk," which is an apt label for her brand of understated, deeply groovy blend of electronic beats, rap, and soul sounds. The seven tracks on SOMETHINGMISSING alternate between partly-sunny instrumentals, melancholy love songs, and chill glow-up jams — all worthy of a two-step.
"SOMETHINGMISSING is my debut EP, which is a collaborative electronic project that was conceived during my 'quarter life crisis,'" Planes continued. "I was feeling unfulfilled and created this project to kind of fill that emptiness, or void, I've been feeling over the past four months. The tracks feature personal friends of mine: quaviusblack, Heart of Troy, IRBYY (of Mississippi) and Shea (of Las Vegas, NV)." Fly high, Planes.
Listen to the full EP below.