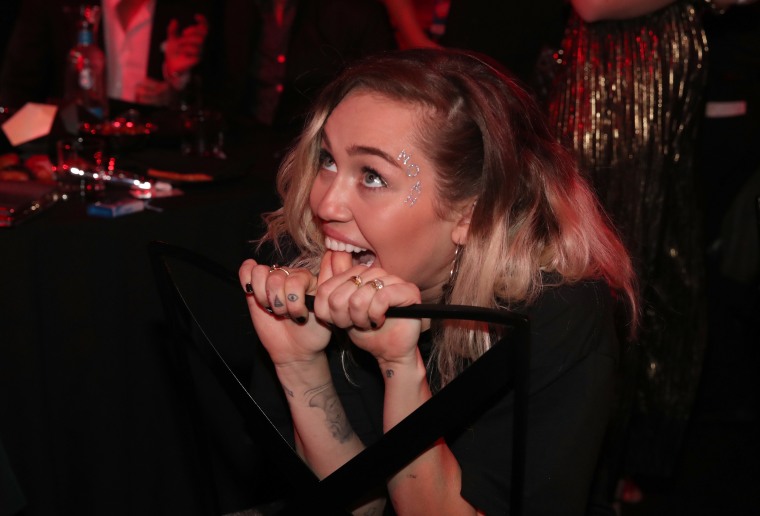 When Billboard's cover story on Miley Cyrus was released on May 3rd, it was intended to be a rebranding and reintroduction to the star, who hasn't released music since her free streaming release of Miley Cyrus & Her Dead Petz in 2015. What many took away from the interview was Cyrus's stance on hip-hop, which she said she was turning away from. She claimed that lyrics were focused too much on "Lamborghini, got my Rolex, got a girl on my cock," which she said was not into.
Critics and Twitter users alike were quick to point out Miley Cyrus' relationship with hip-hop heavily involved appropriation and controversy. On Saturday, the star took to Instagram to write a long statement in her caption to address the issue.
"...So, to be clear I respect ALL artists who speak their truth and appreciate ALL genres of music (country , pop , alternative .... but in this particular interview I was asked about rap)," writes Cyrus. "I have always and will continue to love and celebrate hip hop as I've collaborated with some of the very best! At this point in my life I am expanding personally/musically and gravitating more towards uplifting, conscious rap! As I get older I understand the effect music has on the world & Seeing where we are today I feel the younger generation needs to hear positive powerful lyrics! I am proud to be an artist with out borders and thankful for the opportunity to explore so many different styles/ sounds!"
You can see the Instagram post and full caption below.