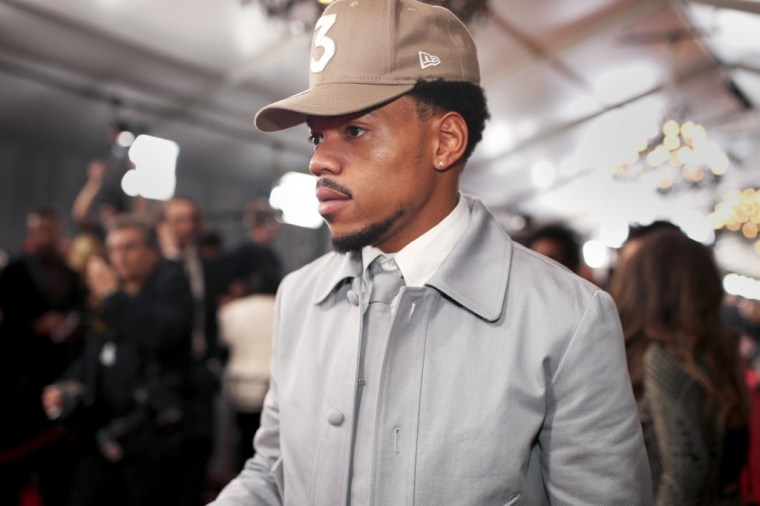 Last August, Chance the Rapper launched the Rapper Radio campaign, an online platform that allows fans to request his songs on their local radio stations with the click of a button. The platform helped his 2 Chainz and Lil Wayne-assisted Coloring Book track, "No Problem," reach No. 1 on Billboard's R&B/Hip-Hop Airplay chart.
Now, the Chicago artist is expanding Rapper Radio, adding new artists, as well as leaderboards and prizes for the most active fans. Visitors the updated site can now request Chance's "All Night," DJ Khaled's "I'm the One," featuring Chance, Justin Bieber, Migos' Quavo, and Lil Wayne, Jidenna's "Bambi," and Linkin Park's "Heavy."
"Our goal is to make radio an accessible platform for artists with the popularity but not the necessary infrastructure to get spins," Chance wrote about the expanded platform on Twitter.
See Chance's tweets below and visit RapperRadio.com here.
We've been working the past few months to expand https://t.co/FsWqemvBOB We've added leaderboards for supporters and other artists' singles

— Lil Chano From 79th (@chancetherapper) May 4, 2017
Our goal is to make radio an accessible platform for artists with the popularity but not the necessary infrastructure to get spins.

— Lil Chano From 79th (@chancetherapper) May 4, 2017
Eventually it will be available to EVERY artist, recently we've added pages for @LinkinPark @Jidenna and most recently today DJ KHALED

— Lil Chano From 79th (@chancetherapper) May 4, 2017