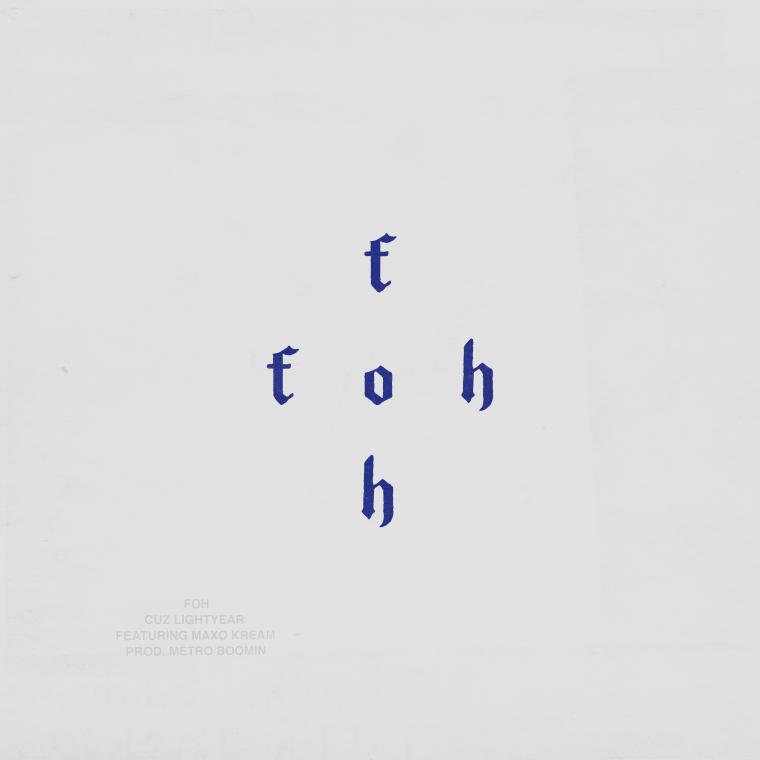 CUZ Lightyear is a really, really good rap name— so good that I'm compelled to ask how no one snagged it up before the Little Rock-raised rapper did back in 2015, retiring his "SL Jones" moniker in favor of a Toy Story reference. Today on The FADER, CUZ Lightyear, from Killer Mike's Grind Time Rap Gang, is premiering "Fucc Outta Here," featuring Maxo Kream and produced by Metro Boomin, from his upcoming WHAT UP CUZ mixtape.
"Fucc Outta Here" has CUZ spitting bars that are unflinchingly honest; he's like a goddamn oracle, eloquent and wise beyond his years. "They hate when you get too inspired here, nigga/ They don't want to see us united here, nigga/ Ideas can get you indicted here, nigga," CUZ raps. Metro's production amps up the intimidation factor and makes for a beat that's warped and hypnotic, wobbling in time to the chimes of what sounds like an alien grandfather clock —think, "Walt Disney's Haunted Mansion (Trap Remix)."
"I had caught up with Metro and he gave me a pacc right at the time when I had just finished putting up my studio," CUZ Lightyear shared over email. "I was just feeling inspired by his work ethic and it gave me no excuse to fail. And that's where "Fucc Outta Here" comes from. My homie DT had me pull up to the studio where Maxo was and he was working with the same intensity. It felt like he was supposed to be on it." Listen below.