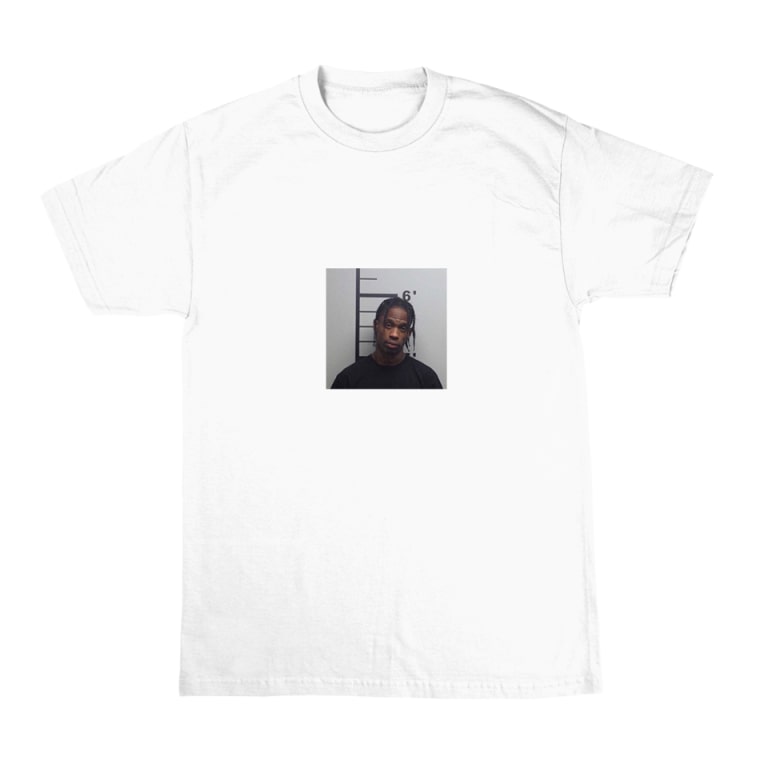 According to reports out earlier this week, Travis Scott was was arrested by Arkansas police for "inciting a riot, endangering welfare of a minor and disorderly conduct." The arrest is alleged to have happened following a live show in the state with Scott expected back in court at a later date.
It doesn't seem that Scott is too concerned by the arrest though, as he is selling t-shirts with his police mugshot on via his official website. The flash sale will be available to fans for 48 hours only, with the tees going on sale on May 18. The white "Free The Rage" shirts cost $45 each and will be shipped in four weeks time.
Meanwhile, Scott recently shared three new songs, including a collaboration with Playboi Carti, and broke a world record after playing "goosbumps" 14 times in a row at a live show.