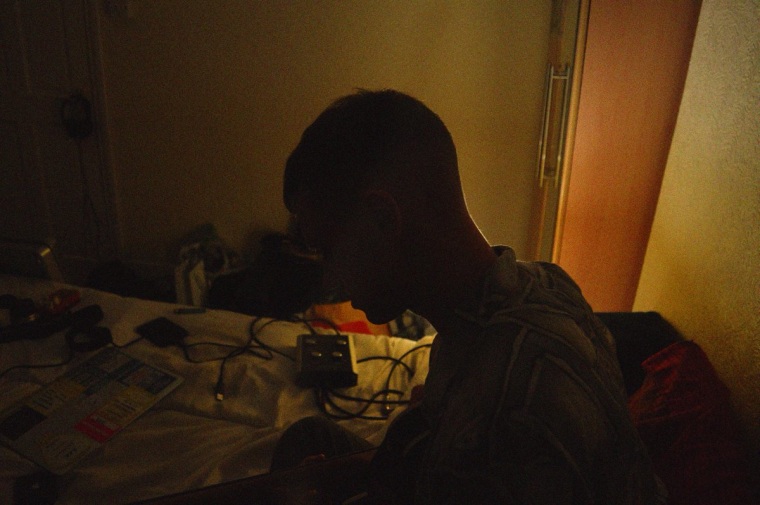 Hailing from south London, Puma Blue combines lo-fi hip-hop and smooth jazz with soulful vocals. The singer and producer has been compared to King Krule and Mac Demarco, but his dark, guitar-driven sound and anguished lyrics are all him. Today, May 24, he announces his debut EP Swum Baby, and shares his new single, "Soft Porn." Hazy, late-night vibes filter through Puma's production, matched by the tenderness of his vocals as he seeks comfort in his isolation.

"'Soft Porn' is about loneliness," Puma explained to The FADER via email. "Being isolated away from a lover and falling into a depression — being 'swum,' like sinking out on the water, but not wanting to pull them underneath with you. The song came to me one night when I was looping this riff on my guitar with the tone rolled off, and I was feeling really separated from this person. I started recording these layers until about 4 in the morning, and then I finished it the day after."

Puma will release his Swum Baby EP on June 14. Listen to "Soft Porn" exclusively below.