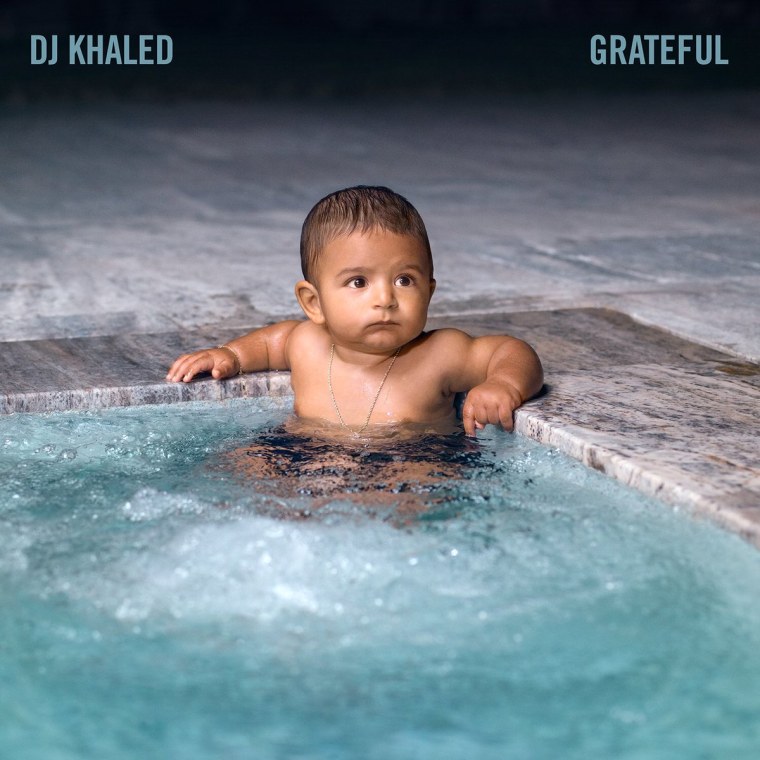 After releasing the Drake-featuring single "To The Max," On Monday morning, DJ Khaled called in to Zane Lowe's Beats 1 show to discuss his upcoming Grateful album.
The album features 23 songs, and Khaled told Lowe that he couldn't have created the lengthy release without the inspiration from his son Asahd, who is credited as the executive producer of the album. "I couldn't have made this album without him," Khaled said, "He put a drive in me so much that I just kept making incredible music."
Later in the conversation, Khaled confirmed that, in addition to Beyoncé, Jay Z, and Drake, Grateful will also feature a collaboration with Rihanna. The album is due out June 23 via Epic Records. Listen to Zane Lowe's interview with DJ Khaled below.