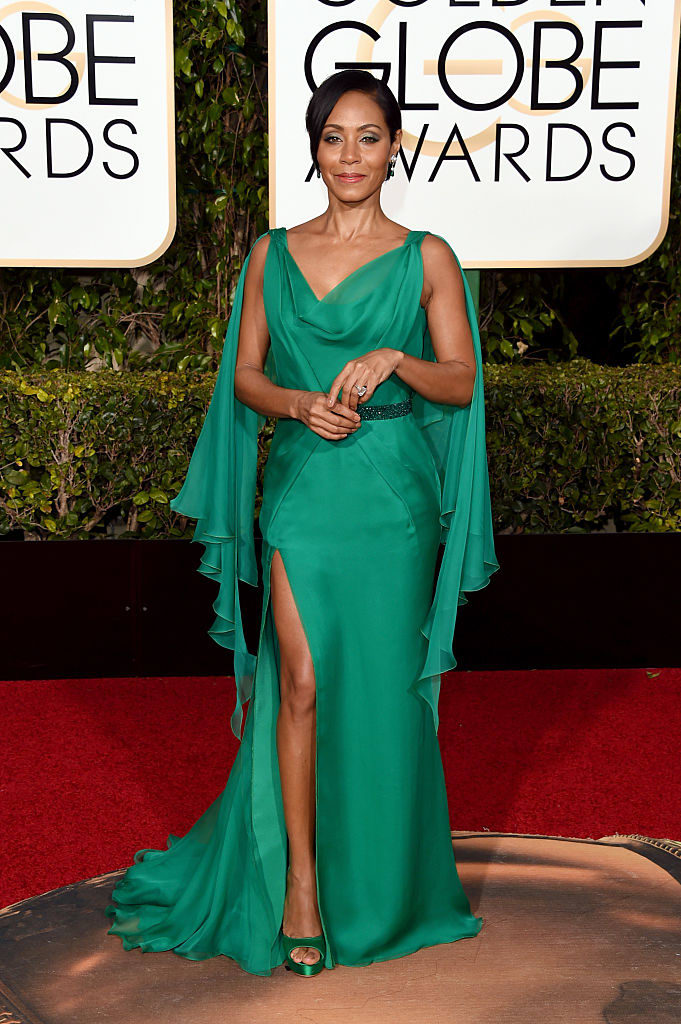 Jada Pinkett Smith took to Twitter on Friday to clear the air about her close relationship with Tupac Shakur, as portrayed in the recently released All Eyez On Me biopic. "Forgive me, she wrote. "My relationship to Pac is too precious to me for the scenes in All Eyez On Me to stand as truth."
Pinkett Smith singled out specific details from the film, writing that Pac never read her a poem that was supposedly inspired by her, and that the late rapper had never invited her to one of his shows, among other things. "The reimagining of my relationship to Pac has been deeply hurtful," she concluded.
All Eyez On Me is in theaters now. Read Jada Pinkett Smith's tweets about the film below.

Forgive me... my relationship to Pac is too precious to me for the scenes in All Eyez On Me to stand as truth.

— Jada Pinkett Smith (@jadapsmith) June 16, 2017
Pac never read me that poem. I didn't know that poem existed until it was printed in his book.

— Jada Pinkett Smith (@jadapsmith) June 16, 2017
Pac never said goodbye to me before leaving for LA. He had to leave abruptly and it wasn't to pursue his career.

— Jada Pinkett Smith (@jadapsmith) June 16, 2017
I've never been to any of Pac's shows by his request. We never had an argument backstage.

— Jada Pinkett Smith (@jadapsmith) June 16, 2017
The reimagining of my relationship to Pac has been deeply hurtful.

— Jada Pinkett Smith (@jadapsmith) June 16, 2017