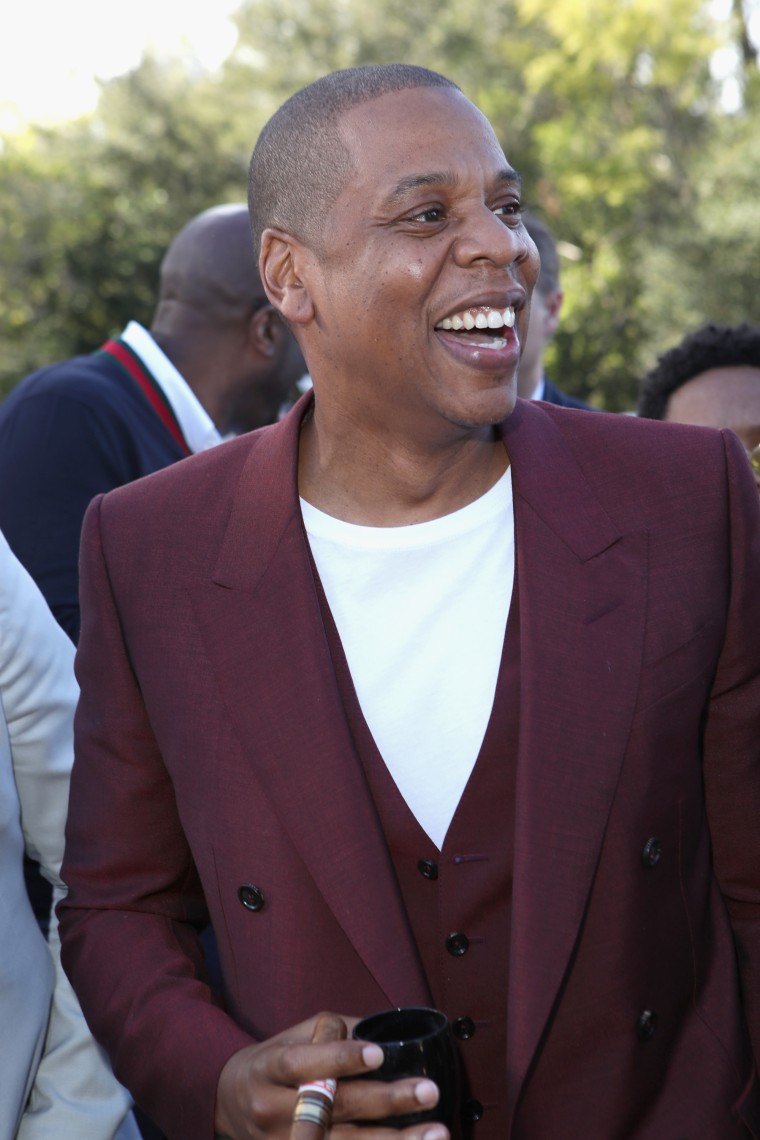 It was a big weekend for the artist formerly known as Jay Z and now known as JAY-Z, who, in addition to welcoming twins with his wife Beyoncé, announced that his next album, 4:44, will be released as a Tidal exclusive on June 30 alongside a film of the same name.
The rapper, who was inducted into the Songwriters Hall of Fame on Thursday and, shortly thereafter, made headlines for shouting out the names of over 90 rappers who've inspired him on Twitter, has gone through his fair share of name-stylization-changes over the years. As confirmed to Pitchfork today by a Roc Nation representative, he is now going by JAY-Z. The hyphen had been a staple of his moniker since before his studio debut, Reasonable Doubt, in 1995, until he officially dropped it with the release of Magna Carta Holy Grail in 2013. Though the 4:44 announcement featured the alternate style "JAY:Z," that seems to be a one-off format until further notice.
A representative from Roc Nation did not immediately return a request for comment.