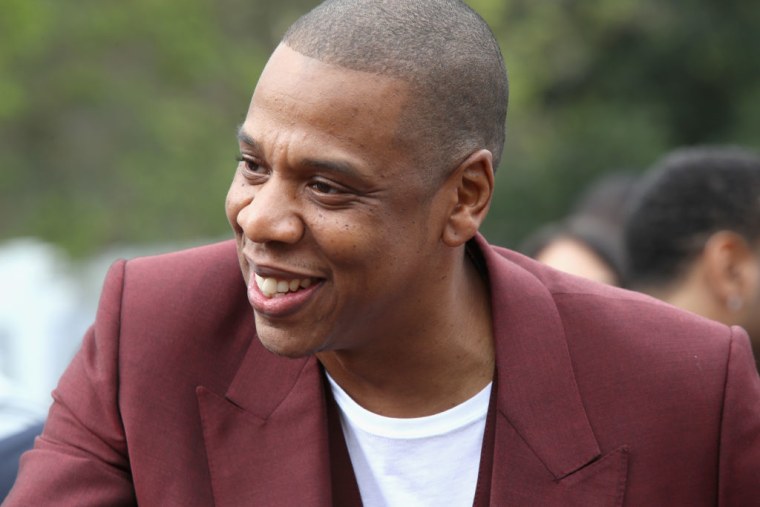 JAY-Z's new album 4:44. will be produced entirely by No I.D., Billboard reports. The suggestion that the upcoming album was the result of a collaboration between the rapper and producer was first shared by filmmaker Chris Black on Twitter before Billboard appeared to confirm the rumor.
No I.D. previously worked with JAY-Z on 2009's "D.O.A. (Death of Auto-Tune)," plus Kanye West and Rihanna collaboration "Run This Town." The pair worked together on Jay's most recent album, 2013's Magna Carta Holy Grail on the song"Holy Grail" featuring Justin Timberlake. No I.D. also has credits on American Gangster, Blueprint 2 and Blueprint 3.
4:44.will be released at 12:01 a.m. EST on June 30 and will be available exclusively to Sprint customers and TIDAL subscribers. The rapper has shared a snippet of a new track entitled "Adnis" via the trailer for the accompanying film of the same name. The film stars Mahershala Ali, Lupita Nyong'o, and Danny Glover among others.
Representatives for TIDAL and Roc Nation were not immediately available for comment.