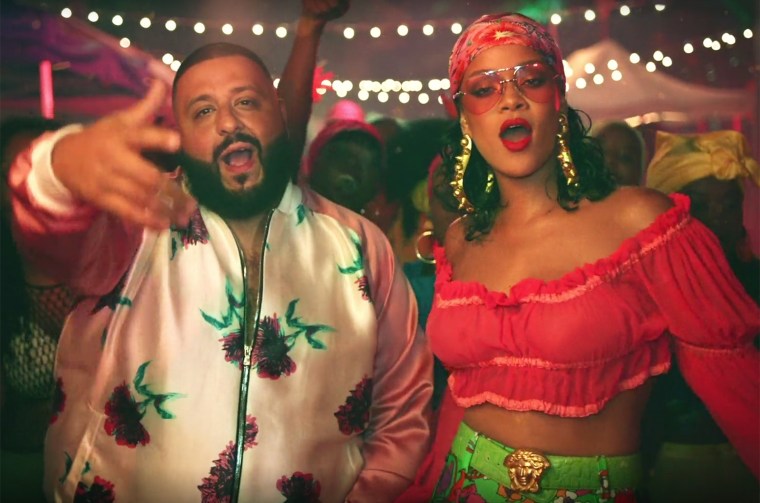 DJ Khaled turned up the heat on his upcoming Grateful album last week when he dropped "Wild Thoughts" featuring Rihanna and Bryson Tiller. The song of the summer contender boasts everything you'd expect from a collaboration between the three artists involved, plus a heavy sample of Carlos Santana's "Maria Maria."
Naturally, Santana has co-signed the new single and has shared a statement with Billboard in which he praised a song he sees as extending the "timeless summer vibe" of his 1999 original.
"There is a reason that the infectious groove/theme that Wyclef [Jean, fellow contributor] and I created on 'Maria Maria' still resonates today," Santana said in a statement. "It speaks to the heart. DJ Khaled, Rihanna and Bryson take that vibe and bring it to a new dimension with 'Wild Thoughts,' but the groove and essence of the song is still intact."
"'Maria Maria' was and will always be that feel-good summer song that speaks to women, and 'Wild Thoughts' is an extension of that summer song vibe that is timeless," Santana added. "I am honored that DJ Khaled, Rihanna and Bryson felt the intense intentionality of 'Maria Maria' and have shared this summer vibe with the world."
"Wild Thoughts" features a writing credit for PARTYNEXTDOOR and will appear on DJ Khaled's Grateful, which is released on June 23.