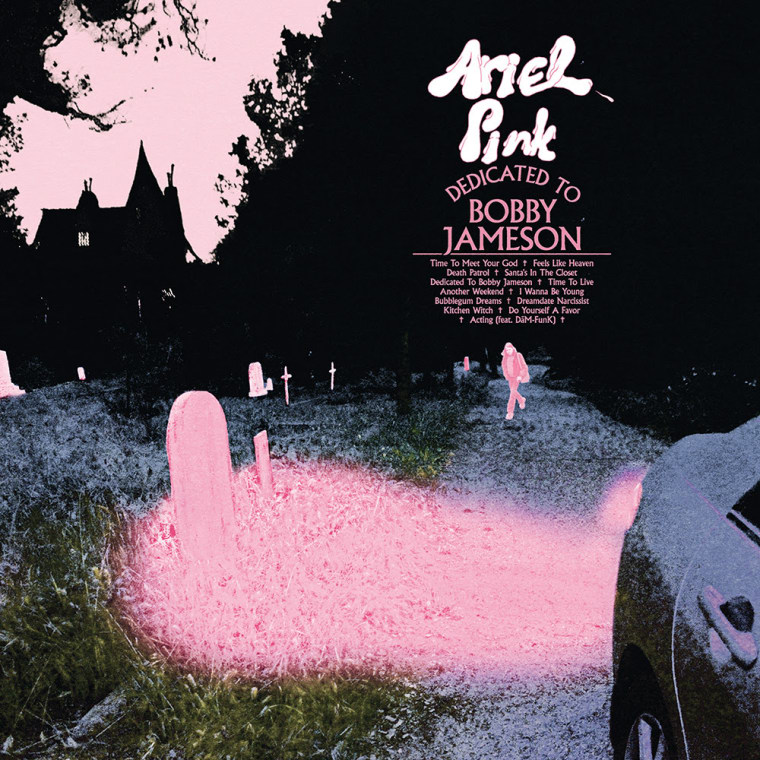 Ariel Pink's new album, Dedicated To Bobby Jameson, is out in September. The follow up to 2014's pom pom will be out on September 15 via Mexican Summer.
The album includes Pink's recent single "Another Weekend," which now has a video courtesy of director Grant Singer. Singer worked with Pink on his early videos before going on to direct visuals for artists including The Weeknd, Lorde, and Taylor Swift.
Bobby Jameson was a real-life Los Angeles musician who resurfaced online in 2007 having been presumed dead for 35 years. Jameson shared his tragic life story in a series of blog posts and YouTube videos. He passed away in 2015.
Dedicated To Bobby Jameson tracklist:
"Time to Meet Your God"
"Feel Like Heaven"
"Death Patrol"
"Santa's in The Closet"
"Dedicated to Bobby Jameson"
"Time to Live"
"Another Weekend"
"I Wanna Be Young"
"Bubblegum Dreams"
"Dreamdate Narcissist"
"Kitchen Witch"
"Do Yourself a Favor"
"Acting" (f. Dam-Funk)
Ariel Pink tours North America in October/November.