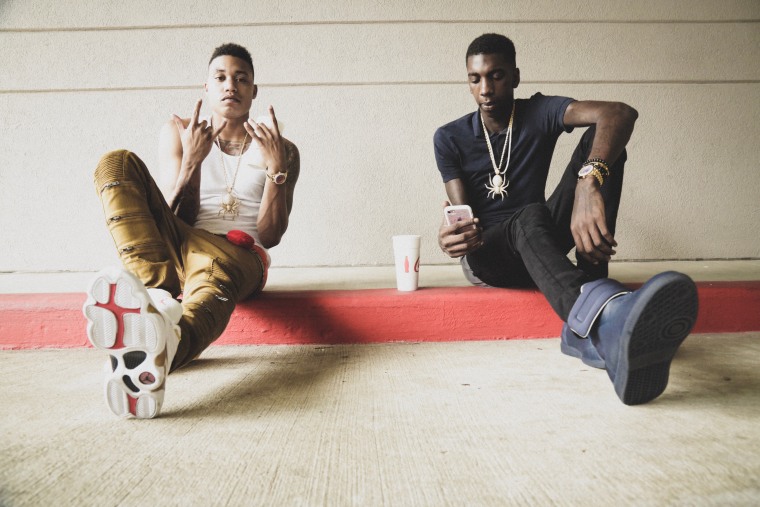 Over the last year and some change, T.E.C. & Maine Muzik have emerged as two of the most exciting rappers in Baton Rouge's thriving young scene, updating the muddy sounds of southern Louisiana's storied rap history and providing attention-grabbing videos to match.
While the 23-year-olds have released many collaborative tracks, and delivered solo mixtapes of their own, Spider Nation, which premieres on The FADER today, serves as their first official mixtape release as a duo. For the 13-track project, T.E.C. & Maine collected past underground anthems like "Go Crazy" and "Sparing Nothin" and added soul-bearing slaps such as "Hold On" and "Shine On Me."
"After you listen to the whole Spider Nation tape, you'll understand why we feel we deserve our own country," T.E.C. told The FADER over email. "On this project - every time me and Maine was in the booth - we felt like we were the Prime Ministers speaking on the behalf of our Nation."