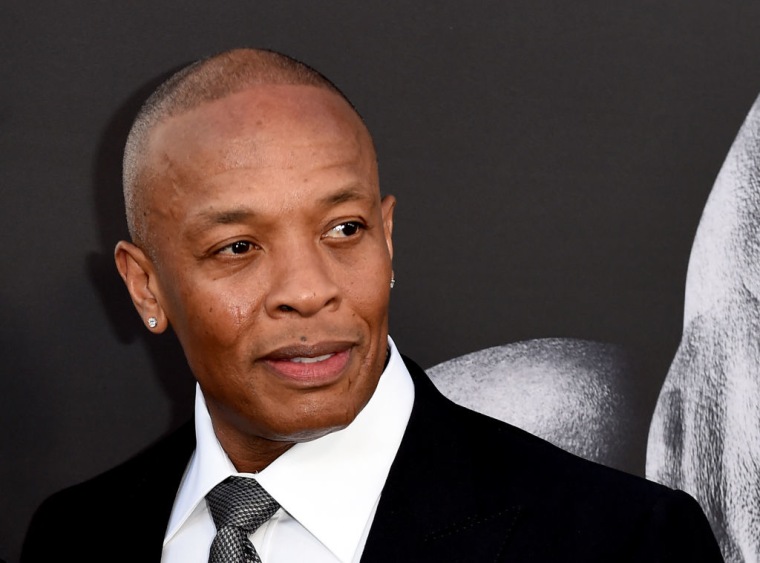 Following the release of the N.W.A. biopic Straight Outta Compton, produced by Ice Cube and Dr. Dre, in 2015, the film earned criticism for its complete omission of Dre's 1991 assault on journalist Dee Barnes, as well as his abuse of one-time girlfriend Michel'le.
In the second part of HBO's The Defiant Ones, which chronicles his rise and unlikely partnership with Jimmy Iovine, Dre addresses his history of violence towards women.
"Any man that puts his hands on a female is a fucking idiot," he says. "He's out of his fucking mind, and I was out of my fucking mind at the time. I fucked up, I paid for it, I'm sorry for it, I apologize for it."
He continues, "I have this dark cloud that follows me and it's going to be attached to me forever. It's a major blemish on who I am as a man."
Barnes first detailed the assault in a 1991 statement to Rolling Stone, writing that Dr. Dre "picked her up" and "began slamming her face and the right side of her body repeatedly against a wall near the stairway." Barnes says that Dre then followed her into the women's bathroom and punched her in the back of the head.
Michel'le spoke about Dre's abuse following the release of the film, and Barnes published an essay on Gawker regarding the assault. "Is it damage control by Apple," Barnes wrote, "which can no longer ignore that if you take the "Beats by Dre' logo and remove the 'S,' you get a double entendre describing several woman he just apologized to? Is Dre himself really remorseful or just saving face?"