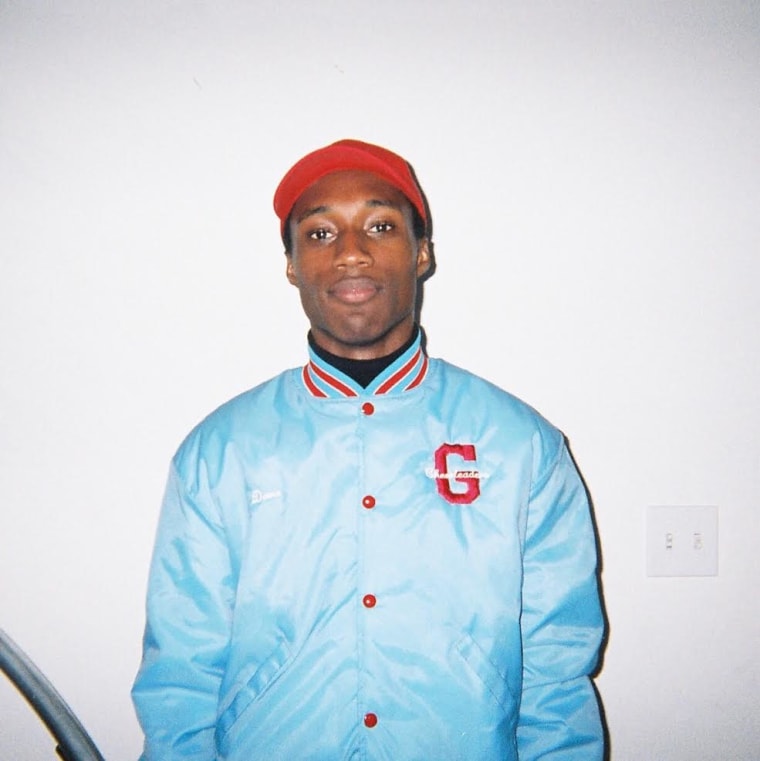 Daddy's real name is Daddy, and one of his first post-grad decisions was to not be embarrassed by it anymore. Full name Daddy Saleh Ramazani, the 22-year-old was born in Egypt and raised in Ireland (where he started going by his middle name after getting bullied) and Atlanta before moving to New York to attend NYU. The recent graduate has drawn from his time at school for his upcoming project, a 9-track album called Youth FM. The lead single, "Lost Kids" is premiering today on The FADER.
"Youth FM is my debut album which I completely wrote, produced, and recorded in my bedroom after graduating and moving back in with my parents," Daddy wrote in an email to The FADER. "The album is my reflection on the feelings of being lost after college but finally understanding that it's okay to not have everything figured out and to be a dreamer with a child's spirit in the 'adult world.'"
Over a steady, percussion-centric beat that crescendos into a guitar lick that'll make you want to headbang alone in your childhood bedroom, Daddy laments the culture fostered in a competitive art school environment. "Give me fame and pleasure/God damn, I'm a whore," he says in a soft, bedroom tone that juxtaposes the heavy production. "Turn me to a bot/Make me something I'm not."
"'Lost Kids' is the beginning of that journey [after college]," Daddy said. "It's about my college environment, the fear of figuring out life, and how we run away from that responsibility. But it's also about being a robot or a zombie to fit into society."
Listen to Daddy's "Lost Kids" below.