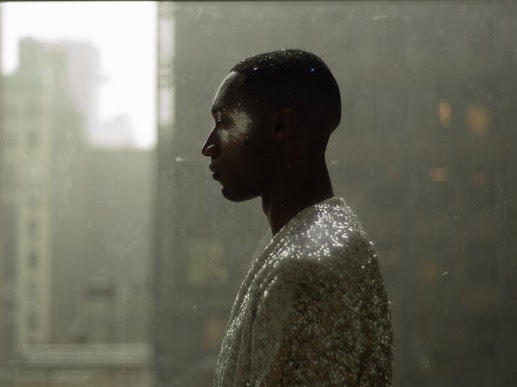 If Daddy wants you to know one thing, it's that he's happy now. Following the release of his debut album Youth FM, the New York-via-Egypt musician has been hard at work on its follow-up, Milkshake. The process has been rife with its own challenges, but Daddy's keeping on the sunny side. Take, for instance, his newest single "Guess What Hoe, I'm Happy," an exercise in unadulterated jubilance that finds him throwing his hands in the air, manifesting his own blue sky. Today, he's sharing the video for the track, a self-directed daydream that doubles down on the idea that sometimes — just sometimes — everything really is all just rainbows and unicorns.
"It's honestly a sincere message of love and happiness," Daddy wrote to the FADER. "The phrase was my response to the obstacles that life threw at me: sacrificing financial stability by quitting my comfortable job at a magazine to chase my dreams then not too long after discovering my mom had breast cancer, among other obstacles of life. I'd say the song and title are childlike because to me it's an expression of childlike outlook on life, dreams, and dealing with obstacles which is also why the video is so glittery and incorporates a sense of innocence. I can only hope for this song and video to bring joy to others and get them through the good and bad in life. Expect more of that from the album, Milkshake."
Watch "Guess What Hoe, I'm Happy" above. Milkshake is due out soon.