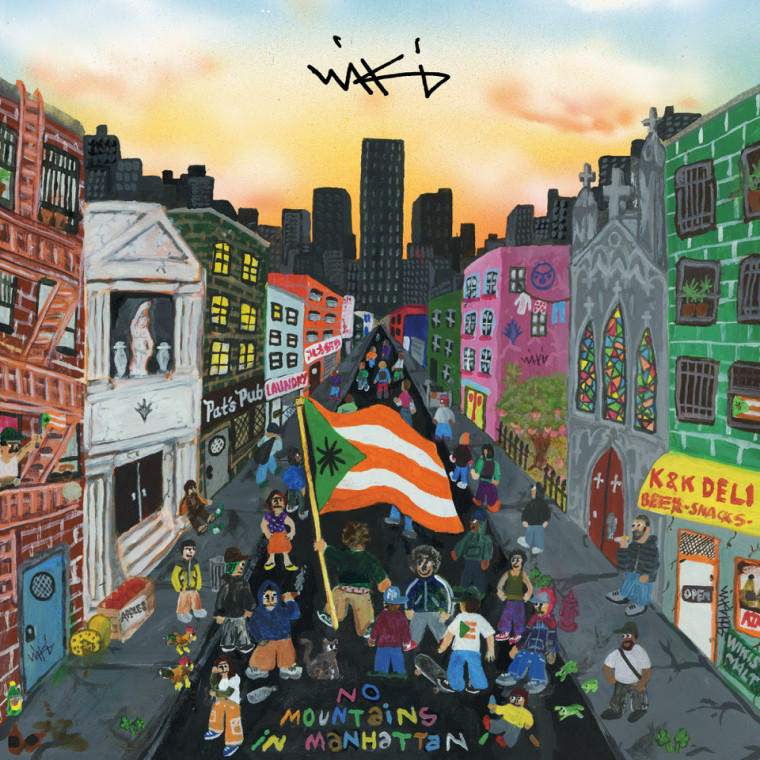 Wiki recently wrapped up a tour of New York's five boroughs, with a performance at Nuyorican Poets Cafe in Manhattan. During that July 16 show he announced that his new album is called No Mountains In Manhattan and will be out soon.
A press release from XL Recordings today, July 18, confirms that the Ratking rapper will release his first album on the label. A release date is not available at the time of writing but the album is described as, "a journey through the trials and tribulations of a coming to age experience in New York's most populated borough."
Wiki's first major release since 2015 mixtape Wiki sees the MC "facing his demons head on as he tackles topics such as addiction, relationships, identity, and responsibility."
Wiki recently shared new song "Pretty Bull," which features on the album. You can see the artwork above. A video of him making the album announcement in Manhattan can be seen via Boiler Room.