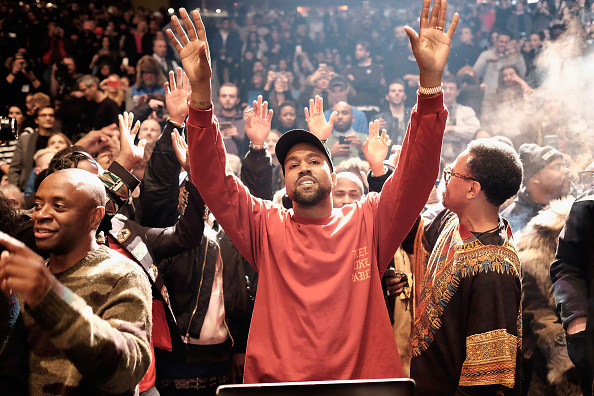 Kanye West made one fan's day a little brighter on Tuesday. Tyler Wesley was paralyzed from the shoulders down following a car accident five years ago. Since then, Wesley has been sharing his progress online.
Wesley recently posted a picture to his Instagram account of a brand new pair of Yeezy Boosts 350, accompanied by what seems to be a handwritten note from Kanye.
"Tyler, you are an inspiration," West wrote. "You show the world anything is possible. Thank you for sharing your story." In the caption of the post, Wesley wrote that the sneakers are a custom "Cream White" variety.
In May, Wesley shared a video that showed him standing up and taking a few steps, which quickly went viral after inspiring hundreds of thousands of Twitter users.
5 years ago I was involved in a roll over car accident that left me paralyzed from the shoulders down. This is my progress today.. ♿️🚶🏾 pic.twitter.com/gMY131Lrik

— Tyler Wesley (@T_Wes44) May 21, 2017