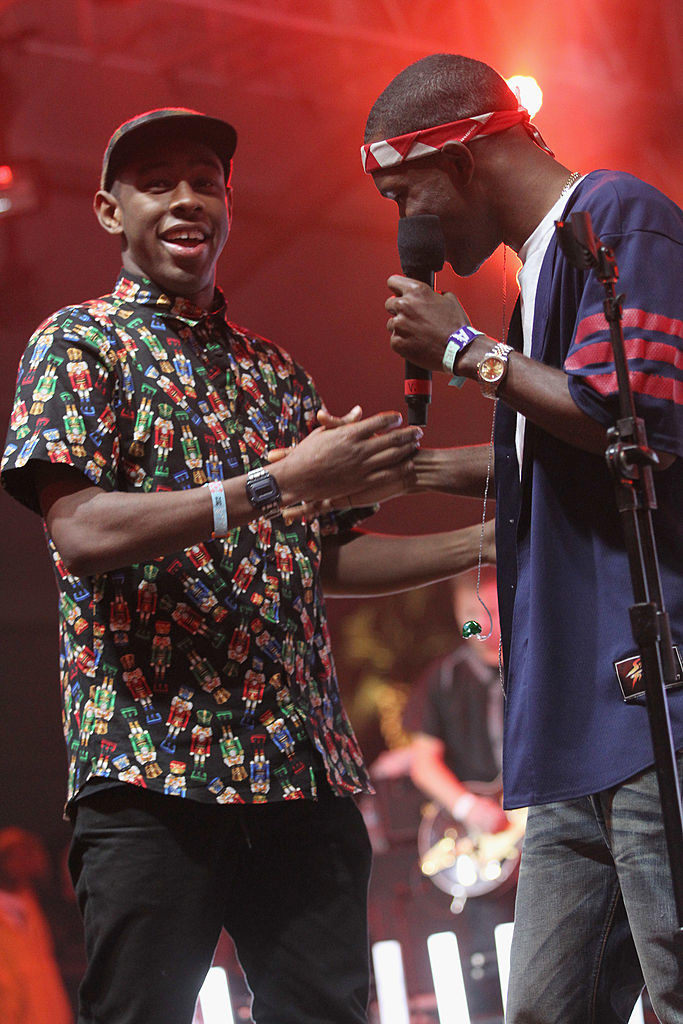 Tyler, The Creator recently sat down with Zane Lowe and the two discussed Tyler's work with longtime collaborator Frank Ocean. In the interview, Tyler described the process behind the duo's most recent track, "911 / Mr. Lonely," from his Flower Boy album.
"We've never ever in our life planned a collaboration," Tyler told Lowe. "I'm always in the studio just making shit and he's like 'where you at?'" One of those organic collaborations led to "911 / Mr. Lonely," as Tyler explained: " "[Frank] was like, 'Let me try something.' He just started saying 'chirp chirp chirp chirp' about 400 fuckin' times."
Tyler also let it be known that his favorite Frank Ocean album is Blonde. "I always tell him I like [Blonde] way better than Channel Orange—and don't like comparing," Tyler said. "But, the looseness of structure and the chords and shit on Blonde speaks to me more than Channel Orange. But I think Channel Orange has a little bit more pop structures, which gets to people a little more."
Listen to the conversation below.