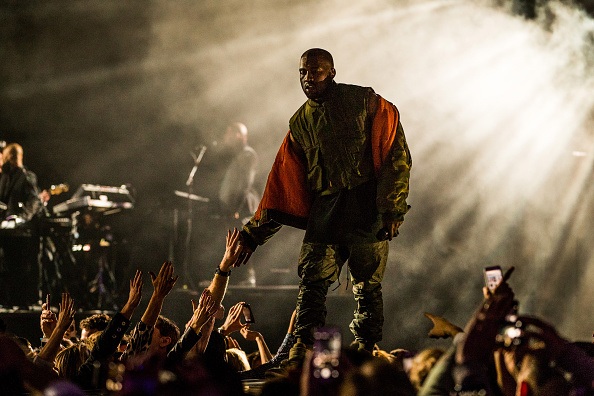 Kanye West has filed a lawsuit against several syndicates of insurer Lloyd's of London, claiming that the company has not yet paid out claims that stem from the cancellation of the Saint Pablo tour in November. The Hollywood Reporter obtained the $10 million lawsuit, which was filed on Tuesday in Los Angeles Superior Court.
The Saint Pablo tour was canceled following a performance in Sacramento during which the lawsuit claims West was "strained, confused and erratic." He spoke negatively for 15 minutes about various public figures including Beyoncé, JAY-Z, and Hillary Clinton. Tickets were refunded, and West was hospitalized shortly after. In a sworn testimony from his doctor to the insurance companies, it was confirmed that West was suffering from a medical condition that prevented him from touring.
A loss claim was filed by West and his company – Very Good Touring, Inc. – days after West checked into the psychiatric center.
According to the lawsuit, the insurers brought in lawyers immediately after the claim was submitted. "Immediately turning to legal counsel made it clear that Defendants' goal was to hunt for any ostensible excuse, no matter how fanciful, to deny coverage or to maneuver themselves into a position of trying to negotiate a discount on the loss payment," West's complaint states.
West's managers originally reached out to Lloyd's of London for "peace of mind" in the event that he would have to cancel tour dates. Notably, he did cancel two shows in October when his wife, Kim Kardashian, was robbed at gunpoint in Paris.
A second leg of the Saint Pablo Tour was eventually added, which was where the aforementioned erratic behavior and subsequent cancellation occurred. According to West's lawsuit, Lloyd's of London has withheld paying out the artist's insurance claim for the past eight months.
"Performing artists who pay handsomely to insurance companies within the Lloyd's of London marketplace to obtain show tour 'non-appearance or cancellation' insurance should take note of the lesson to be learned from this lawsuit: Lloyd's companies enjoy collecting bonteous premiums; they don't enjoy paying claims, no matter how legitimate," writes Howard King, West's lawyer.
He continues, "The artists think they they're buying peace of mind. The insurers know they're just selling a ticket to the courthouse."
A report from June stated that West could resume his Saint Pablo tour in early 2018.
A representative for Kanye West was not immediately available for comment.