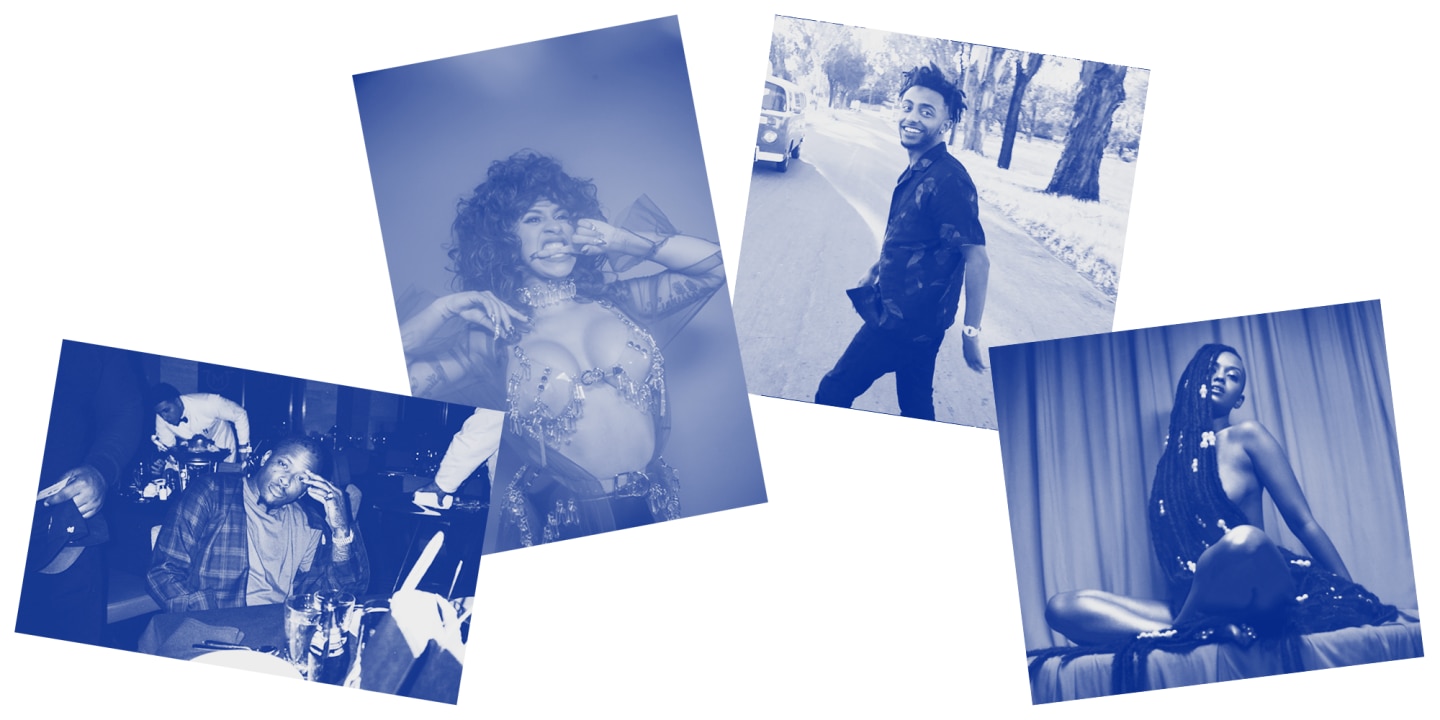 Each week The FADER staff rounds up the songs we can't stop playing. Here they are, in no particular order.
Subscribe to Songs You Need In Your Life on Apple Music and Spotify
1. The video for Charli XCX's "Boys," a twinkly song about spring fever, includes a large display of (mostly) cute dudes.
2. Aminé knows what's good, as evidenced by his decision to enlist Girlpool for two tracks on Good For You, one being the addictive "Hero", for which Harmony and Cleo are credited as writers and producers (they also sing briefly on the hook).
3. Best day ever: Kelela finally announced her debut album, and the news came with "LMK," a seriously sensual bop about casual sex. "It ain't that deep by the way," she sings.
4. YG, YFN Lucci, and Blac Youngsta linked for "YNS," a hard-hitting track that declares, "Fuck all y'all!"
5. "Weakness," the title track from Margo Price's surprise new EP, is an uptempo love song that sounds, refreshingly, like classic old-school country. Merle Haggard-style.
6. Cardi B sounds amazing on the remix of D.R.A.M.'s "Cute," and "You think I'm cute, but I think you ugly," is our new auto-reply to every catcall henceforth.
7. Iowa-born singer-songwriter Julia Michaels reflects on a broken relationship with "Worst In Me," a cathartic-feeling sad-pop gem produced by the duo who made "Hands To Myself."
8. "Hunnid" is producer Ryan Hemsworth's first foray into rap. Featuring E-40 and Yakki, it's a joyful tune about money moves and romance.
9. "You're precious/ And I'm scheming," sing Jessie Ware on her new single, "Midnight," a tear-jerking stomper with generous, soulful vocal layers.
10. Joining forces to rap about smashing, Hoodrich Pablo Juan, Madeintyo, and Spiffy Global's "BMF" is an ode to the ones who'll "put your heart in a cast."
11. ElectricPunanny, the joint project of Melo-X and XOJSMN, dropped "Gymnastics On Fire," a smoky, afrobeat-tinged backyard jam. In their own words, it's a "slow wine anthem for the summer."
12. Grunts and collision sounds punctuate NAAFI affiliate MC Bin Laden's wild new club track, "Tototo," which is intense — in a fun, cathartic way.
13. Inspired by just-released movie Detroit, Tee Grizzley's "Teetroit" is a heavy look back at the history of his hometown.