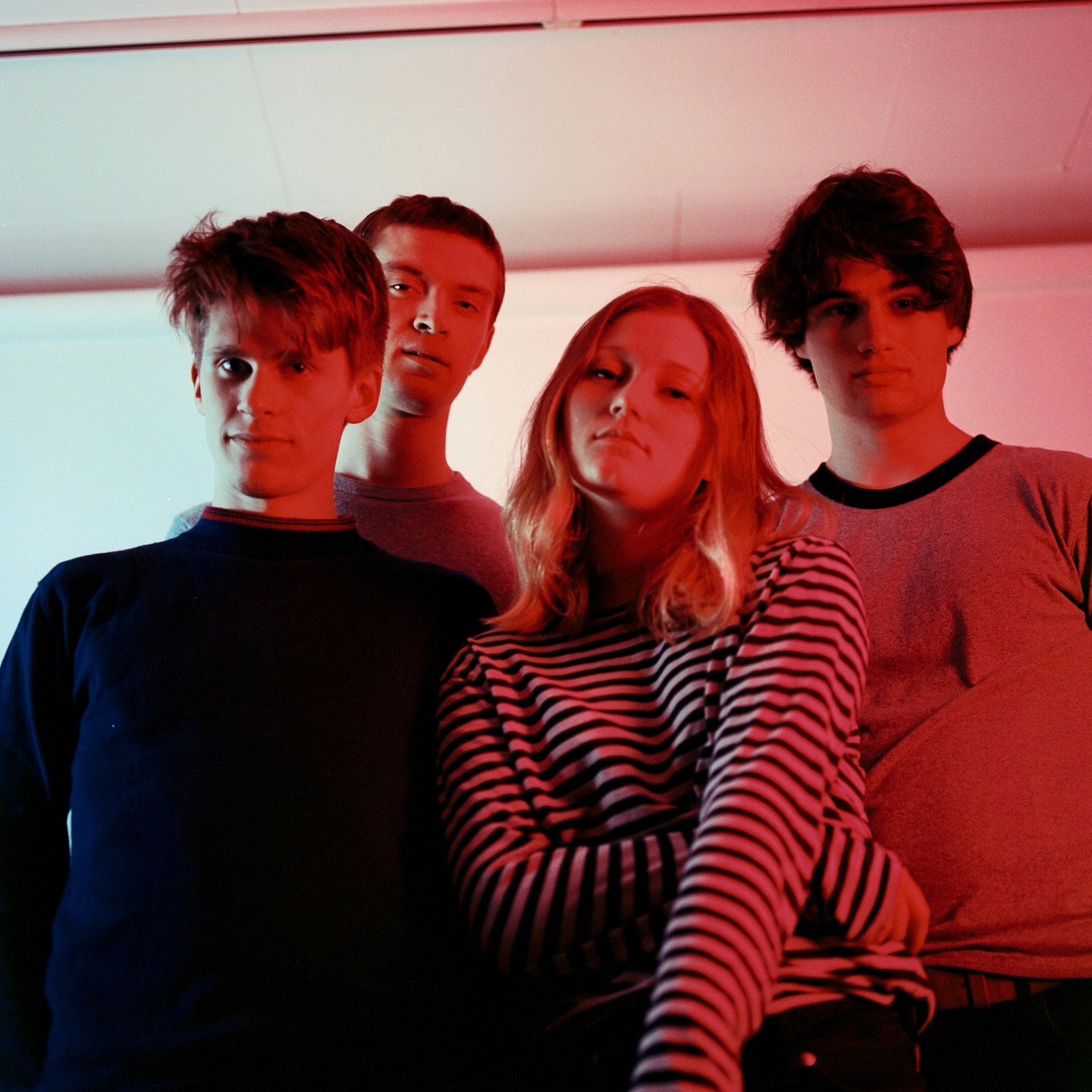 If Norwegian teen pop band Sløtface had a TV show, "Magazine" would be its theme song. It was written by the band's lead singer and primary songwriter, Haley Shea, who said she'd wanted to write a breakup song, but she'd never experienced heartbreak first-hand. So she wrote it about banishing your insecurities instead. "Patti Smith would never put up with this shit," Haley yells, while guitarist Tor-Arne Vikingstad, drummer Halvard Skeie Wiencke, and bassist Lasse Lokøy pummel out those gutsy pop-punk hooks.
Sløtface — who changed the spelling of their name last year from straight-up Slutface due to social media censorship (don't worry, it's pronounced the same) — are big fans of soundtracks and '90s-era teen romances: the first song of theirs to catch buzz was "Empire Records," and in the zine they released to celebrate "Magazine," the first of their forthcoming album Try Not To Freak Out's singles, they list the rom-coms it could have soundtracked. The rest of the album, including the most recent single, "Pitted," a jumpy track about party anxiety, channels all that angst into a kind of power-chord self-deprecation that actually feels empowering.
While stacked with exams, Haley and Halvard took some time to answer questions over e-mail about changing their name, their all-time favorite soundtracks, and, of course, a little about the wildly popular Norwegian teen dram, SKAM.
How did you meet and become a band?
HALVARD: Instead of going to soccer practice as kids, we went to band practice. After years of playing with different young musicians on different levels of dedication, we found each other. Four kids with nothing better to do, and nothing they'd rather do.
Who are your biggest influences?
HALEY: British noughties rock bands like The Wombats and Arctic Monkeys are probably our biggest influences as a band because they meant a lot to us as teenagers, and we love good guitar-based rock songs with relatable lyrics you can sing along to. Live-wise, we're a bit more influenced by harder Norwegian bands like Honningbarna and Kvelertak who have a crazy amount of energy and make every show really special for the crowd.
HALVARD: We are all huge fans of bands connecting with their audience in general. In Norway we are huge fans of bands like Honningbarna, Razika, Casiokids. These were bands we grew up with, but they also strived to connect with fans during their shows. That's something we love.
How did this album come together?
HALVARD: Long story short: We moved home to our parents in order to afford spending all our time writing and touring at the same time. So we wrote, toured, wrote, toured, ate dinner with our parents, toured some more. And then spent all of July in the studio.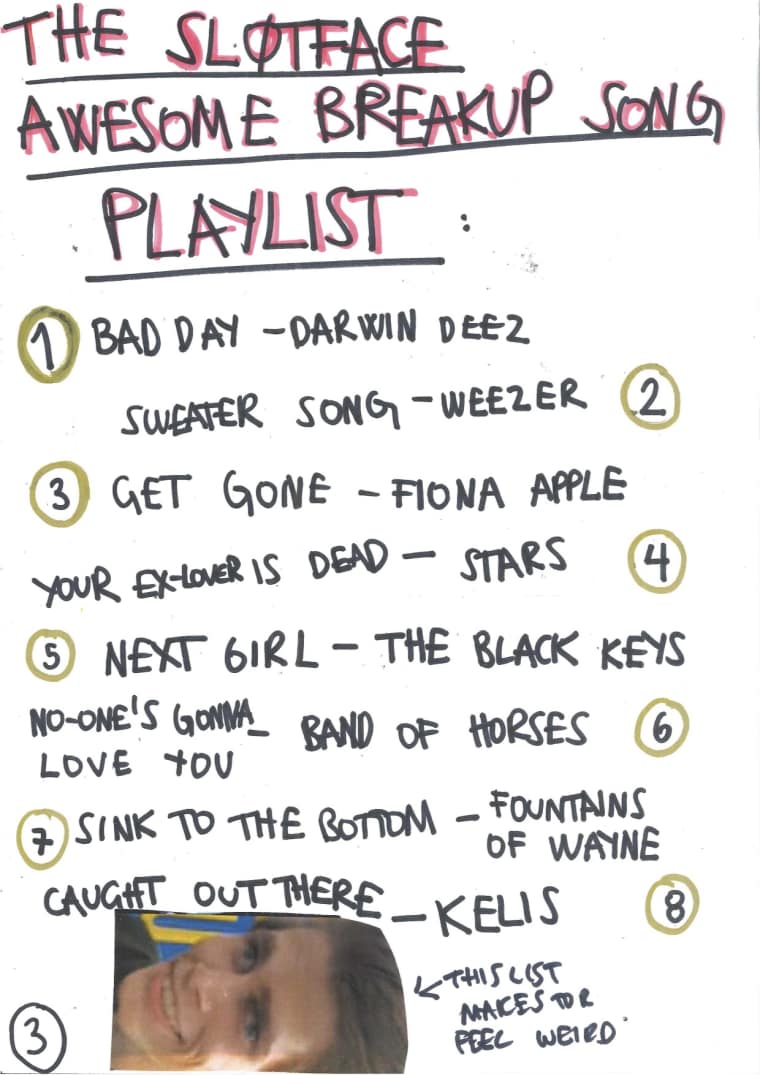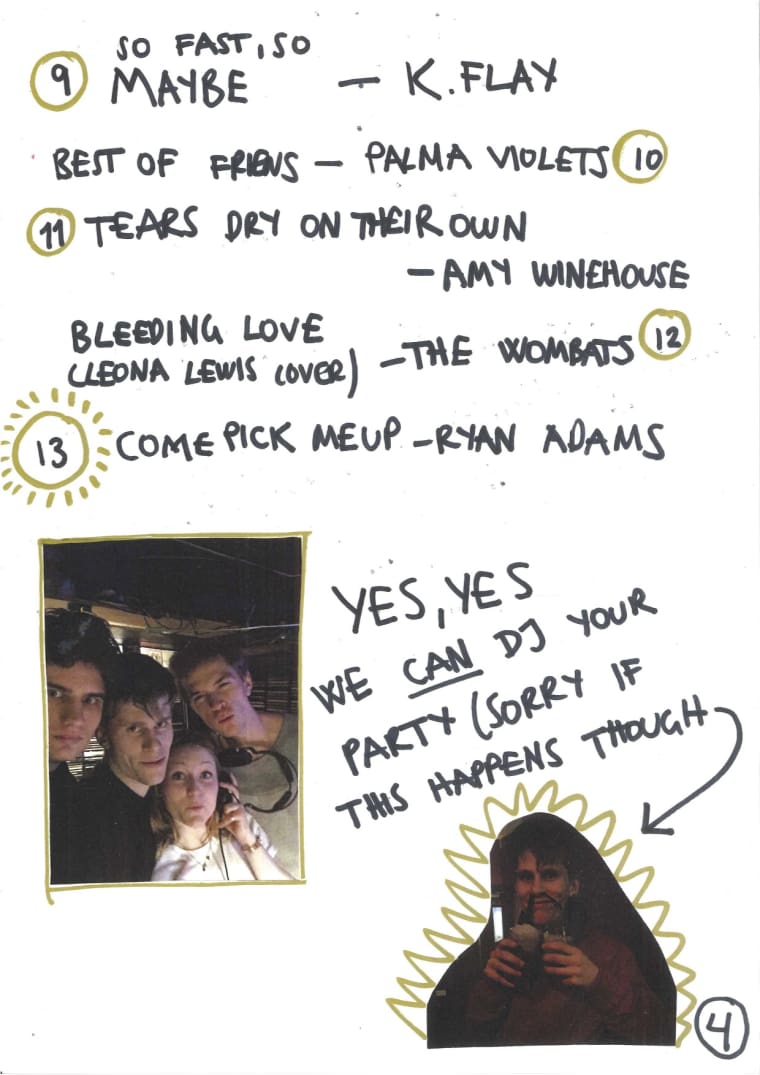 How do you feel about having to change the spelling of your band name?
HALEY: It was kind of the lesser evil for us to change the one letter instead of the whole name. We have very split feelings about it. On the one hand it makes the bureaucracy of being in a band much easier, but on the other hand we're not fans of censorship and feel that the amount of power that social media exerts is quite frightening. We also like the fact that it connects us to Norway a bit more.
HALVARD: In Norwegian it's still pronounced the same way, so to us it wasn't a like a huge change. We have mixed feelings about doing on April 1st though, which made the whole thing a very interesting experience. Most people didn't actually believe we did it. It turned out to be a great thing though. Now we can promote our shows online without Mr. Zuckerberg getting in our way.
Which iconic SKAM scene would you want to soundtrack?
HALVARD: We love the soundtrack for SKAM and wouldn't really replace any of the songs, but maybe our song "Bright Lights" could've fit in somewhere, since people have said that the music video and song gives them SKAM vibe.
Please rank the top 5 high school movie soundtracks.
HALVARD:
1. John Tucker Must Die
2. Juno
3. Mean Girls
4. Grease
5. 10 Things I Hate About You.
Fuck/Marry/Kill: Josh from Clueless, Mark from Empire Records, and Cameron from 10 Things I Hate About You.
HALVARD: I think I'd marry Cameron, fuck Josh, and kill Mark? It's a long time since I've watched any of these movies, so I might be doing a horrible mistake…
HALEY: Kill Josh. He is such a pretentious ass. And he falls in love with his step sister, which is pretty messed up. Fuck Mark, probably mostly out of pity in case he hasn't managed to lose his virginity yet. Marry Cameron. I'm a sucker for the underdog.
Try Not To Freak Out is out 15th September on Propeller Recordings. Preorder it here.