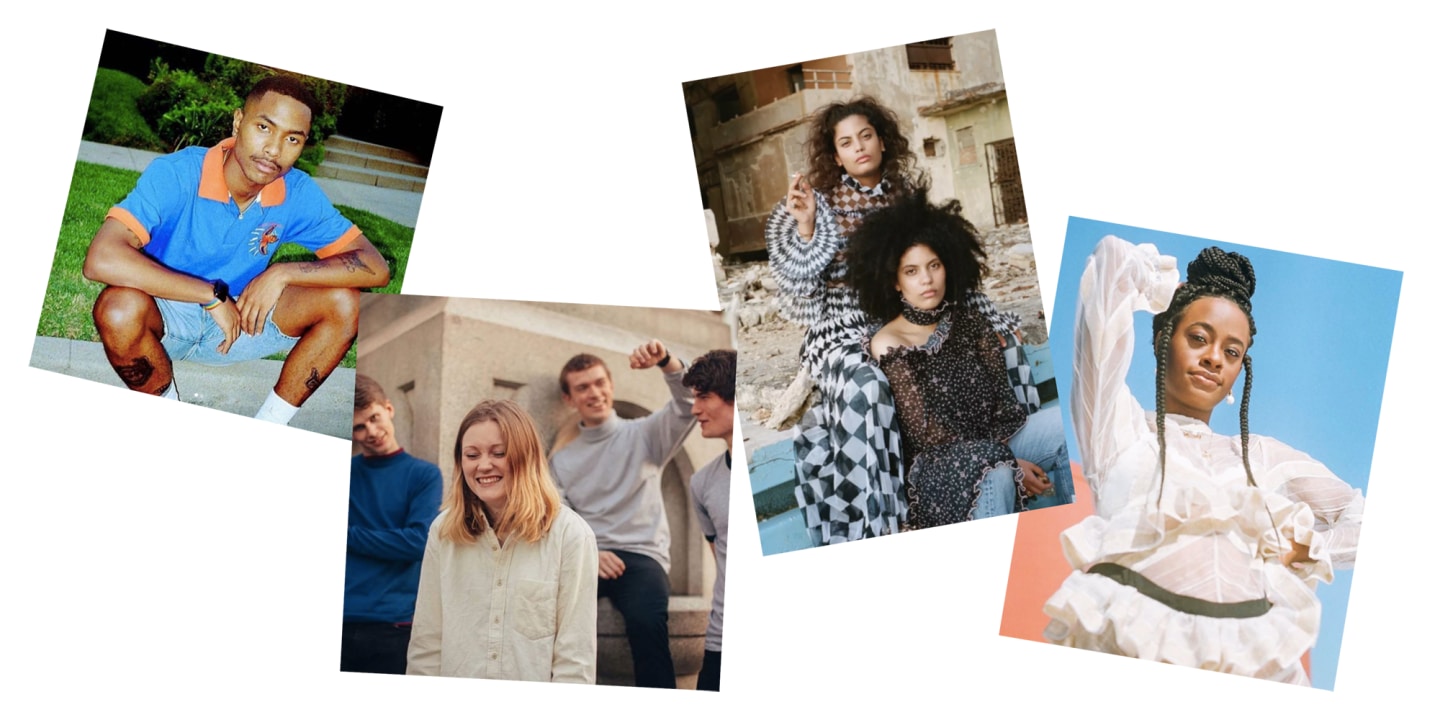 Each week The FADER staff rounds up the songs we can't stop playing. Here they are, in no particular order.
Subscribe to Songs You Need In Your Life on Apple Music and Spotify
1. Speedier than usual, Steve Lacy's sound dips into glam rock territory on "4real," and it's kinda crazy.
2. Hoodrich Pablo Juan's on 5 over flashing, shimmery bass on woozy slap "We Don't Luv Em."
3. Together, Compton's Jay Worthy and South Central's G Perico are G-Worthy, and their Cardo-produced "Never Miss" is groovy and great. "Do something besides hate," they say.
4. "You're either damned if you do or damned if you won't/ So you might as well go ahead and do what you want," raps Kari Faux over a gauzy beat on your new summer-is-over anthem "Gotta Know," which features synth slacker Jerry Paper.
5. It's basically fall, which means the spooky season is upon us. Enter King Krule's sax and blues guitar tune "Dum Surfer," which is lined with ghoulish sounds and comes with a zombie-themed music video.
6. When you're feeling fly as hell, put on Joe Moses and Ty Dolla $ign's "On My Bumper," a super-smooth flex about being surrounded by girls.
7. East Atlanta rapper Young Nudy dropped a tape, and our favorite gem is the casually confident "Judge Scott Convicted," produced by Pi'erre Bourne.
8. "Swish!" Marty Baller hosts A$AP Ferg, Smooky Margielaa, and Aexyz on "Like Mike," which is as fun and family-friendly as its 2002 movie namesake.
9. The power of women's sensuality is at the core of Ibeyi's sharp and smooth "Me Voy," which features Spanish rapper Mala Rodríguez.
10. "What if I'm dancing/ And I don't hear the door knock?" asks Julia Jacklin on her stunning folk-rock single "Cold Caller," a metaphor-filled reflection on a fear of change.
11. Of all the power-pop jams on Sløtface's Try Not To Freak Out, "Sun Bleached," an anthem for looking toward the future, won't get out of our heads.
12. "Yours," the next installment of Now, Now's five-years-in-the-making comeback, is synth-y and huge; listening feels exactly like wanting someone so bad it makes you crazy.
13. How does this song sound creepy and like a party at the same time? Montreal producer Lunice lined "Tha Doorz" with funereal undertones, and laid quick shouts and laser-light show sounds over it. That's how.