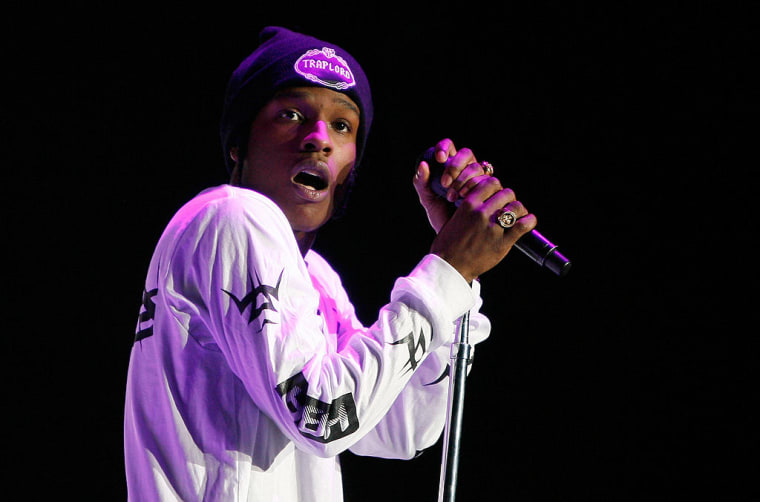 Liam Gallagher, lead singer of Britpop band Oasis, thinks "WhatsApp Ricky" is a better rap alias than A$AP Rocky. Gallagher made the comments in the new issue of British GQ, as noted by Pitchfork.
Gallagher says that his children are fans of grime musicians like Stormzy and Skepta. "They also like that bloke, WhatsApp Ricky. You know, the American geezer, stylish, funny, gold teeth." Gallagher realizes his mistake when the interviewer corrects him, but doesn't back down. "Oh yeah, that's the fella. WhatsApp Ricky. That's a better fucking name anyway."
The FADER has reached out to A$AP Rocky for comment.