Listen To "Clipse," An Effervescent New Single From Blondes
The N.Y.C. electronic duo's new album, Warmth, drops August 11 on R&S Records.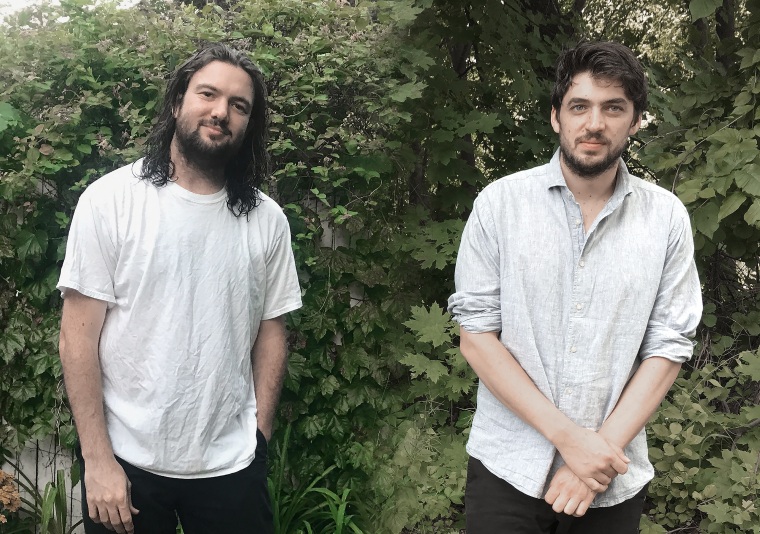 Blondes — the duo of Sam Haar and Zach Steinman — started out in New York's late-'00s experimental scene, playing trance-inducing synth-and-sampler sets in basements and warehouses. Over the past seven years, they've steadily edged closer to the more defined space of the dance floor — by playing clubs in Europe and Ibiza, and by releasing music that has a closer understanding of the ebbs and flows of a DJ set. That sonic migration has culminated in a new album, Warmth, which is due out on Belgium techno label R&S Records this August 11. "Clipse," premiering below, is a clear standout: like strings of DNA, it coils ever inward, leaving a rush of bubbling chimes in its wake.
"'Clipse' came together quickly and very naturally," Blondes told The FADER over email. "We'd been toying with various bell-patterned arpeggios, and this one set it off. The static patterns of the bell arpeggio and the bass drum hi-hat combo are locked in a metronomic sound pillar, which is the rock. With this strong foundation we were able to get playful with overdubbing, so that there are just these textures floating around in a hazy particle soup. We try to attain a feeling of losing gravity, objects spinning around you, disoriented."