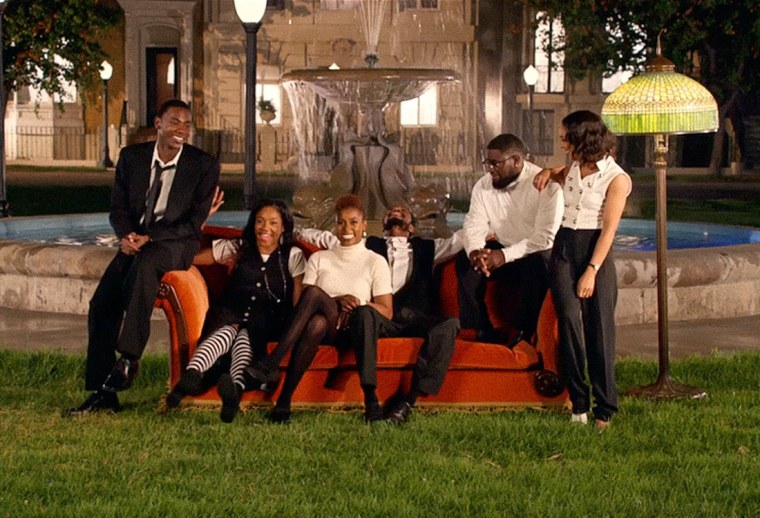 JAY-Z's video for 4:44 track "Moonlight" is an all-black tribute to classic sitcom Friends that also manages to mark some smart observations on representation in television. Speaking to Vulture in a new interview director Alan Yang (Master Of None) explained a little of how he pitched the concept to Jay and how he reacted.
"It all happened so fast," Yang said of the process. "Chaka [Pilgrim, President of Roc Nation] came back to New York and I had to sell her on it a little bit because it's such an insane idea. I don't think she was super familiar with Friends, it's not her jam, but I was like, 'trust me, it's a very popular show and this will be a weird but interesting thing for us to work on. It's a provocative idea and I really believe in it.' So she sent the treatment to Jay and, I don't know if this is true, but she said he really liked it. And then later, when we were deep into production, she pulled me aside and told me that after he finished reading the treatment, he felt like he wanted to cry. That's a good sign!"
As he has done for each of the clips from his thirteenth studio album, JAY-Z has provided a behind-the-scenes video for "Moonlight." It features the impressive cast (Jerrod Carmichael, Lil Rel Howery, Issa Rae, Tiffany Haddish), and JAY-Z himself explaining the significance of the visual and the ideas representation explored therein. Watch the behind scenes video here.