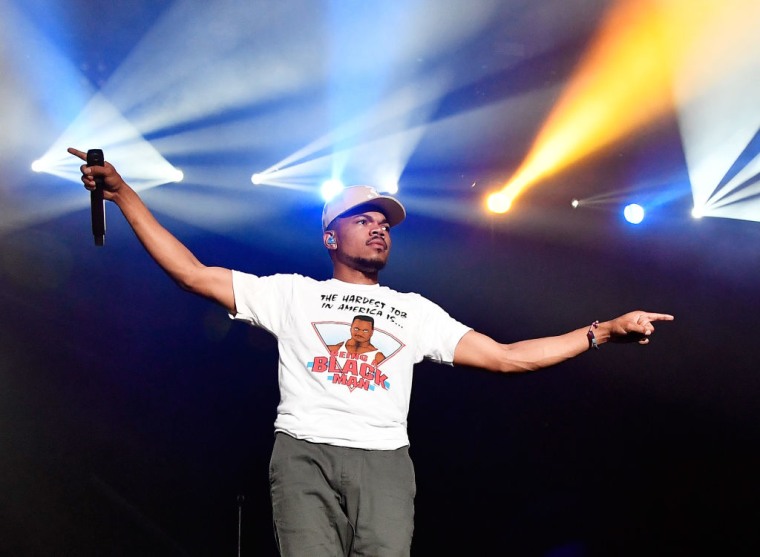 NPR's Stretch & Bobbito has shared a new interview with Chance The Rapper. The wide-ranging discussion covered his $1 million donation to Chicago public schools, his thoughts on Black Boy Joy and black representation, as well as politics.
"I just have a larger platform than all politicians," Chance said after he's asked if he can influence politics in particular ways as an artist. "I have a bigger voice than Donald Trump, than literally anybody that works in politics. So, yes I can connect with people on a level of appealing as a person who's still a citizen, who still does what he wants. But I have ideas for how to voice opinions and make change that other people just don't have."
Chance goes on to plug RapperRadio.com, a website he co-created for fans to pitch bubbling rap songs to radio DJs across the United States. The FADER has reached out to Chance The Rapper for comment. Listen to the full interview below, with the Trump comments beginning at 17:50.