Donald Glover On Taking Over Hollywood: "Convince Them That You Speak Old White Man"
Glover shared advice from Billy Dee Williams, and announced that production for Atlanta season two will begin in September in his Hollywood Reporter cover story.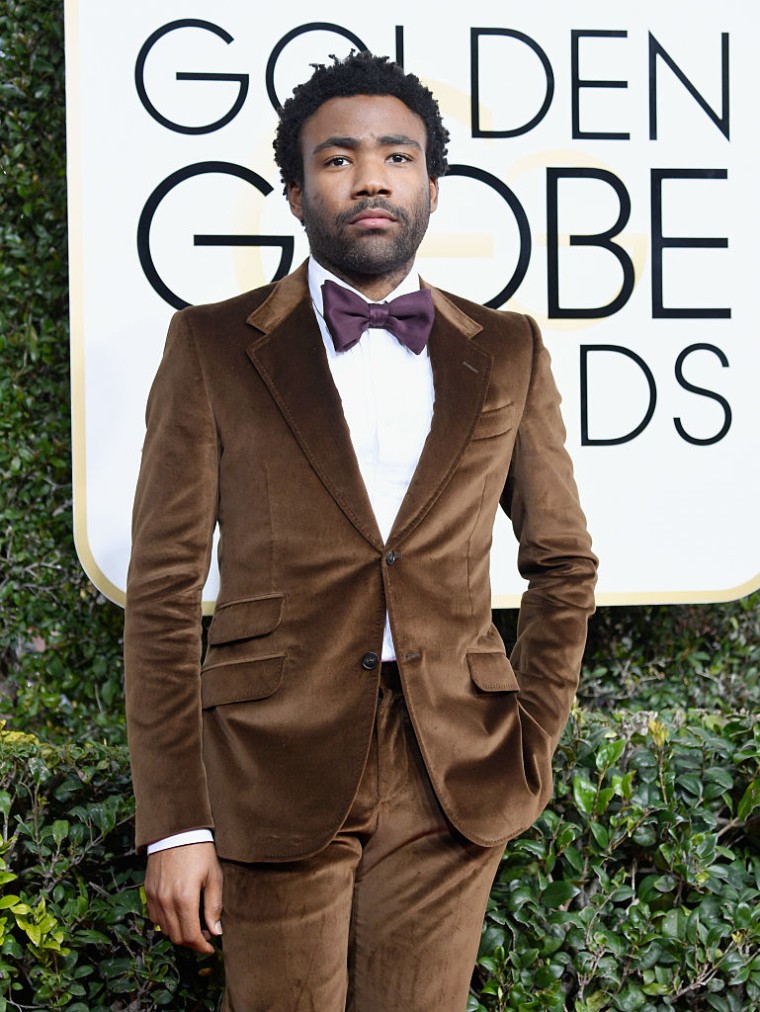 Donald Glover is the cover star of Hollywood Reporter's August issue, and the actor, writer, and musician discussed his current film work and the making of his hit show, Atlanta, in the interview.
Regarding his ascent in Hollywood, and his desire to shift the focus of film and television towards different perspectives, Glover said, "I know it takes time...and you have to make people feel comfortable. You have to make them understand that you speak their language — that you speak old white man."
Glover will be playing Lando Calrissian in the upcoming Star Wars movie, and he recalled a recent meeting with Billy Dee Williams, who played the character in the original trilogy. "He just let me ramble on and on, and then finally I was like, '"So, what do you think?" Glover said. "And he goes, "Yeah, I don't know about all that. Just be charming.'"
Elsewhere in the interview, Glover announced that production for the second season of Atlanta will begin in September. In another recent interview on BBC Radio 1, he offered an update on his hit series: "I'm not gonna make anything until it's ready. But to be completely honest, it's almost ready. I'm pretty happy with a lot of the things, and I think it's better than the first season."
Read Donald Glover's Hollywood Reporter cover story here.