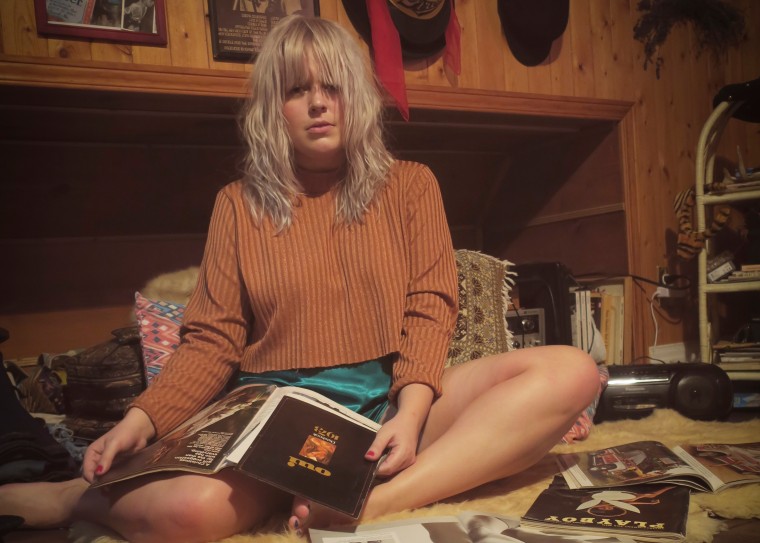 "Can't get 'em in my life/ No matter how I try," croons Laura Hermiston, lead singer of Toronto band Twist, over gooey chords on their new song "Benefits." The title track of the band's new EP, premiering today on The FADER, is melancholy, but fun, like the best sad pop songs. Reminiscent of Best Coast — but Hermiston's vocals are feistier — "Benefits" is like an unrequited love song to the often unreachable aspects required for a stable Western life.
"'Benefits' is about the American Dream and the struggle to obtain financial stability," Hermiston wrote in an email to The FADER. "It's easy to get in a routine where you work hard and struggle to make ends meet — but lose sight of what you are working towards. Have you taken a moment to look at the big picture and reassess what you are doing? Maybe the plans you had 5 or 10 years ago have been forgotten or pushed aside. Or maybe factors occurred in your life that forced you to change your goals.
"Choosing to work in a creative field often means forfeiting stability. Working contract to contract, or being replaced — maybe by a less experienced, cheaper option. Chances are the industry you work in is different from your parent's time and maybe their ideas of how to achieve stability are outdated solutions. I'm not here to complain, but I wanted to write about something that is a real life struggle." Listen below.
Tour dates
10/06 Detroit, MI - Trixies
10/07 Cincinnati, OH - The Comet
10/10 Toronto, ON - The Garrison w/ Saint Pe, Crocodiles
10/11 Ottawa, ON - House of Targ w/ Yes We Mystic
10/12 Montreal, QC - Brasserie Beaubien
10/16 Cambridge, MA - Zuzu
10/17 Quebec City, QC - Le Cercle w/ Partner