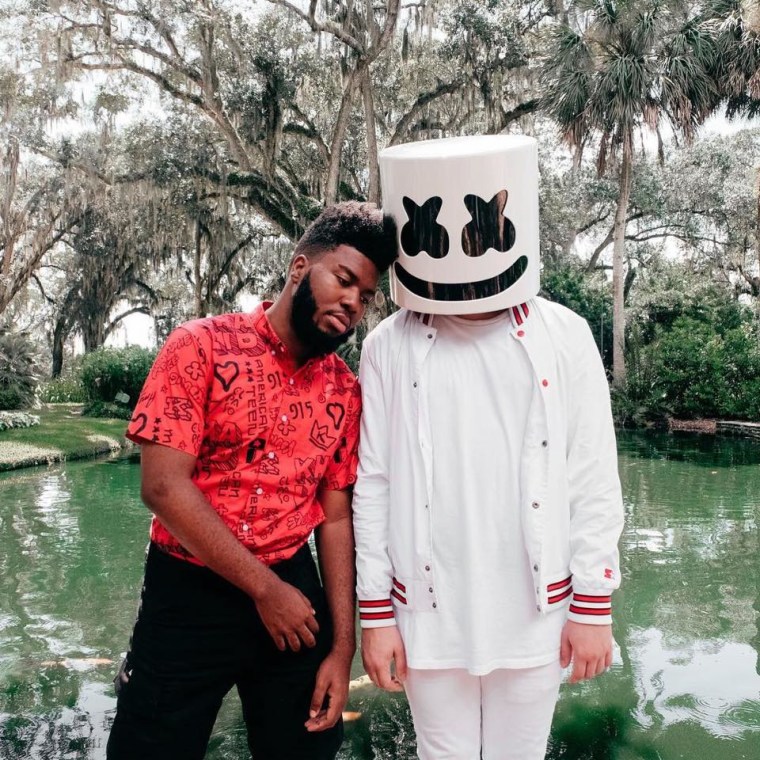 It's only been five months since Khalid made his official debut in the music industry with the release of his American Teen album, but the 19-year-old continues to be recruited for some of the coolest collaborations. The R&B singer-songwriter's latest contribution is a feature on EDM producer Marshmello's single "Silence."
"Yeah, I'd rather be a lover than a fighter/ 'Cause all my life I've been fighting," Khalid sings in the opening verse. "Never felt a feeling of comfort/ All this time I've been hiding."
As depicted in the title, the song is about finding the strength to express your feelings for a person of interest. Last week, Khalid dropped a nostalgic music video for his song "Young Dumb & Broke." Forbes recently ranked Marshmello as the eighth highest paid DJ in the world in 2017. Stream the anthem in full, below.