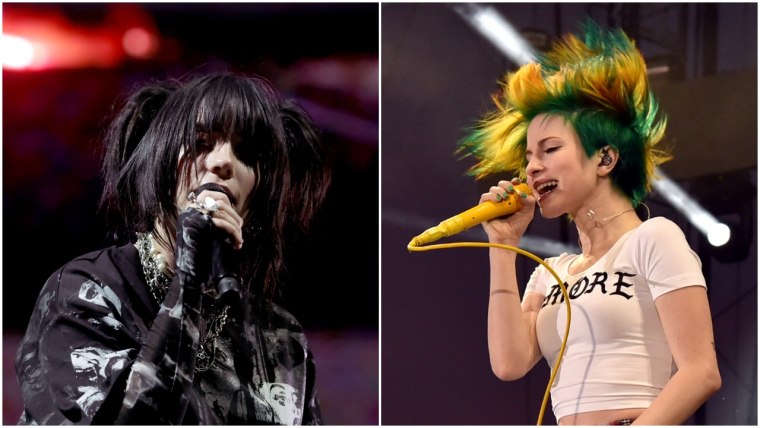 This post is sponsored by Unshackled Wines, official wine of VIP at Coachella. Create your own Coachella VIP experience at home by purchasing the Unshackled Coachella Bundle. The first 100 purchases will be gifted a FADER poster.
Billie Eilish went pop-punk for Coachella weekend two.
During her headlining set on Saturday, The FADER cover star invited Paramore frontwoman Hayley Williams onstage for an acoustic version of the group's 2007 hit "Misery Business."
After being greeted by Eilish with an excited yelp, the Warped Tour icon told the crowd that this was her first Coachella before the pair started their duet, where they were joined by Eilish's older brother and main collaborator, Finneas.
Following "Misery Business," the group then launched into a rendition of the title track from Eilish's latest album, Happier Than Ever. However, the performance also apparently ended with the star accidentally tripping over a "fucking fire thing" offstage before telling audience, "I just ate shit!"
For Coachella weekend one, Eilish brought out Khalid to perform their 2018 single "lovely," as well as Damon Albarn. Together, they performed her Happier Than Ever song, "Getting Older," in addition to Gorillaz's "Feel Good Inc." alongside De La Soul's Pos.
Read our cover story with Eilish here and watch a snippet of her performance with Williams below.