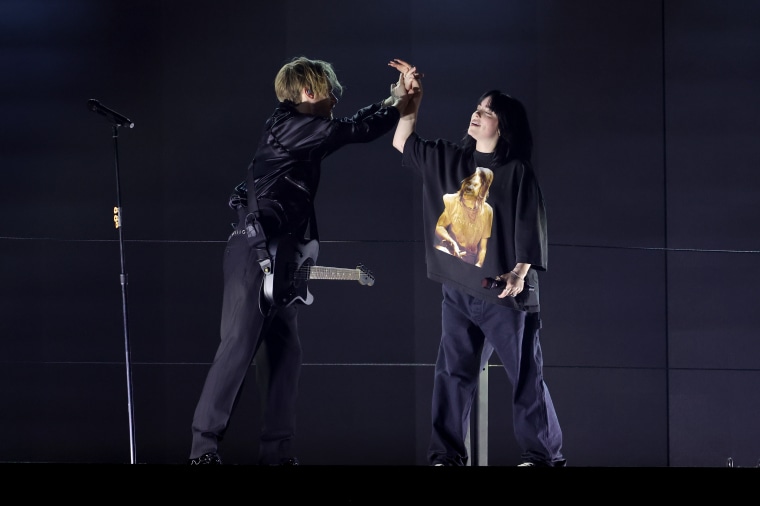 Billie Eilish chose her 2021 hit "Happier Than Ever" for her performance at the 2022 Grammys. The track appears on her 2021 LP of the same name, which is nominated for Album of the Year.] The performance began with Eilish singing alone in a flooded and inverted bedroom, the water rising to knee level. Later, she stepped outside onto the main stage, where she was joined by her brother, and the song's co-writer, Finneas on guitar. Check out the full performance below.
In addition to the Grammys' aforementioned highest honor, Eilish is nominated for Record of the Year, Best Pop Solo Performance, and Song of the Year — an award she'd share with Finneas — for Happier Than Ever's title track, Best Music Video for that song's visual treatment, Best Pop Vocal Album for the project as a whole, and Best Music Film for Happier Than Ever: A Love Letter to Los Angeles, a documentary on the making of the album directed by Patrick Osborne and Robert Rodriguez. This impressive total of seven total nominations easily tops her four noms at the 2021 Grammys and her five taps in 2020.
Read Meaghan Garvey's March 2019 FADER cover story, "Who's Billie Eilish," here.
Follow The FADER's rolling coverage of the 64th annual Grammy Awards and keep up with all of this year's winners here.