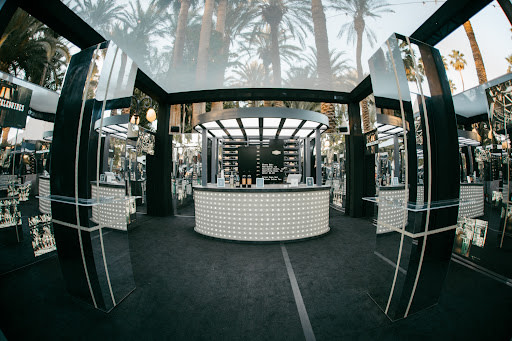 This post is sponsored by Unshackled Wines, official wine of VIP at Coachella. Create your own Coachella VIP experience at home by purchasing the Unshackled Coachella Bundle. The first 100 purchases will be gifted a FADER poster.
For two star-studded weekends filled with performances and art installations, the festival's official wine, Unshackled, brought its own energy to VIP. The brand's House of Mirrors-inspired activation turned out to be the perfect place to party, as the music flowed through and attendees saw a content and light show displayed alongside the perfect Instagrammable optical illusion backdrop.
To commemorate the festival, the brand created two Coachella bundles: one with a bottle each of Red Blend and Sauvignon Blanc alongside a limited edition hoodie designed by Guillermo Andrade, founder of streetwear brand FourTwoFour, and a second featuring two bottles each of Red Blend and Sauvignon Blanc, with the first 100 purchased set to come with exclusive FADER merch. The bundles are available here and here.
Check out our photo recap below.