The Knife Announces Shaking The Habitual Live Album And Film
The September 1 release will be unavailable in many territories due to a record label dispute.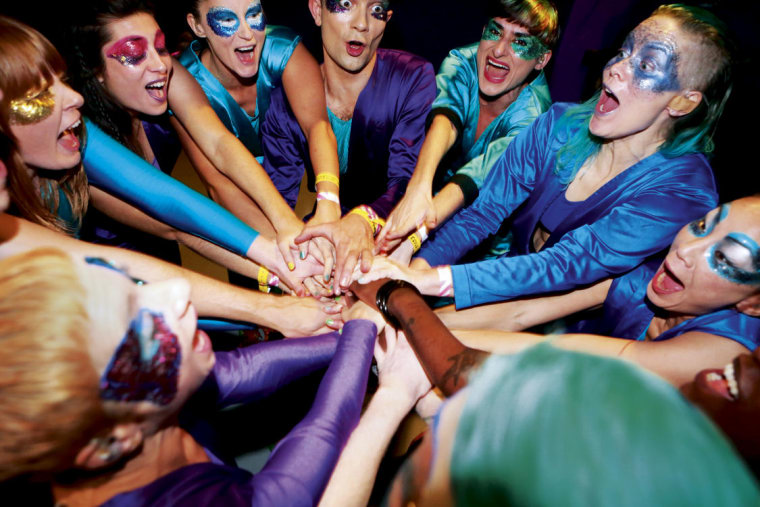 The Knife has announced details of a live album and film, however it won't be available in the U.S. or U.K. due to an ongoing dispute with their former label.
Shaking The Habitual: Live At Terminal 5 is due for release on September 1 as a live film and album via Rabid Records. The release was first teased online last week. It captures the Swedish duo's 2014 performance at the New York venue while on tour in support of 2013's Shaking The Habitual album. A limited edition photobook featuring pictures by Alexa Vachon will accompany the release.
In a statement released to the media, The Knife confirmed that the album won't be available to stream in North America, U.K., Ireland, Asia, and South/Latin America. This is due to what is described as "a long running dispute" between the band and Brille Records, its label partner in those territories. "Brille have been claiming and demanding rights for this album for no upfront payment," the band states. "Rabid deny that Brille have these rights and Brille will not permit the band to release the themselves, as enforced by their lawyers' letter."
Reached for comment by The FADER, The Knife's management said: "We hope that the dispute will be dissolved soon, in that case the album will be available. The dispute concerns both film and album." The film is expected to be available to watch on the Knife's website in its entirety and won't be geo-blocked. A spokesperson for Brille was not immediately available for comment.
The instruments used during the Terminal 5 performance will be auctioned off and the proceeds donated to the No One Is Illegal Network, a charity that works to provide practical support to people who are forced to live undocumented after having their applications for asylum refused.
A trailer for Shaking The Habitual: Live At Terminal 5 can be seen below alongside the album artwork.