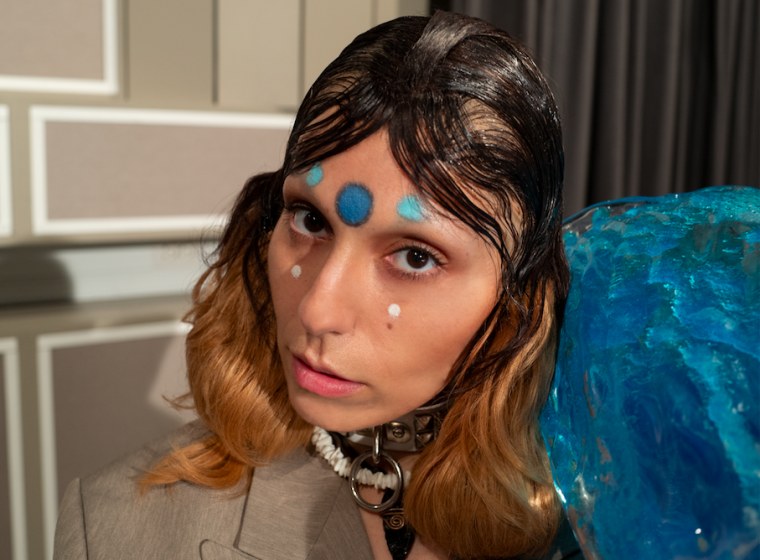 After making her formal debut with Zhala back in 2015, many of us were reacquainted with Stockholm experimentalist and Konichiwa signee Zhala Rifat when she appeared on Robyn's club-pop opus Honey a few years ago. Today, she's returning with her first solo music in five years, a new single called "Holes" that proves the time spent toiling away in the studio was well worth the wait. The track finds her and collaborator Olof Dreijer (of The Knife) facing down an abundance of polyrhythmic textures that flourish into clattering bliss.
"Zhala carves out her freedom with her voice. I love it so much," Robyn writes in a press release. "When I heard her voice the first time, it was like getting a message from the future...a signal from an alien Rosie Gaines. I'm so proud to be releasing her new single. 'Holes' is beautiful and light to dance to even though it talks about the darker parts of our existence. Zhala takes my hand and shows me the way."
Hear "Holes" below, and be on the lookout for more on the way from Zhala, including remixes from Dreijer, Teyhana, and Planningtorock.