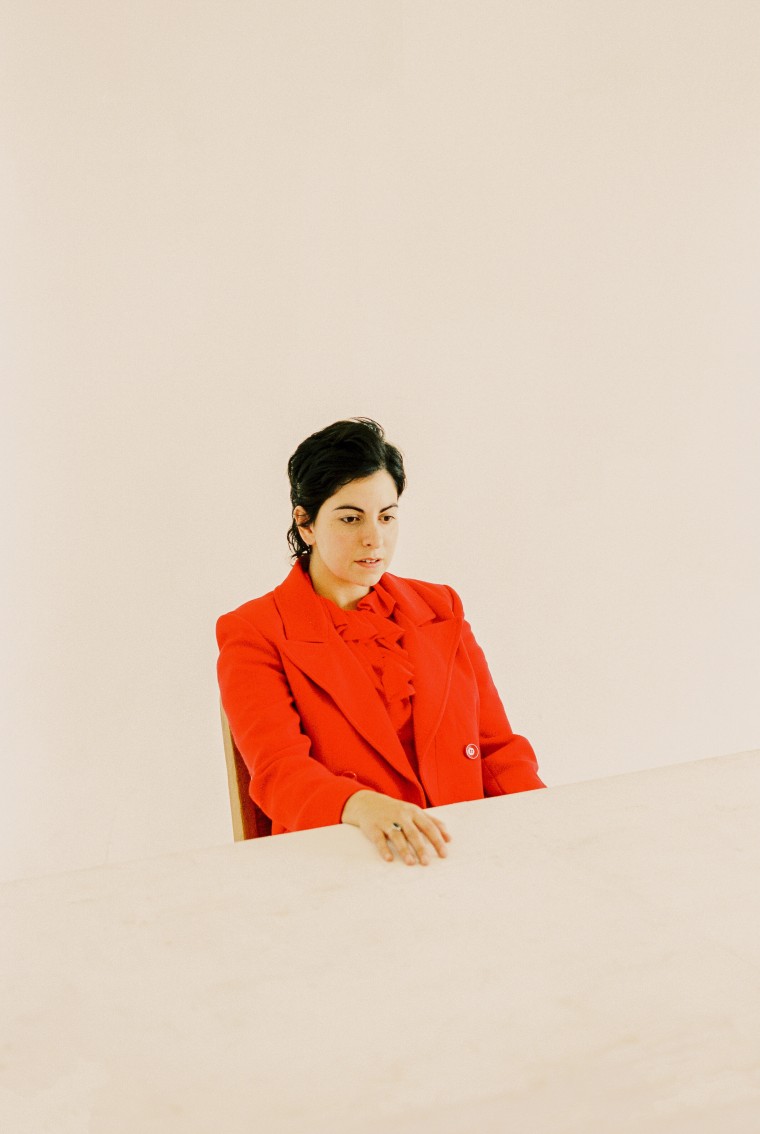 Nashville singer Becca Mancari has a voice that's sweet and hazy. It doesn't really sound like something I've heard before in the world of country music. In October, she'll release a debut album of nine beautiful and buoyant tracks. It's called Good Woman, and comes out via Mancari's own label, Gold Tooth Records.
Last September, she put out "Summertime Mama," a compact, breezy song about summer crushes, and the record's first single. Today, The FADER is debuting a delightful video for the track. It stars Mancari's girlfriend, her dog, and her two Bermuda Triangle bandmates, one of whom is Alabama Shakes's Brittany Howard. The video follows them having a blast on a bright day — eating breakfast, driving through the trees, going fishing.
"Summertime Mama is probably the most whimsical and carefree track on the record, and I love it for that reason," Mancari wrote in an email to The FADER. "It's a song about having a crush from afar, and hoping the person will notice you. What I love about it is that I feel like everyone can relate to what it feels like to have summer love, and as quickly as it comes the changing season takes it away."
Good Woman drops October 6.