Becca Mancari has always toed the line between rock and country, which both live and die by the strength of their songwriting. On "Over And Over," they've thrown out genre concerns entirely to deliver a concentrated dose of pop. The single kicks off the rollout for Mancari's self-produced new record Left-Hand, out August 25 on Captured Tracks.
Mancari's production choices steer "Over And Over" in a direction away from their Nashville peers and towards the low-key catchiness of Jay Som or MUNA's "Silk Chiffon." Congas and shakers share space with chunky guitar riffs to give the whole thing a HAIM-esque polyrhythmic bounce, and boygenius' Dave Grohl herself Julien Baker lends backing vocals to the chorus.
Scroll down for the "Over And Over" music video, and check out the album art and tracklist for Left-Hand. Mancari also announced September tour dates supporting Joy Oladokun, which are listed below.
Left-Hand album art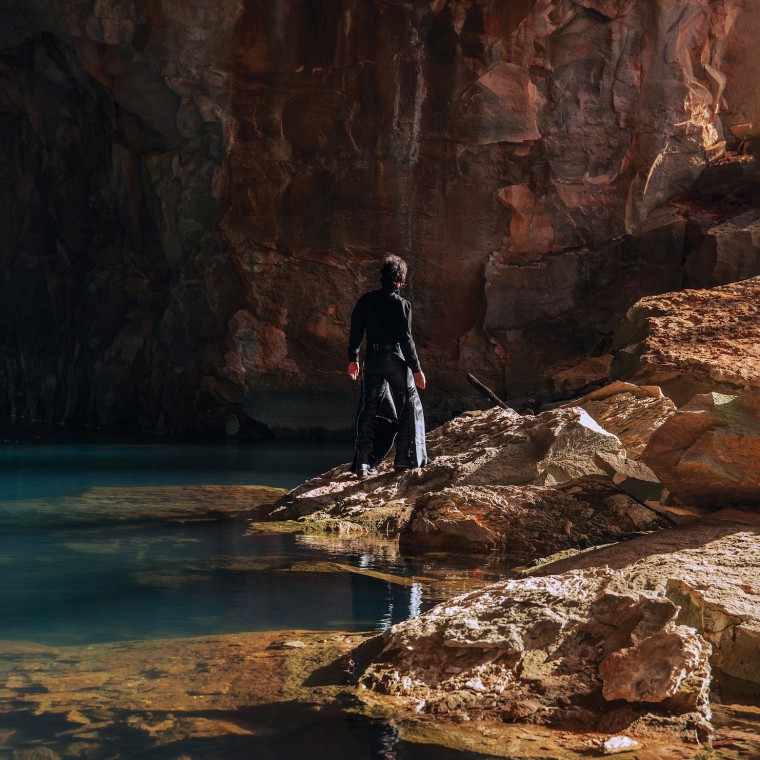 Left-Hand tracklist
1. Don't Even Worry (ft. Brittany Howard)
2. Homesick Honeybee
3. Over And Over
4. Don't Close Your Eyes
5. Mexican Queen
6. Left Hand
7. It's Too Late
8. Eternity
9. I Had A Dream
10. I Needed You
11. You Don't Scare Me
12. To Love The Earth
Becca Mancari 2023 tour dates in support of Joy Oladokun
September 10 - Denver, CO - Summit Music Hall
September 12 - Kansas City, MO - The Truman
September 13 - St. Louis, MO - Delmar Hall
September 19 - Asheville, NC - The Orange Peel
September 20 - Carrboro, NC - Cat's Cradle
September 22 - Charlotte, NC - The Underground
September 23 - Charlottesville, VA - Jefferson Theater
September 24 - Washington, DC - The Howard