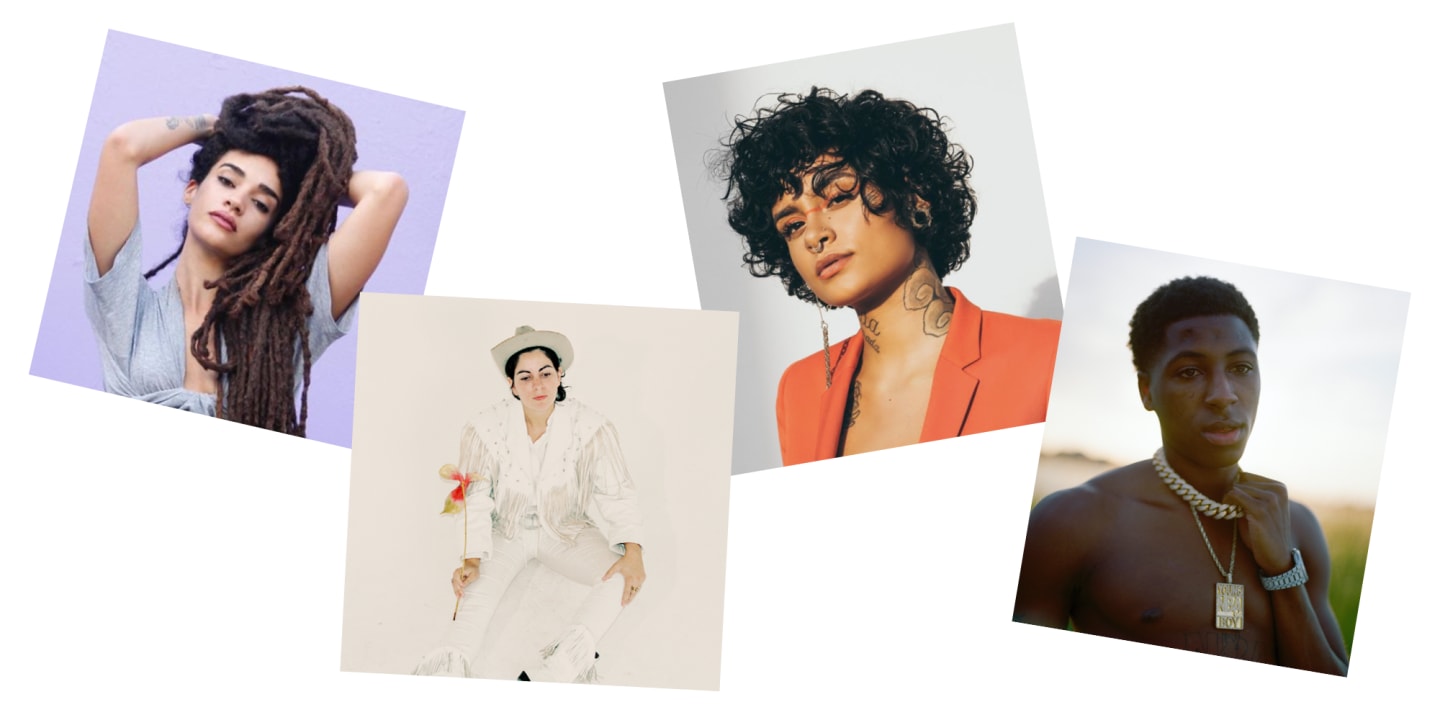 Each week The FADER staff rounds up the songs we can't stop playing. Here they are, in no particular order.
Subscribe to Songs You Need In Your Life on Apple Music and Spotify
1. "I like my women like I like my money," Kehlani croons on "Honey," her new golden-hued slow jam. It's flush with acoustic guitar plucking.
2. Karol G and Bad Bunny snagged Quavo for this molten remix of "Ahora Me Llama" and it's, well, hot.
3. We're down with A Boogie Wit Da Hoodie's serene melodies all the way, like here on "Drowning" when he rap-sings "I'm gon' win a Grammy / Move my family out the projects."
4. You already know that we believe in YoungBoy Never Broke Again. The solemn and steady "Thug Alibi" is currently our most-played from his new tape, Ain't Too Long.
5. New York rapper DonChristian is here to tell you not to sleep on him — "I am the plug / I am above," goes the dozy "Been Sleep."
6. Two of our favorite weirdos, Lil Yachty and Young Thug, just co-art-directed a video for their Quality Control collab "On Me." The twinkle-toed beat is perfect for the pair.
7. Antwon practically swims through all the moody, funky sounds on the fuzzy "What I Do," featuring production by young legend Kaytranada.
8. Dutch-Zimbabwean musician Rina Mushonga's "Jungles" is a soul track that zips and flows. It lands somewhere between Tracy Chapman and Talking Heads.
9. The sophomore record from Toronto group Weaves rules. "Grass" is our current favorite. It's a jangly stoner jam.
10. "100 Vidas no me dan para amarte como se debe," sings Puerto Rican artist Calma Carmona, oozing undying love, on "100 Vidas."
11. King Krule keeps 'em coming: "Half Man Half Shark" is twisty and staticky and full of frantic energy. "To let this place combust you must refrain from lust," he sings.
12. Nashville country singer Becca Mancari blows it out of the water with "Long Way Down," the catchiest song on her solid debut, Good Woman.
13. "Everybody's got one," explains Giggs on the U.K. legend's track with 2 Chainz, "Ultimate Gangsta," which is hard and haunting.
14. Blis.'s "Lost Boy" is a soulful emo earworm. The gravelly, slightly blown-out production makes the pain almost tangible.
15. This 10_Ton_Mix edit of Tessela's 2013 "Hackney Parrot" is raw as hell, like classic techno on steroids. It might melt your face.