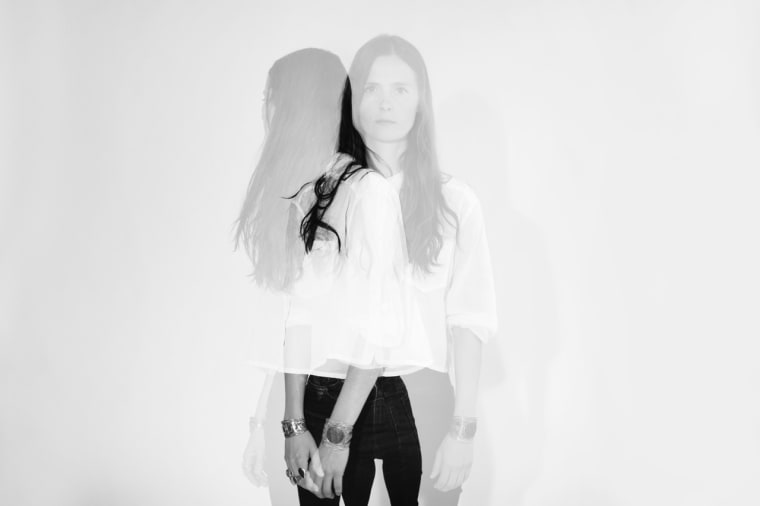 Norwegian folk singer Frøkedal, whose debut album Hold On Dreamer came out just last year (though she's been on the scene for a minute) is coming through strong for this mini folk renaissance we're having.
July's "Stranger" is lovely. Today, premiering on The FADER, Frøkedal shares a lovelorn double single, "LTF" and "Cracks." On these two golden songs, she digs into the nature of desire — how it's chaotic and painful but also often liberating — accompanied by gentle, intricate percussion and gleaming guitar chords.
"'LTF' and 'Cracks' are similar in the sense that they both describe the almost-physical fear that comes with being in love," Frøkedal wrote to The FADER over email. "'LTF' is set in an urban landscape, and inspired by the escalating chaos of daily life. I wanted the arrangements in 'LTF' to channel the more chaotic nature of the lyric, which finally gave me a chance to incorporate a Chinese flute that I have tried to use in various recordings over the years. I could never make it fit anywhere, until now. The second instrumental in 'LTF' is like a mini-postcard from last year when I was a clueless Norwegian trying to navigate the busy and bustling streets of Beijing. I laughed a lot when I realized I had musically recreated that moment.
"'Cracks' gets back to basics — it's more vulnerable, and mature in that way. 'Cracks' suggests that the problem lies in our nature — nothing is more scary than exposing our weaknesses and imperfections. But to truly love, and be loved, it is necessary to take the risk. 'Cracks' is painfully honest. It was difficult writing a song like that, but I really wanted to try shortening the distance a little, lay it open. I got Familien [Frøkedal's band] to sing a verse with me, because the theme feels universal. One of my favorite percussion instruments is the Cajun triangle, and you can hear a trace of it in the bridge of 'Cracks.' To me, it sounds like a reminder of danger lurking around the corner."