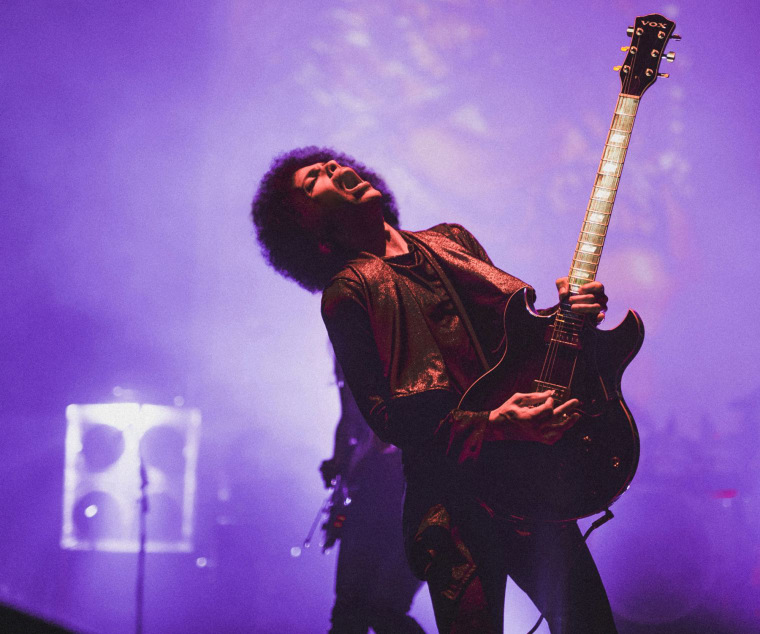 A community organizer in St. Paul, Minnesota is petitioning the local government to replace a statue of Christopher Columbus with a monument celebrating Prince. The legendary pop artist was born in Minneapolis and passed away in April 2016 at his Paisley Park compound. The petition, started by Wintana Melekin, also calls for the commission of a second statue created in consultation with Minnesota's indigenous community.
The text of the petition links the effort to the growing movement in the United States protesting monuments to the Confederacy and other symbols of genocide and enslavement. "Across the nation, city governments are choosing to remove statues of white supremacists, slave owners, and those who threatened the livelihood of Black people," the petition reads. "Rather than glorify a man who wanted to extinguish Black and Native peoples, we should honor members of our community whose leadership we find inspirational."
As of Monday afternoon, the petition has accrued 2,884 signatures. Add yours here.
Prince is not the first black pop star proposed to replace a monument of hate: in August, a petition was launched to put a statue of Missy Elliot in the place of a Confederate monument in Portsmouth, Virginia.