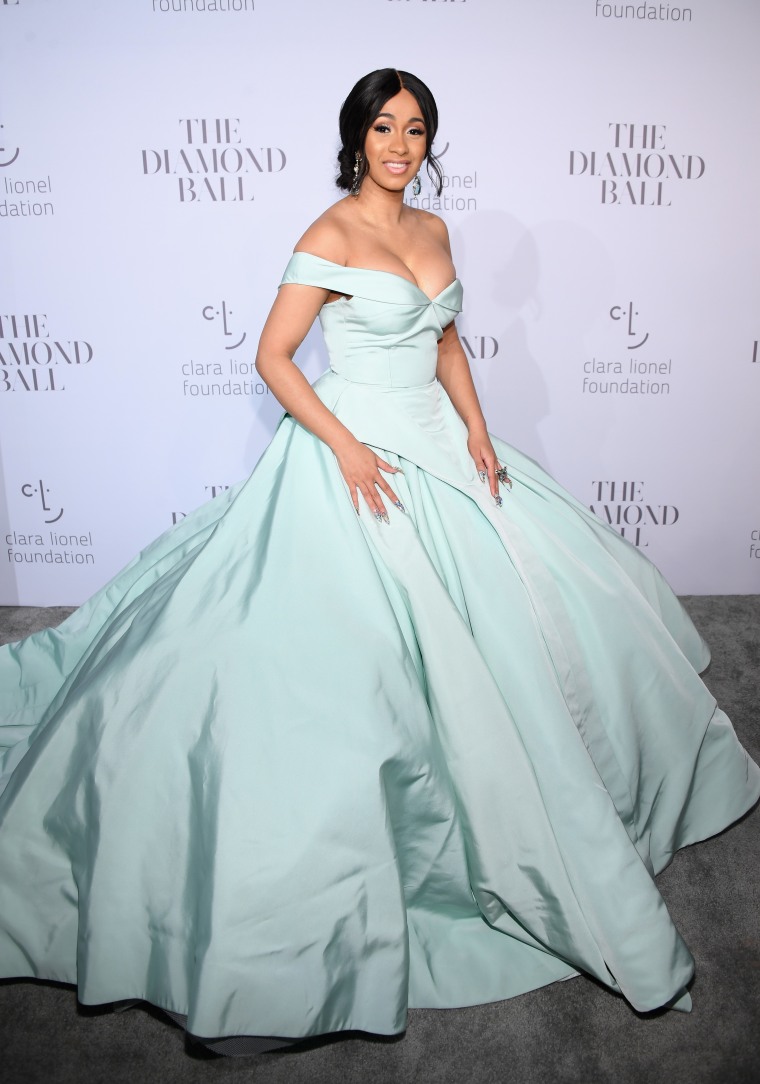 On Thursday night, Rihanna held her annual charity benefit dinner, the Diamond Ball, and everyone who's important pulled out all the stops: Rih stunned in a black dress, Beyoncé graced the room with her presence, and Barack Obama sent his love in a video message to the evening's host. But Cardi B's red carpet arrival certainly stood out in a very competitive pack.
She wore a diamond-colored, floor-length Christian Siriano gown with tons and tons of volume. We had a quick chat with Siriano, who also dressed The FADER cover star for the VMAs, about dressing Cardi B and he was very excited about their ongoing fashion relationship.
"She just loves clothes," he said. "It's really great to be in a fitting with her and for her to get excited about what she's trying on."
He explained that they picked out the Diamond Ball look when she was in his studio getting fitted for Siriano's Fashion Week presentation, and they had four or five days to get it ready. They spotted the dress hanging in his studio, and decided the ball was the perfect occasion. "Then we customized it for her," he recounted. "We changed the straps. It was pretty simple. That's just what I love about her, she's open to anything. She'll take risks and she's so appreciative."
While some might be surprised by the total glam and pretty traditional look, Siriano explained that's why it works. "Obviously she's quite eccentric and a rapper but it's cool to put her in beautiful, and pretty things because she is a beautiful, pretty person," he said. "I like that it's a balance. And her fans ... last night I saw people calling it a Cinderella moment, and that's what she kind of has. She came from nothing and is having this huge moment. So it's nice to see."