Making An Oasis In Oakland
Club Chai started as a party with a purpose. Amidst tragedy and tumult in the Bay Area, it's become so much more.
Fela Kutchii is the center of gravity. After she strips down to a full-body fishnet ensemble, but before she crowd-surfs, the 30-year-old DJ mixes skittering footwork with hyphy choruses and, to the crowd's audible agreement, shouts about Oakland's fencewalking Mayor Libby Schaaf: "Not my mayor!"

Live-streamed by Boiler Room, the evening event was organized to spotlight the residents and regulars of Club Chai — a recurring Oakland party that's expanded into a label and unofficial promotions vehicle for local artists united less by sound, and more by tenacity and politics. As Fela Kutchii, Oakland native Amber Royal evinces the party's firebrand spirit throughout an alternately indignant and ecstatic set, excoriating the inaction of local officials in the face of homelessness and displacement in her hometown.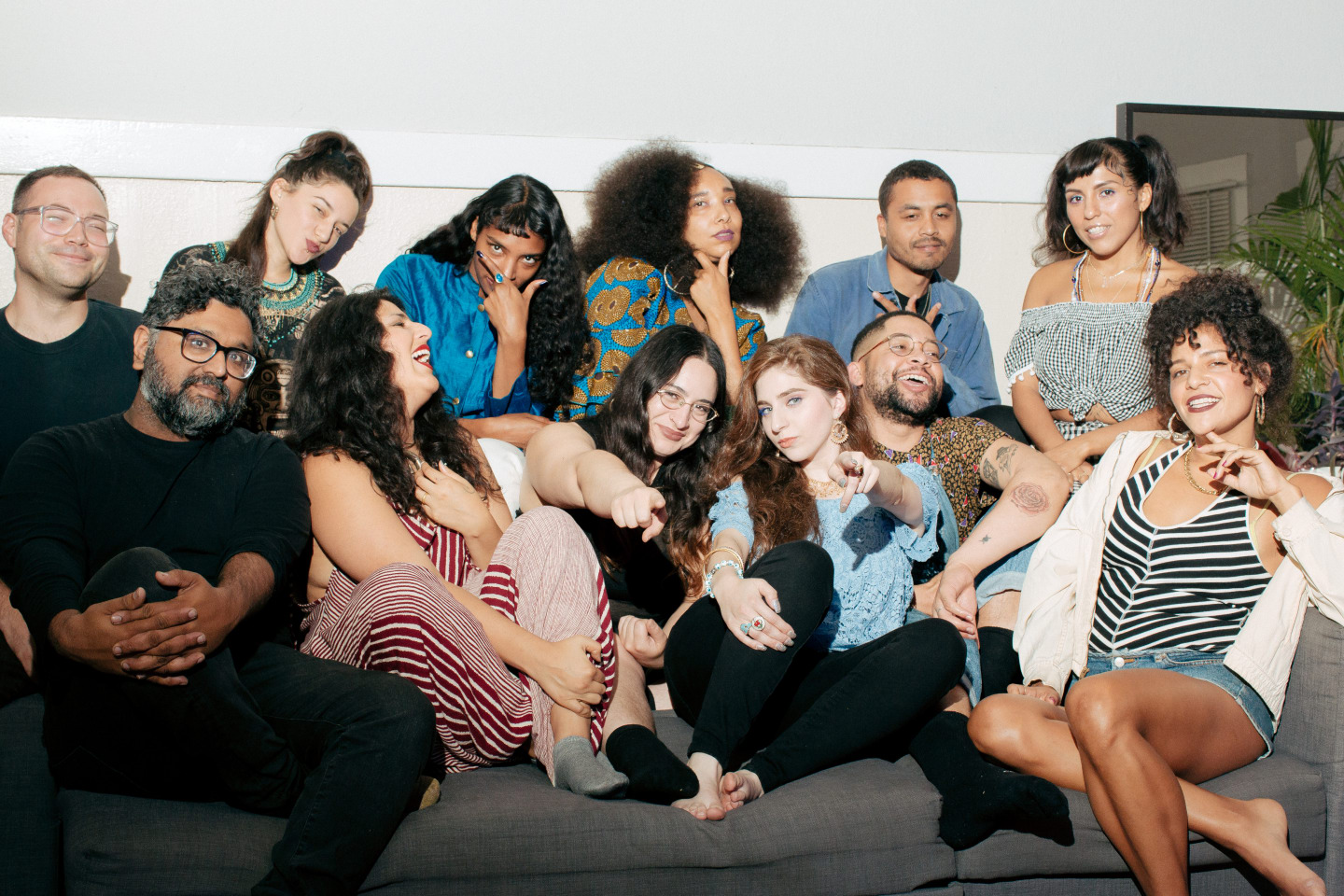 "It was important for me to take that Boiler Room platform and not just go, Look at me," Royal tells me later. "That's because my people are at war — spiritually, and because of the color of our skin, and how much money we have in our pockets.

"I do that everywhere I play," she adds. "But I know I can do it at Club Chai."

Club Chai was founded in early 2016 by Esra Canoğullari, who performs as 8ULENTINA, and Lara Sarkissian, or FOOZOOL. They bonded over their heritages, Turkish and Armenian respectively, and their programming centers queer and trans people of color. Emphatically, they consider their peers' success tantamount to their own. "We're so pushed and inspired by the lack of a club scene here in Oakland," says Canoğullari, sitting next to Sarkissian outside of a cafe. "It makes us better. We won't leave."

Club Chai is a defiantly local operation with a burgeoning global profile. It's grown from warehouse to club to bigger club, and has connected with similar collectives such as Discwoman (whose cofounder, Frankie Decaiza Hutchinson, arranged Club Chai's Boiler Room). Sarkissian and Canoğullari, often commissioned for splashy mixes, are about to tour Europe. Yet the attention, combined with Oakland's dearth of industry infrastructure, is awkward. "Now people ask who our talent buyer is," Canoğullari says. "We just laugh."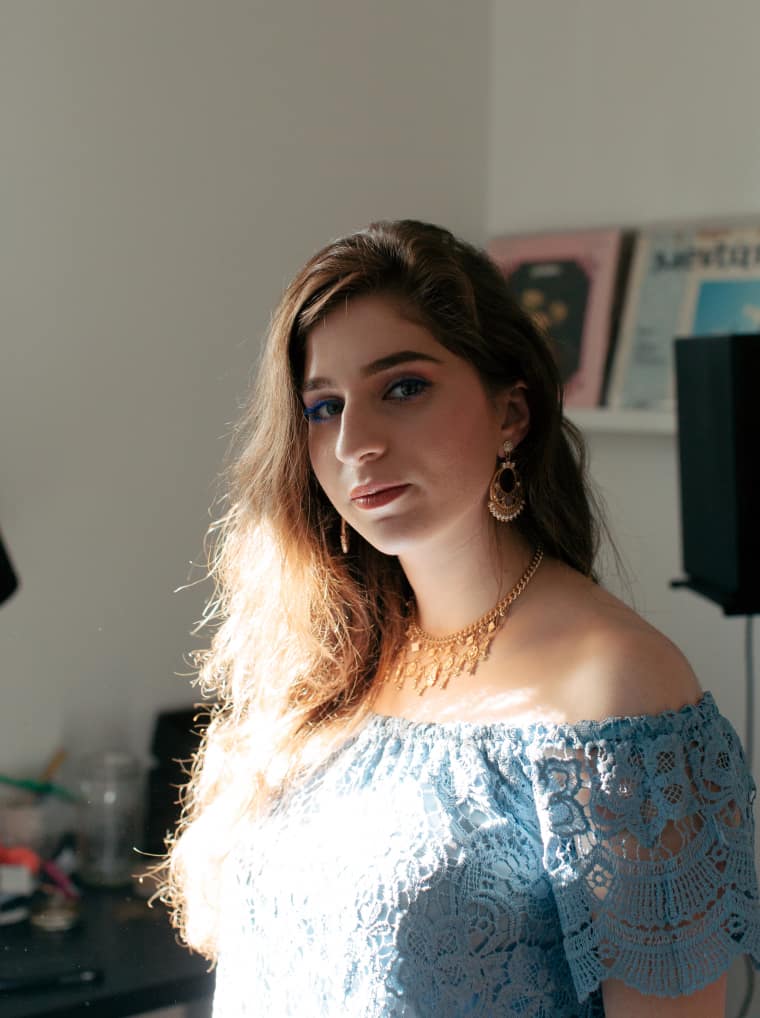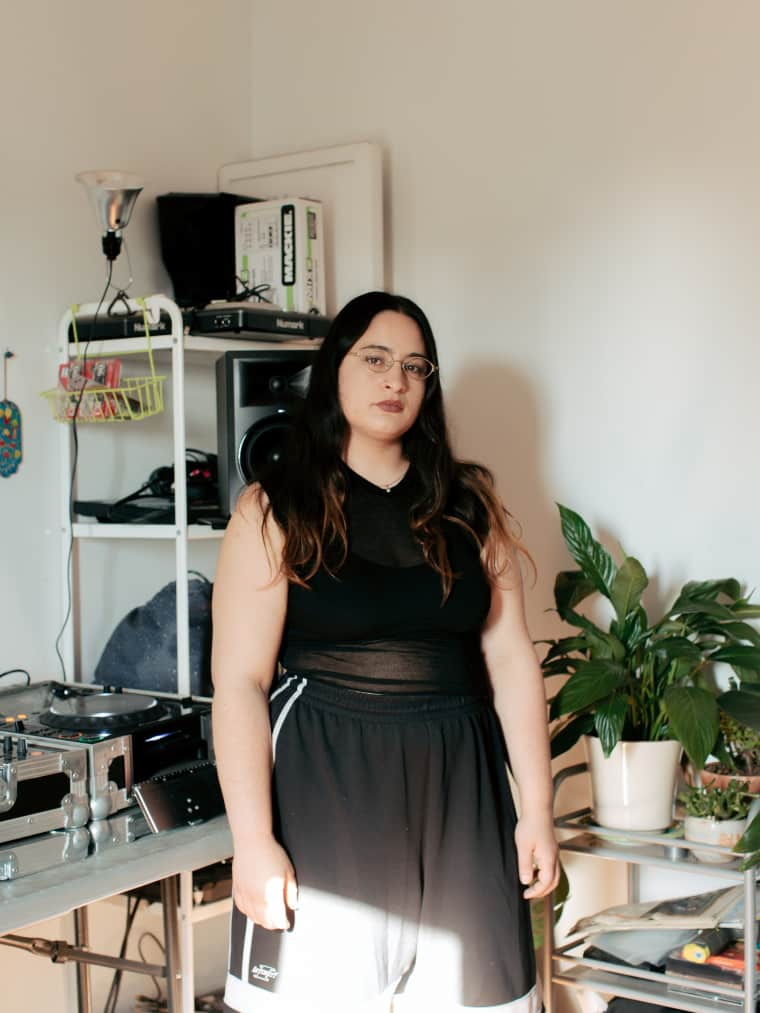 Club Chai's ascent, however, is shadowed by successive tragedies. Russell E.L. Butler, who performed a lustrous live-set of svelte techno at Club Chai's Boiler Room event, survived last December's deadly fire at the Oakland warehouse known as Ghost Ship. And the riotous-yet-regal DJ Jasmine Infiniti performed her Boiler Room set weeks after leaving the hospital, where she was recovering from injuries sustained in an apparent hate-crime attack in New York.
At the Boiler Room party, assorted clips lit up a back wall. Canoğullari and Sarkissian had hastily compiled the footage the night before, so the selections reflected the themes and imagery at the fore of their mutual interests: forging a steel teapot, creating rosewater, pouring chai — all repetitive, elegant gestures, familiar from their upbringings, that convey community. At the café, they often pause to compare their respective languages' words for the same objects, including the salad at the center of their first encounter in Oakland — choban or shirazi to Canoğullari, amarayin to Sarkissian.

"Another video was the glass-making process of these evil eye amulets, which are called nazar or nazar boncuk," says Canoğullari. "How do you say it in Armenian?"

"We call it atchk, or char atchk," Sarkissian responds.

At this point Sarkissian and Canoğullari start to laugh, realizing that each of them have evil eyes — in the same yellow, blue, and white color scheme — painted on their nails and a bracelet, respectively. "It's basically used to deflect or absorb the bad gaze," Canoğullari says.
It was July 2014 at the Oakland Chinatown warehouse B4bel4b, and Canoğullari was peeling cucumbers during the opening of a friend's photography exhibition. "It wasn't really a performance," Canoğullari remembers. "But people perceived it that way." The sight reminded Sarkissian of her grandmother, who she used to film preparing the same salad. "It's the first time I'd seen that in a non-Armenian, non-Middle-Eastern space," she says.
Canoğullari, 27, who uses the pronoun "they," grew up in a Turkish household in San Diego, while Sarkissian, 24, comes from the Armenian community in San Francisco. They'd both studied art in East Bay colleges, using video to explore the complexities of Middle Eastern diasporic experience. Without academic facilities for visual art, though, they found mixing and editing sounds satisfied a similar interest in fluid, nonlinear storytelling. Their videos were "personal archives," says Canoğullari. "So is DJing."

In 2015, the pair created an audio-visual mixtape, Border_Convos. Traditional percussion undergirds a globetrotting mix of house, footwork, and dabke, while the imagery couples folk dancing and clips of contemporary Middle Eastern music videos. That year was the centennial of the Armenian genocide, which Turkish government officials refused to acknowledge — making their collaboration a potent act of solidarity.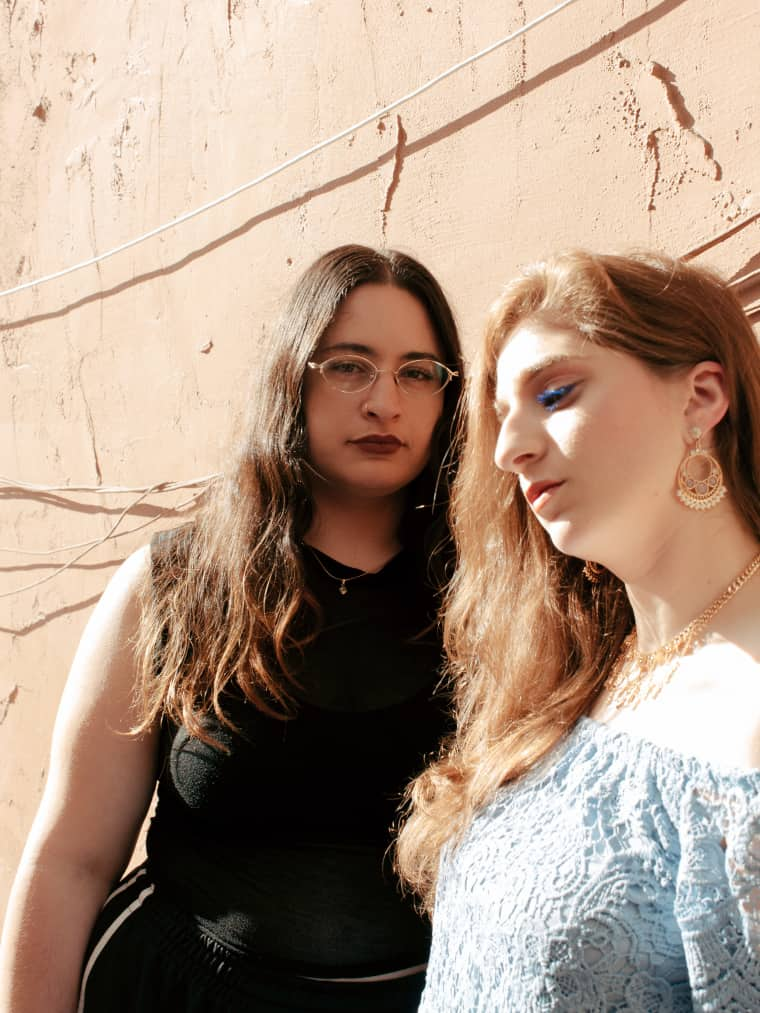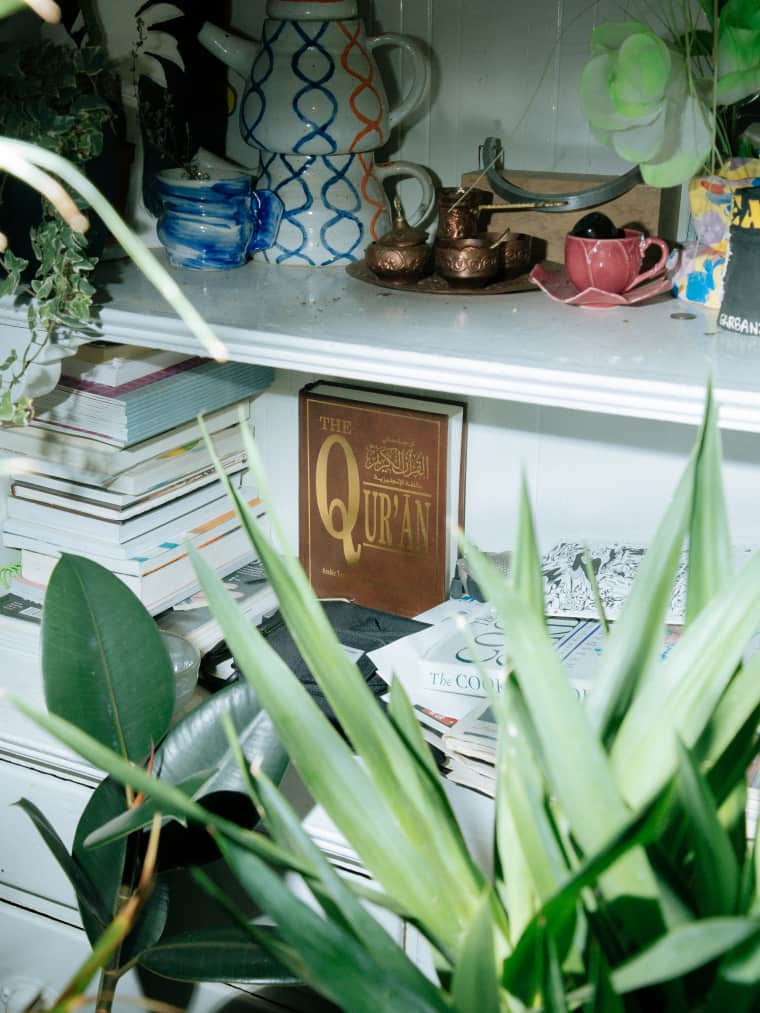 "Within percussion alone, there's so much shared history." — Esra Canoğullari
That sort of borderlessness and cultural exchange inspired Club Chai. The name refers to the role of tea in their family cultures, one of camaraderie and dialog, but they decided against hosting an explicitly Middle Eastern club-night, as they worried about tokenization. Instead they looked to encourage a "convergence of communities," Canoğullari says. "Within percussion alone, there's so much shared history."
The first Club Chai, featuring Turbo Sonidero, Jasmine Infiniti, Neto 187, and DJ Haram, occurred in January 2016 at a warehouse in West Oakland. In the spring they hosted Brooklyn-via-London producer BEARCAT, who'd performed in San Francisco the night prior as part of Discwoman's first West Coast tour. Hutchinson, who signed BEARCAT, says the difference between the Oakland and S.F. parties, in terms of diversity and excitement, was like "night and day."

Hutchinson first became aware of Canoğullari after they called out someone for thoughtless comments in a DJ group on Facebook. "I was drawn to the way they articulated their point," she says. She remarks on the professionalism and "community ethos" of both Canoğullari and Sarkissian, contrasting it with the competition often seen in bigger cities. But they're also ambitious. When they first asked Hutchinson about playing Boiler Room, "I wasn't even working there yet," she remembers. "But when I started, [Club Chai] was the first thing I pitched."
Throughout 2016, Club Chai developed into a sort of secret handshake in Oakland, a dimly-lit refuge animated by bold sounds. Royal likens the atmosphere to the exuberance of the hyphy movement that colored her youth. "It feels like a party that's predominantly people from the Bay, where we're not just holding the wall or waiting for people to arrive," she says. "As soon as the music starts the dancefloor goes — no judgment."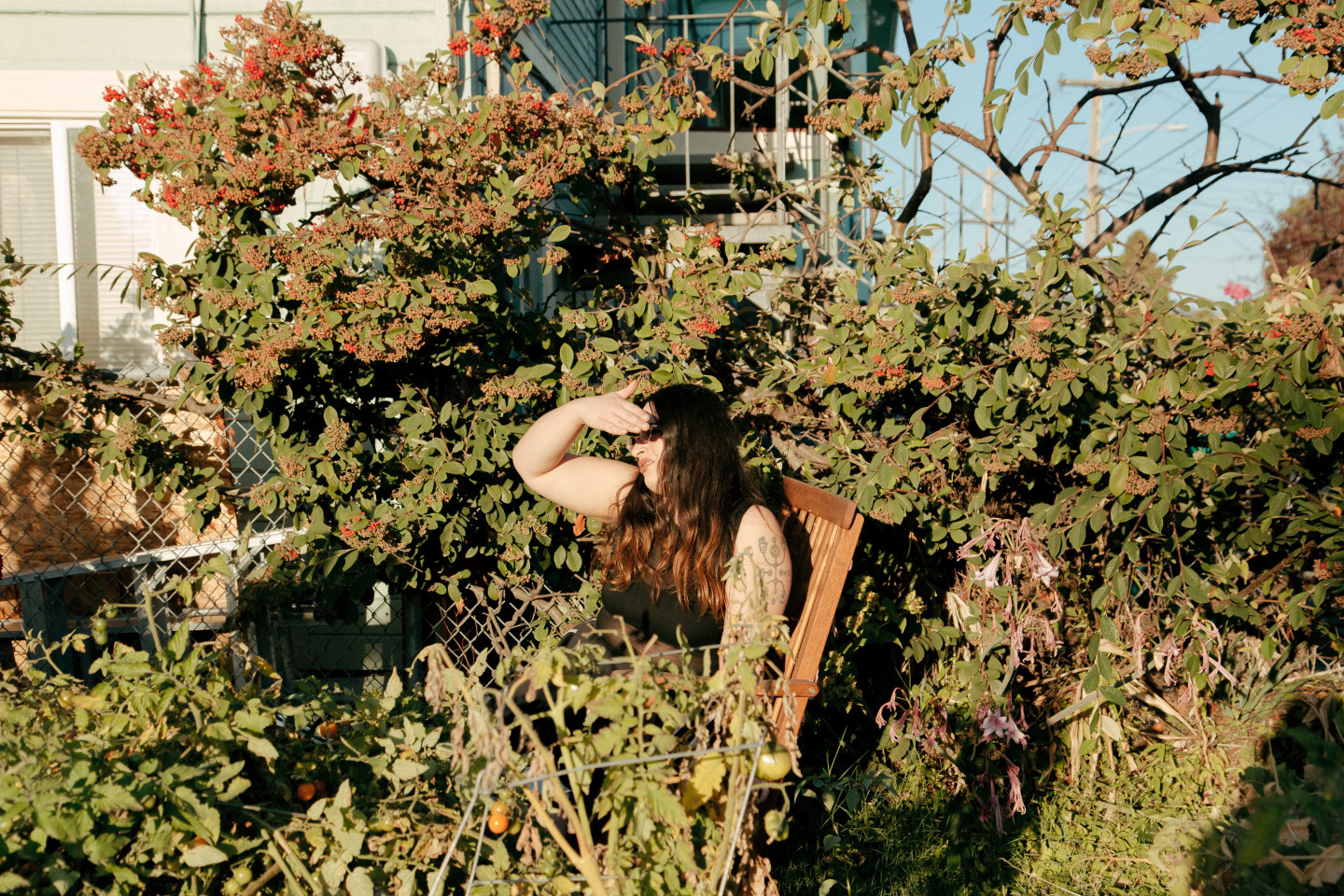 Canoğullari was preparing to go to Ghost Ship when they got a text message from Russell E.L Butler about the fire, which ultimately claimed 36 lives. The event there that night, featuring Butler and fellow local producers Cherushii and Obsidian Blade, plus Golden Donna from Wisconsin, was spiritually akin to Club Chai — a wee-hours showcase of left-field electronic music in an improvised venue. Many attendees were regulars at the warehouse incarnation of Club Chai.
"I was literally smoking weed and about to run out the door in this ridiculous outfit when I heard," Canoğullari says. "After that it was crisis mode for months." Shows scheduled shortly thereafter often capitulated to quiet, collective mourning. Landlord panic and opportunism conspired to shutter underground spaces. But Canoğullari and Sarkissian, showing resilience and nerve, decided to proceed with a Club Chai featuring DJ Haram and Fela Kutchii.

"There was happy crying during [Fela Kutchii's] set. For once in that period people felt like releasing good feelings, not only grief," Canoğullari says. "It was affirming that we could create a space where someone could heal."
In the months following, Club Chai's swelling attendance, plus the ongoing post-fire crackdown on unpermitted venues in Oakland, forced the party into more conventional spaces. This poses challenges. They liked that the warehouse in West Oakland, a neighborhood that has seen massive black depopulation, is operated by people of color; the nearby venue that hosted their Boiler Room, by contrast, is owned by white restaurateurs and sells $22 fried chicken.

Still, conflict also visits underground parties. They recall one event when a group of activists, who were meeting in another room in the same building, were miffed that they had to use the same bathroom as attendees of Club Chai. Canoğullari says they "were basically being trolled by white anarchists who hate techno." Their point is that too often underground spaces recreate the power dynamics, not to mention money squabbles, of proper venues. "We were pushed out of there," they say. "Now we struggle in bars to be valued for more than selling alcohol."
Still, Sarkissian and Canoğullari confidently reject the idea that there's a glass ceiling for their organization in Oakland, a city of abundant underground communities, but relatively few resources for nightlife. "If the glass ceiling is anywhere it's in San Francisco," says Canoğullari. "We've been grinding harder than the dudes with the big residencies over there. I'm sure they see us and wonder why they aren't having some of the same opportunities."

Canoğullari explains that promoters in San Francisco, where there's more money to be made in nightclubs, are skeptical of local lineups. "Well, look at our one-year anniversary, look at our Boiler Room — all local, over capacity," Canoğullari says. "So why don't you book us, and pay us as much as your male colleagues?"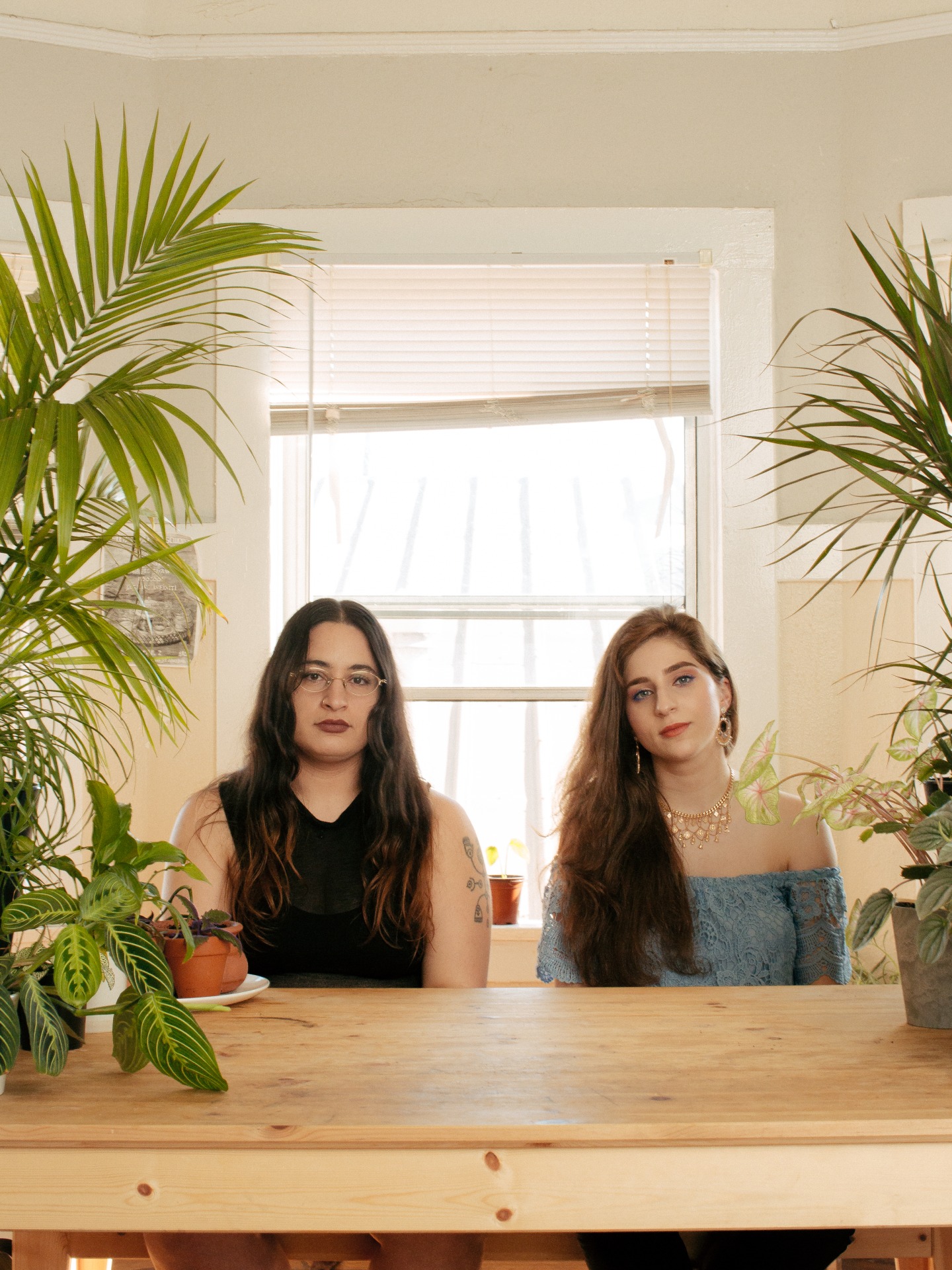 The Boiler Room livestream actually culminated a month-long series of Club Chai events, including a synthesizer workshop called "Components of a Live Set." Since the analog synth resurgence often seems an elite-moneyed-white-men rebuttal to software's democratization of electronic music, Canoğullari and Sarkissian recruited artists of color to facilitate the seminar. "It ended up being almost an entirely queer, femme, and trans person of color audience," says the event's co-facilitator Nihar Bhatt. "That's a testament to the crowd Club Chai has built up."

"They took a sort of inaccessible thing and demystified it," recalls Canoğullari. "If I'd had that workshop when I wanted to produce, I wouldn't have been so scared. People who'd never made music at all left encouraged."
Days after their party, though, it was revealed on Twitter that Boiler Room had clumsily censored a DJ and promoter's valid critique of Glasgow's white man-dominated music scene. (The company later apologized.) In response, Canoğullari and Sarkissian postponed a planned Boiler Room documentary about Club Chai.

"We had a good experience. But they can't do one project with us that works out and simultaneously fuck up with this person on the other side of the world, and think that we'll be quiet or fine with it," says Canoğullari.
Lately Canoğullari and Sarkissian are expanding their reach by redefining Club Chai's scope. The artists featured on Club Chai Volume One, which was released for the collective's one-year anniversary this past January, are split between the Bay Area and the rest of the world. The upstart label operators promoted it in a typically scrappy manner: cold-pitching journalists themselves. The international cast — which includes Uruguayan producer Lechuga Zafiro and Australian MC Kimchi Princi alongside East Coasters stud1nt and DJ Haram — feels aspirational; beyond performing and throwing parties, Club Chai's founders encourage their peers to tour and, once booked, to demand good fees.
Too often, though, they're throwing emergency benefits.

Long a fixture of Oakland events such as Club Chai and Voltage Drop, and a cofounder of the art collective New World Dysorder, Jasmine Infiniti emphasizes the radical potential of parties for people who are conditioned to live in fear. In June, she was attacked outside of a bar in Brooklyn by a group of people hurling transphobic slurs; hospitalized with a fractured jaw, she cancelled a slated tour. Her Boiler Room set was angular and kinetic, with an ear to sharp-edged rhythms and stuttering samples. It was her first Bay Area appearance since recovering.
"I can't explain the power of having her come back to the Bay for that beautiful event," Canoğullari says. "But it's really about admiration for what she does. Too often trans women of color are highlighted for traumatic incidents, not their work. We're just like, How can we help her get the attention and resources she's always deserved?"
8ULENTINA and FOOZOOL are playing a show in London on September 23. More info on upcoming Club Chai events here.