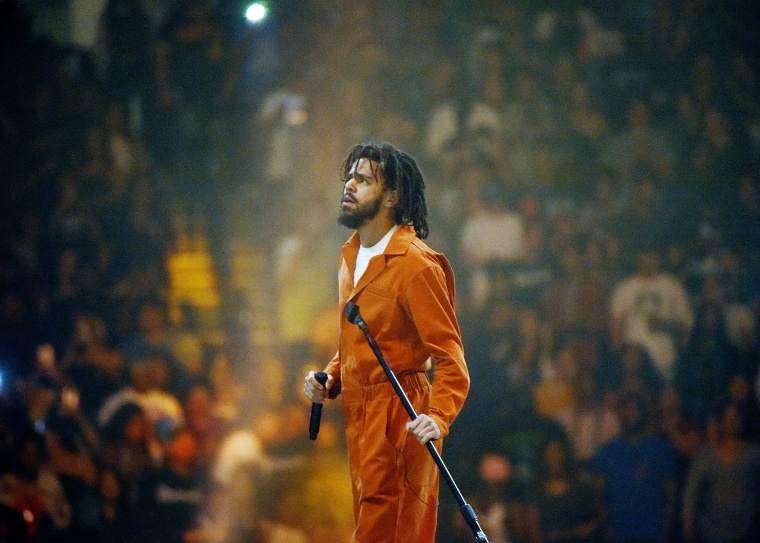 It'd be safe to assume more of the world dislikes Donald Trump than likes him at this point. After bashing the NFL and ignoring the natural disaster that launched Puerto Rico into crisis, Trump may have hit an all time low. That certainly seems to be the case in Copenhagen, Denmark, during a J. Cole concert.
The crowd began a "Fuck Donald Trump" chant, which the rapper enthusiastically joined in on, according to a report by XXL.
"Damn, we overseas and y'all feel like this. That's crazy as fuck," responded J. Cole to Danish crowd.
Cole has already made it clear that he doesn't approve of Donald Trump and the NFL and made his thoughts known last week with a Twitter thread, and has made previous statements against the president. Watch the video of J. Cole below.