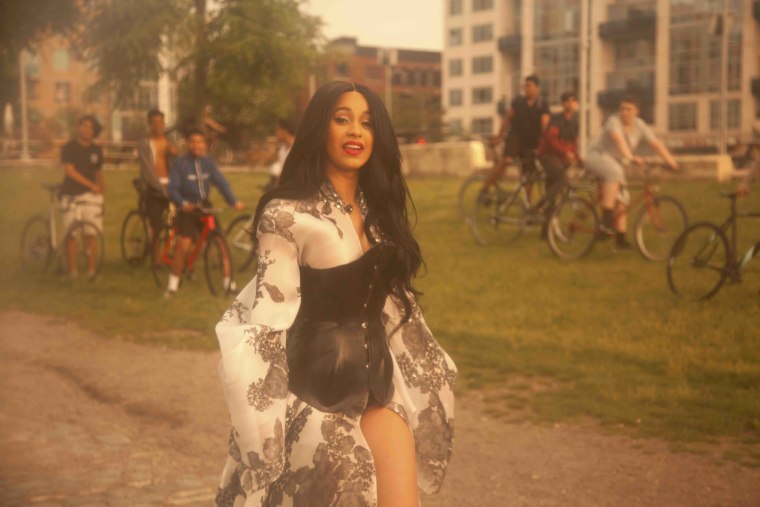 Cardi B's smash hit "Bodak Yellow" is number one on the Billboard Hot 100 for the second week in a row. The milestone comes the week after the song was certified platinum.
Cardi B's success has come with accusations that her flow is copied from other rappers, and the Bronx rapper addressed these jabs at a recent concert, as XXL pointed out. She said: "And for anybody that telling me, 'Oh bitch, you copied Kodak flow, you copied this and that flow.' So what bitch? So what? Imma sound like all your favorite rappers. Imma take all they flows and Imma body it, bitch. One day Imma sound like Kodak, the next day Imma sound like Meek Mill, the next day Imma sound like Migos. I don't give a fuck."
Watch video of her remarks below:
Artists like Missy Elliot and Nicki Minaj have congratulated Cardi on becoming the first woman rapper to top the Billboard Hot 100 since 1998, when Lauryn Hill's "Doo Wop (That Thing)" reigned supreme.